Five Things Learned: Manchester City 6-1 Bournemouth (Premier League)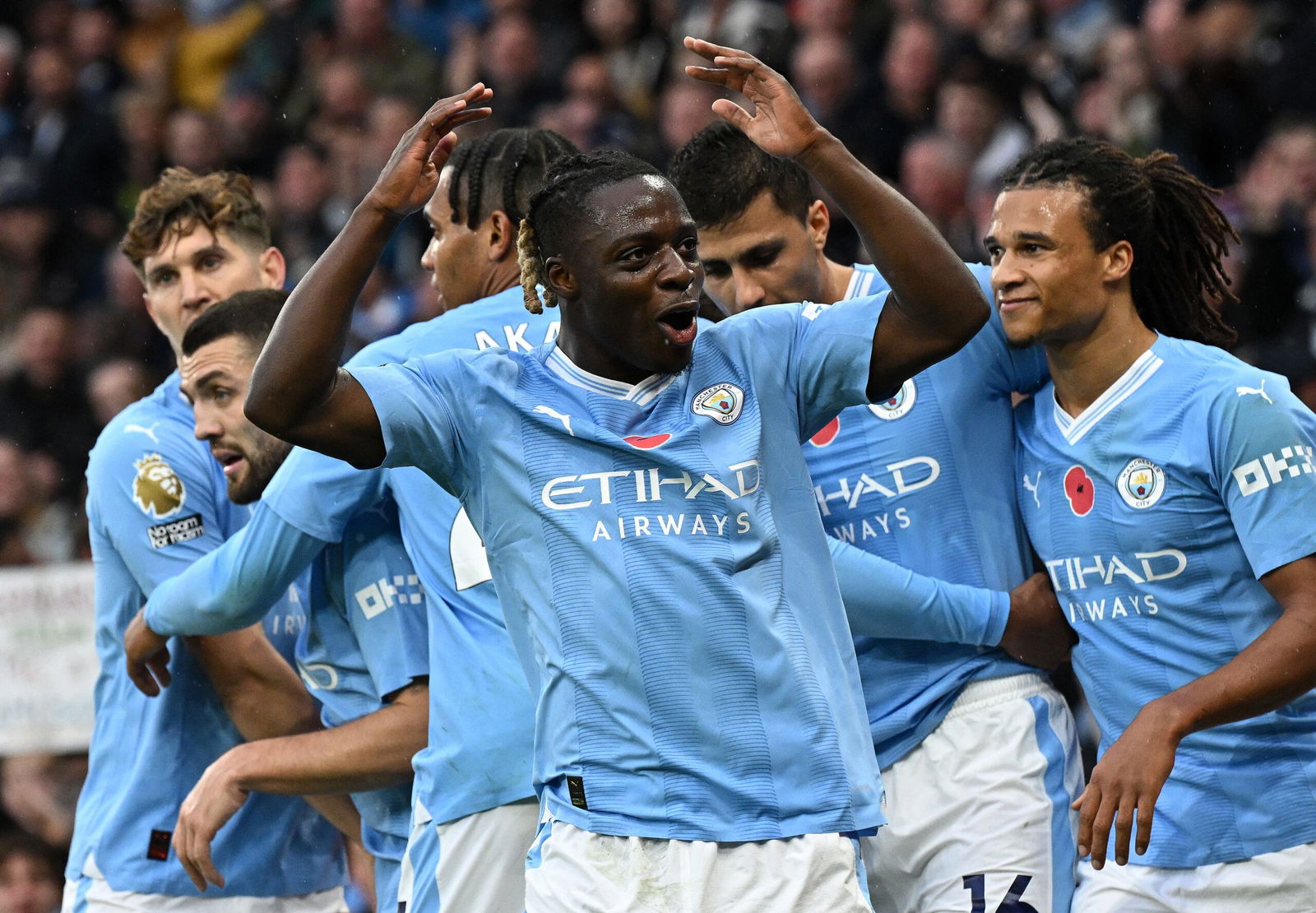 A Jeremy Doku-inspired Manchester City returned to the top of the Premier League table with a stylish victory over Bournemouth on Saturday afternoon.
The Cityzens headed into the match at the Etihad Stadium on Saturday afternoon with a fantastic previous record versus their visitors, with City having already won all of the 12 previous Premier League clashes with the Cherries.
After a somewhat stagnant start to the game, the first chance fell to Erling Haaland who tried to power in a header from Julian Alvarez's cross but only found the post.
Pep Guardiola's side had to wait almost half an hour for the opener but it was definitely worth the wait when it eventually came.
Jeremy Doku powered through the Bournemouth backline despite having so many bodies around him, played a neat one-two with Rodri, before nestling the ball in the net.
City took just minutes to double their lead and once again their new Belgian winger was at the heart of it, as Doku dazzled the defenders before laying it on a plate for Bernardo Silva, who performed a clever finish to ensure City were cruising.
The treble-winners showed their class with a third goal in just seven-and-a-half minutes with the Belgian winger being central to it again.
Doku lined up a shot against the quaking and shaking Bournemouth backline and, after a useful deflection off Manuel Akanji's back, saw his shot land in the net.
The second-half brought with it a period of quiet without any goals or real notable moments to start with.
That was all before Phil Foden, who was brought on for Haaland at half-time, added to the sky blue rout unfolding in the North West.
The English winger played a critical one-two with man-in-form Doku before tucking away the ball for his second league goal in a week.
Bournemouth did find a consolation goal late on through Luis Sinisterra's strike which was actually the visitors' first shot on goal all afternoon.
However, City quickly hit back though with two late goals on their own, as Doku added yet another assist, helping Silva get his second goal of the day.
The rout was completed when Nathan Ake headed home against his former club after being assisted by City youngster Oscar Bobb who had come on as a substitute.
Here are five things we learned from Manchester City's comprehensive win over Bournemouth at the Etihad Stadium on Saturday.
Dangerous Doku dazzles
Jeremy Doku really brings something refreshing and new to City's already star-studded attacking line-up.
His pace and trickery has been missing since the days of Leroy Sane but it has been brought back ten-fold with the Belgian.
Doku opened the scoring with some fantastic play to bury the ball past Bournemouth's Ionuț Radu before turning provider, setting up Bernardo Silva for City's second of the afternoon.
He wasn't done yet though as he lined up another shot just minutes after and once again found the goal, courtesy of a deflection off Manuel Akanji.
The Belgian even assisted Phil Foden once he came on, and provided for Silva again late on to earn himself as many as four assists on the day.
City pick Cherries again
Some teams have favourite opponents where they know that no matter their own form heading into the game, they are likely to get the win no matter what.
For City, a team who have a record like this against most teams nowadays, their favourite team to play are without a doubt Bournemouth.
With 12 straight victories against the Cherries in the Premier League heading into Saturday's clash, it was only ever going to go one way.
The expected result of course occurred and it seems that Bournemouth may never actually get the better of the Blues.
Kovacic redeems himself
It is hard to think of few worse individual performances from Manchester City players than that of Mateo Kovacic away to Arsenal.
The Croatian lost his head in the loss to City's title challengers, earning himself a yellow card for what could have easily been a sending off.
This was just minutes before leaping into another silly challenge that again could have seen him dismissed from the Emirates pitch.
Back in the side on Saturday and City's first signing of the summer looked to be back to his controlling best, ensuring most of his side's play to pass through him.
Although he did not shine as much as Doku in his contribution, it was nice to see him back in the side and confident once more.
Fort Etihad holds firm
Manchester City have many impressive records to their name but one particular one they currently have is consecutive league wins at home.
Pep Guardiola's side extended their Premier League winning streak to 22 straight victories at the Etihad Stadium on Saturday with ease.
Bournemouth rarely threatened bar the consolation goal and at times the road to the latest victory felt like a training session for the Citizens.
The treble-winners will take some stopping at home this season as the Cherries found themselves chasing shadows around the pitch like most of teams who visit.
Conceding late on
Despite storming into an ominous lead, Manchester City still could not hold onto that all important clean sheet.
Luis Sinisterra's second-half goal was a reminder that no matter how much you are cruising, if you go into cruise control, the danger is always there.
City have been victim to several late goals throughout this season such as their previous Premier League home match versus Brighton.
If Guardiola's men are to repeat the heroics of last season's Treble win and potentially build on it, mistakes and sloppy goals such as these have to be ironed out.