Exclusive: Manchester City's Etihad Stadium under consideration to host Euro 2028 semi-final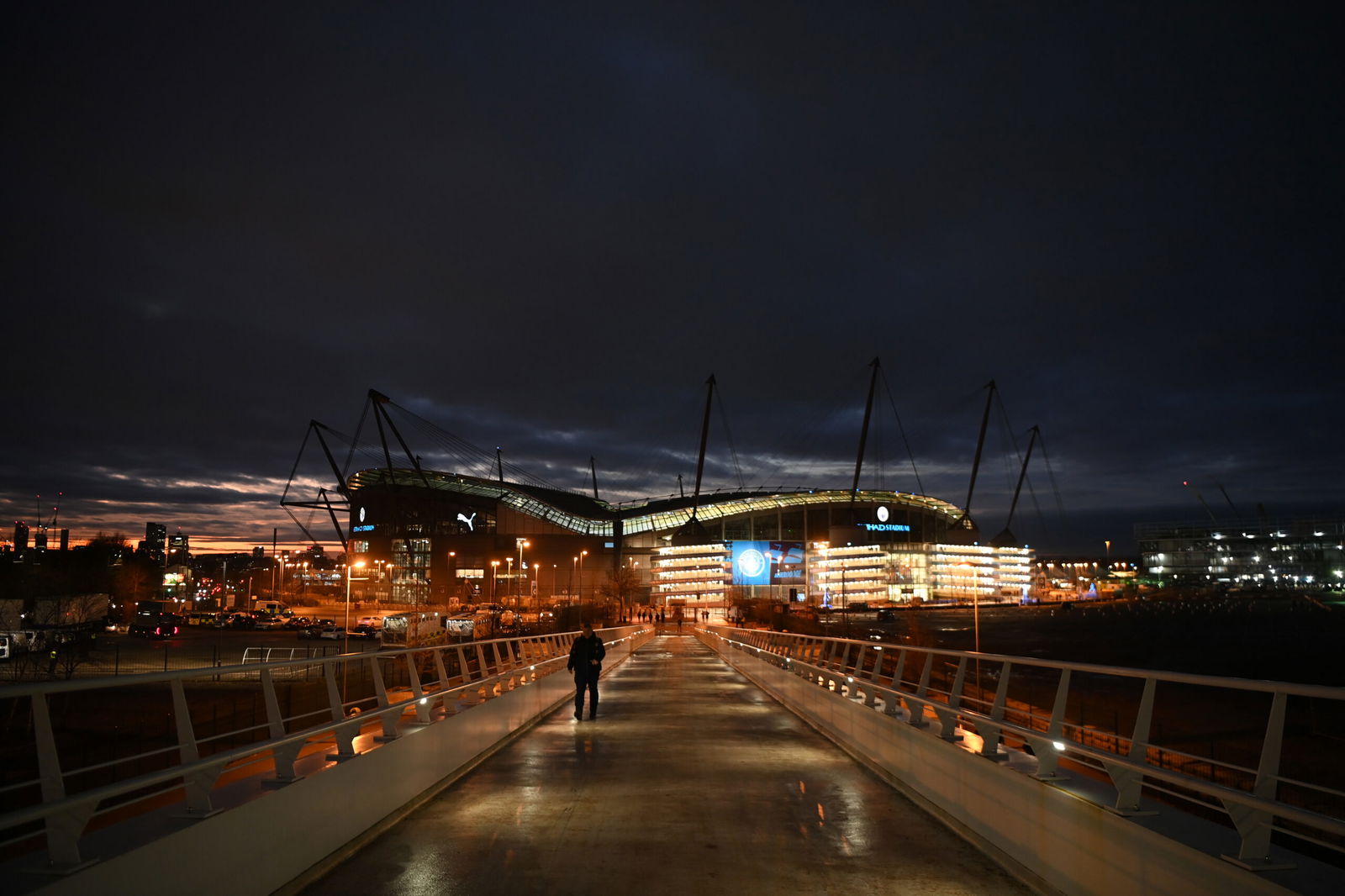 The Etihad Stadium is being considered as a potential venue to host a Euro 2028 semi-final, City Xtra understand.
UEFA officially announced on Tuesday that the United Kingdom and the Republic of Ireland would host the 2028 European Championships, after being the sole bidder for the historic competition.
The UK and Ireland emerged as favourites to host the tournament after scrapping plans to host the 2030 FIFA World Cup.
Matches are set to be played across England, Wales, Scotland, Northern Ireland and the Republic of Ireland, with 10 stadiums shortlisted to host fixtures following a lengthy selection process.
Manchester City's Etihad Stadium was one of the 10 stadiums nominated earlier this year, alongside Wembley Stadium, Principality Stadium, Tottenham Hotspur Stadium, Everton Stadium, St James' Park, Villa Park, Hampden Park, Aviva Stadium and Casement Park.
The Etihad Stadium was selected ahead of Manchester United's Old Trafford, with Manchester City's ground currently undergoing a major redevelopment.
A £300 million development is set to see capacity at the Etihad Stadium increase to over 60,000, with the creation of an expanded second tier in the North Stand, expected to be open for Euro 2028.
Other new facilities as part of the proposed "best-in-class fan experience and year-round entertainment and leisure destination" are also expected to be ready for the tournament, with construction work having already started.
The development, which recently received planning approval, also includes a covered City Square Fan Zone, club shop, museum and 400-bed hotel.
City Xtra understand that the new-look Etihad Stadium is now under consideration to potentially host a Euro 2028 semi-final, despite Wembley Stadium having previously hosted both semi-finals during Euro 2020.
Wembley Stadium is set to host the Euro 2028 Final, however the semi-finals could take place away from the landmark north-west London stadium, with the Etihad Stadium in contention as a host, should the FA decide to play the semi-finals away from the capital.
Euro 2028 will be the latest major sporting event to be staged at the Etihad Stadium, following the Commonwealth Games, which took place in 2002 prior to Manchester City relocating from Maine Road.
After being officially confirmed as a host venue, Leader of Manchester City Council, Councillor Bev Craig said, "This is brilliant news for the UK and Ireland and for Manchester, which is known the world over as a great footballing city.
"As well as giving fans of the sport the chance to get directly involved in world-class footballing action, it will provide a fantastic boost to the city's economy.
"We also know from hosting international matches in Manchester during last year's ground-breaking UEFA Women's EURO tournament how much young players get out of this, and the positive impact it has on them.
"Our goal for 2028 is to build further on this and help create a tournament to remember with a lasting legacy alongside it that helps further develop the sport from the grassroots up."