Manchester City training ground update following October international break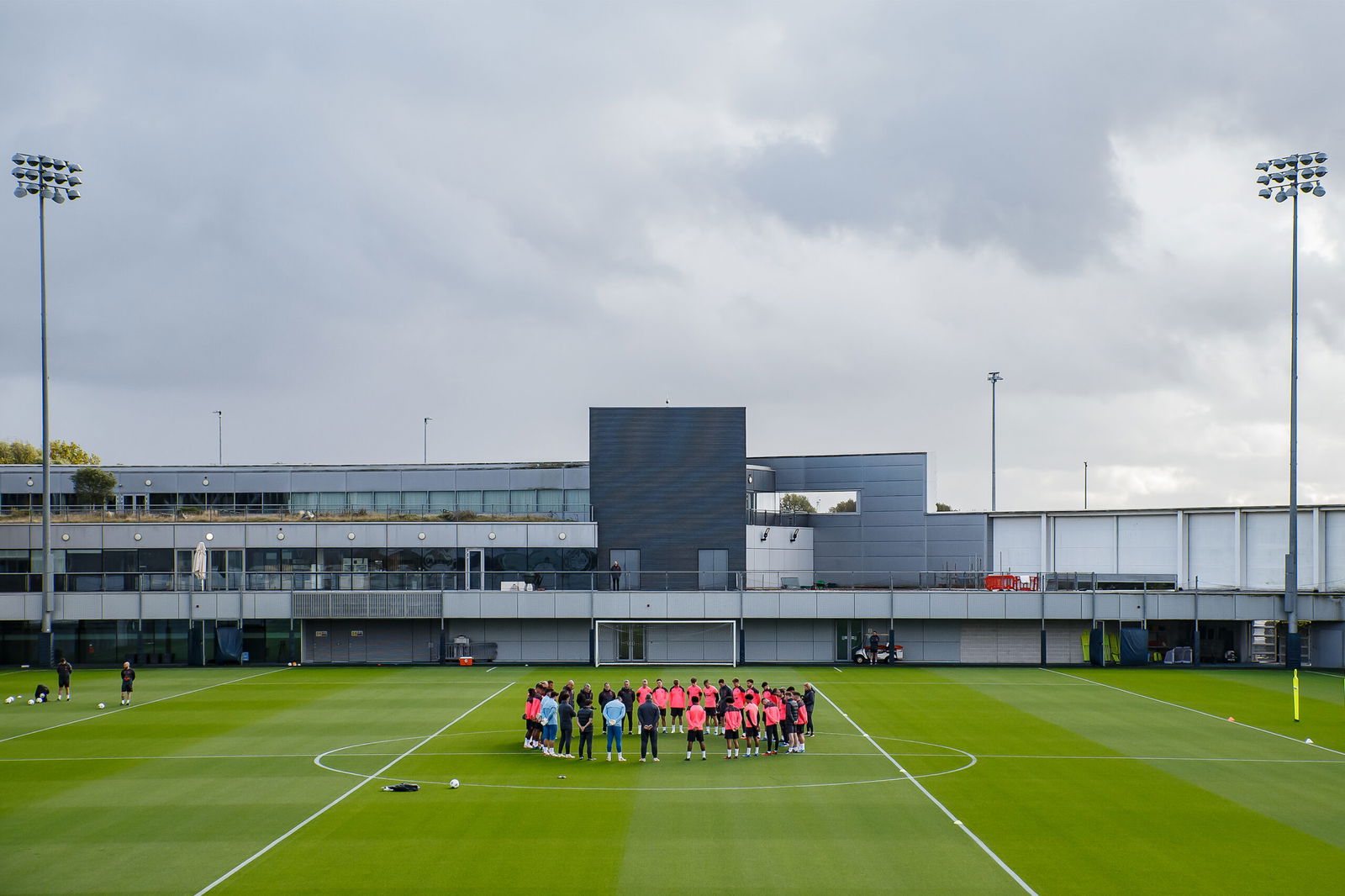 Fresh details surrounding Manchester City's training ground plans for the remainder of the week have emerged following the conclusion of the international break.
Pep Guardiola and his squad have now completed their second international commitments of the new season, with the City manager spending his time fulfilling media duties and with his family in Barcelona.
After rounding off the last portion of club fixtures with a defeat in the Premier League against Arsenal a fortnight ago, Manchester City will be looking to bounce back immediately as they face Brighton & Hove Albion at the Etihad Stadium on Saturday afternoon.
Roberto De Zerbi's squad will deserve the upmost concentration and focus from the reigning Premier League champions, with the Italian's side impressing so far this season but also balancing commitments in European competition to further complicate their schedule.
Now, it has been detailed just how Manchester City's preparations for the meeting with the Seagulls this weekend is expected to go, with the first-team squad filtering back into the club's training centre this week.
That is according to the information of the Manchester Evening News' Simon Bajkowski, who details that Manchester City players will return to training on Wednesday afternoon ahead of the Premier League clash with Brighton & Hove Albion on Saturday afternoon.
It is detailed that while all of Manchester City's players selected for international duty appear to have completed their duties without injury concerns or fitness problems, the squad will be assessed upon their return to the City Football Academy.
The Manchester Evening News also highlights that Pep Guardiola will have to weigh up the potential matter of fatigue and jet lag concerning the club's South American contingent, with Julian Alvarez and Ederson the last to complete their fixtures before jetting back across the globe from Peru and Uruguay respectively.
Speaking after the victory at the London Stadium against West Ham earlier this season, Pep Guardiola commented on Julian Alvarez in particular and the Argentine's desire to play for Manchester City despite only just returning from South America.
The City boss said in September, " With Julian (Alvarez) we had doubts because he travelled from Bolivia, a long time, jet lag, he was so tired the day before. Yesterday he felt better, and last night we spoke with him and he said, 'No, no, I feel good!'"
Guardiola has also previously been critical of the demands placed on South American players in particular, but footballers being forced to travel long distances only to return to action with their clubs almost immediately.
Following the victory over David Moyes' side last month, Guardiola also commented, "I was on holiday, but these guys played 90 minutes with national teams, travelling from Bolivia, Brazil – it's so exhausting. Just look at how many injuries teams have, (Edson) Alvarez of West Ham – after 15/20 second-half minutes, out."
At present it remains unknown just how much of a part Julian Alvarez will play in Manchester City's meeting with Brighton, however the Etihad club have seen so much success with the World Cup-winning forward that any absence would be a difficult challenge to overcome.