Manchester City star adopts ground-breaking new training technique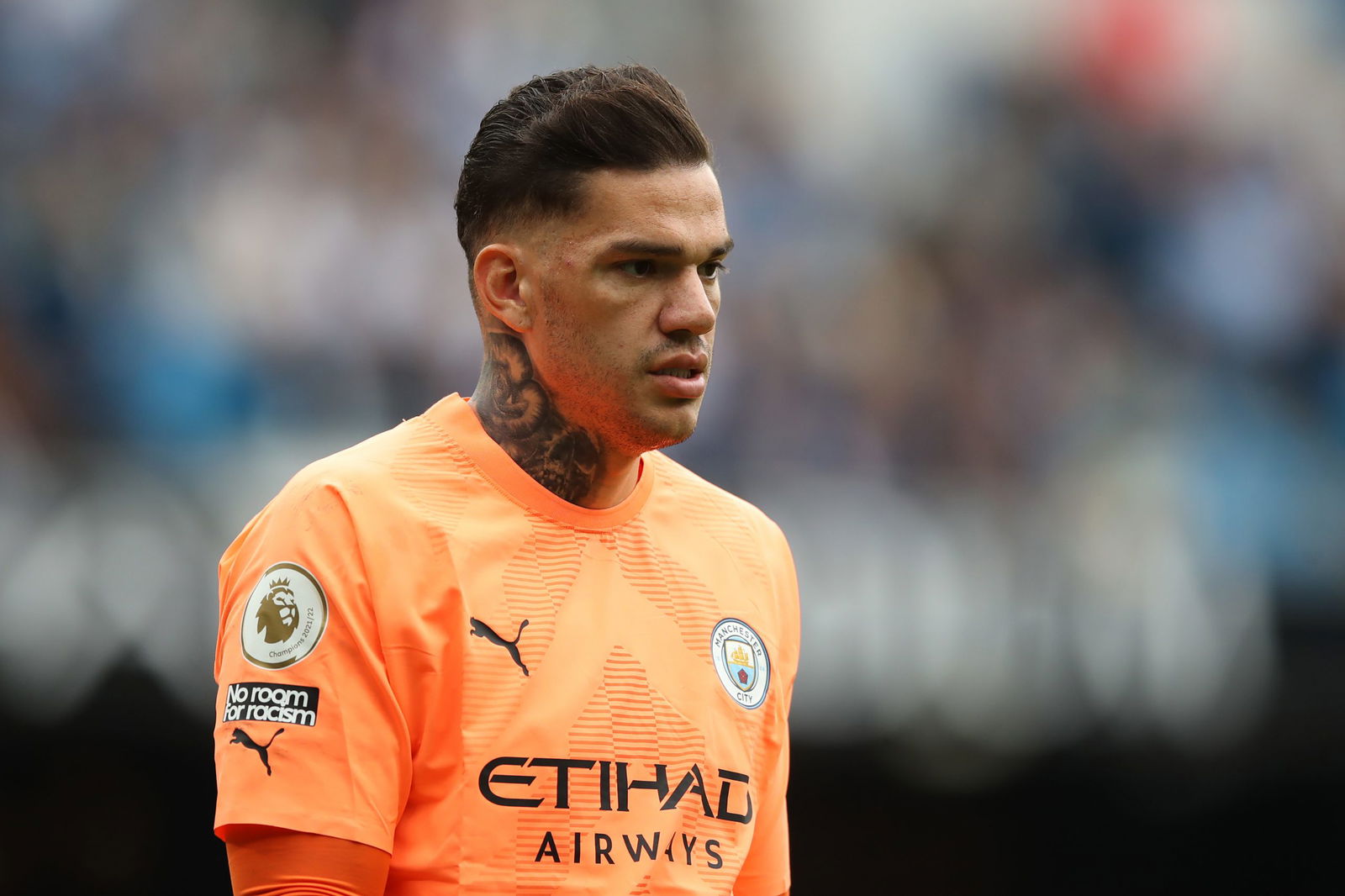 Ederson has taken a new approach to training his brain for in-game scenarios as Manchester City goalkeeper. 
The Brazilian is in the midst of his sixth season with Manchester City and has become the club's most decorated shot-stopper in that time with a superb trophy haul.
But the 30-year-old is still searching for ways to up his game despite years of experience between the sticks. 
According to Globo Esportes and relayed by Sports Witness, Ederson has been using virtual reality glasses to 'train his concentration' for future matches.
The training is reportedly to help the keeper remain focused for the whole match, especially as City tend to have the ball for most of the 90 minutes. 
"The main focus of the cognitive work is to stimulate Ederson's brain so that he has a greater capacity for attention and perception of the space he's in," said Tulio Horta, one of the owners of Volt Sports Science.
"So that he understands different information and has better control of impulsivity, so that he can make better decisions in the game.
"We do some of this work during breaks from the strength stimuli. For example: Ederson does bench presses, and between sets he does a cognitive exercise on reaction speed, so that we condition the brain not to rest after exertion.
"The aim is for the brain to understand that the break is not the time to switch off, to disconnect."
Ederson will reportedly train with the glasses used twice a week and he also answers to 'questionnaires' in order to 'assess his cognitive performance'.
The extra training appears to be paying off for the City man, who has worked his way to become Brazil's number one ahead of Liverpool keeper Alisson in his nation's recent World Cup Qualifiers. 
Ederson and City have started the 2023/24 campaign in solid form, finding themselves two points out of first place in the Premier League after eight games and top of their Champions League group. 
However, back-to-back losses have left a sour taste in the mouths of Pep Guardiola's men, who will have a chance to end their losing skid when they return from the international break with a Premier League showdown against Brighton on Saturday.