Kalvin Phillips sends message to Manchester City manager Pep Guardiola following England's Euro 2024 qualification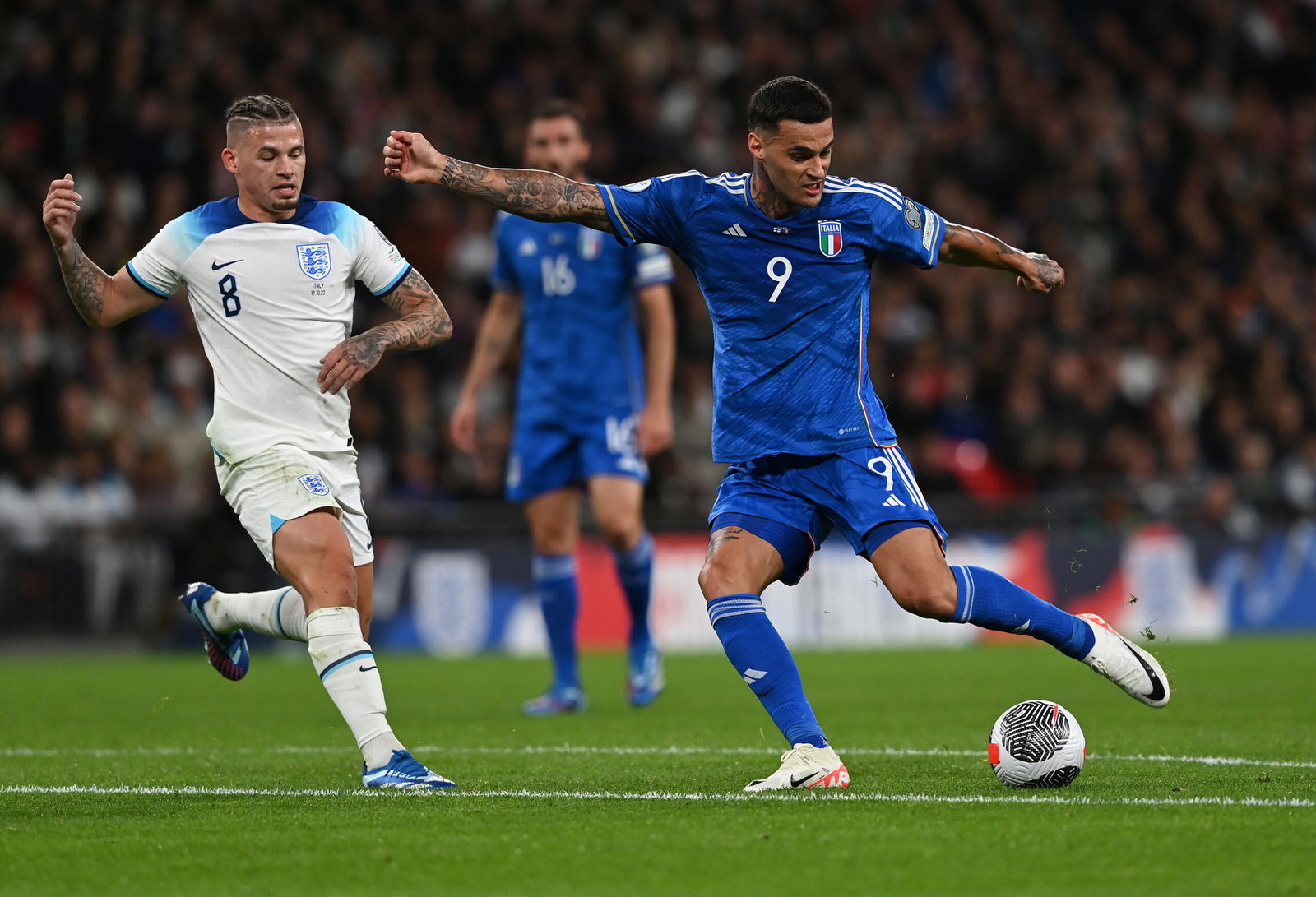 Manchester City manager Pep Guardiola has received a clear message from Kalvin Phillips following England's 3-1 win over Italy on Tuesday night.
The England international was named in Gareth Southgate's starting line-up for the first time in a competitive fixture since early this year, in a damning reflection on his stagnating club career at Manchester City.
Despite his mishaps in the tackling department against Italy, and being substituted midway through the second-half, Kalvin Phillips put in a strong showing as England cemented their place at next summer's European Championships in Germany.
Speaking to Channel 4 after the decisive victory over Italy at Wembley Stadium, Phillips admitted that all he wants to do is play football competitively on the pitch – something that he has been unable to do for 'the last year and a half' at Manchester City.
"As a football player, you always want to be playing, and that's the case with me," said Phillips. "I want to be playing as much as possible and obviously I haven't done that over the last year and a half, so that's one thing I want to do."
While Kalvin Phillips may have opted to stay at Manchester City during the recent summer transfer window, backing himself to compete for a place in Pep Guardiola's starting line-up, his latest comments could be an indication of his current stance.
"I want minutes (at club level) and I want to go to the Euros (with England in Germany in 2024) and we'll see what happens," Phillips continued, in what many would see as a clear message to Pep Guardiola and Manchester City.
There is a feeling in some quarters that Kalvin Phillips could be at the centre of widespread transfer speculation during the upcoming January transfer window, and that the player could even seek a temporary move away in search of immediate gametime.
While Bundesliga champions Bayern Munich have been linked with a level of interest in Phillips, the latest information to emerge concerns Newcastle United, with sources in the north-east suggesting that St James' Park officials would be willing to move fast in the event of the midfielder indicating a desire to move on from his time in Manchester.