"We'll see later" – Rodri opens up on Manchester City future and prospect of Saudi Arabia transfer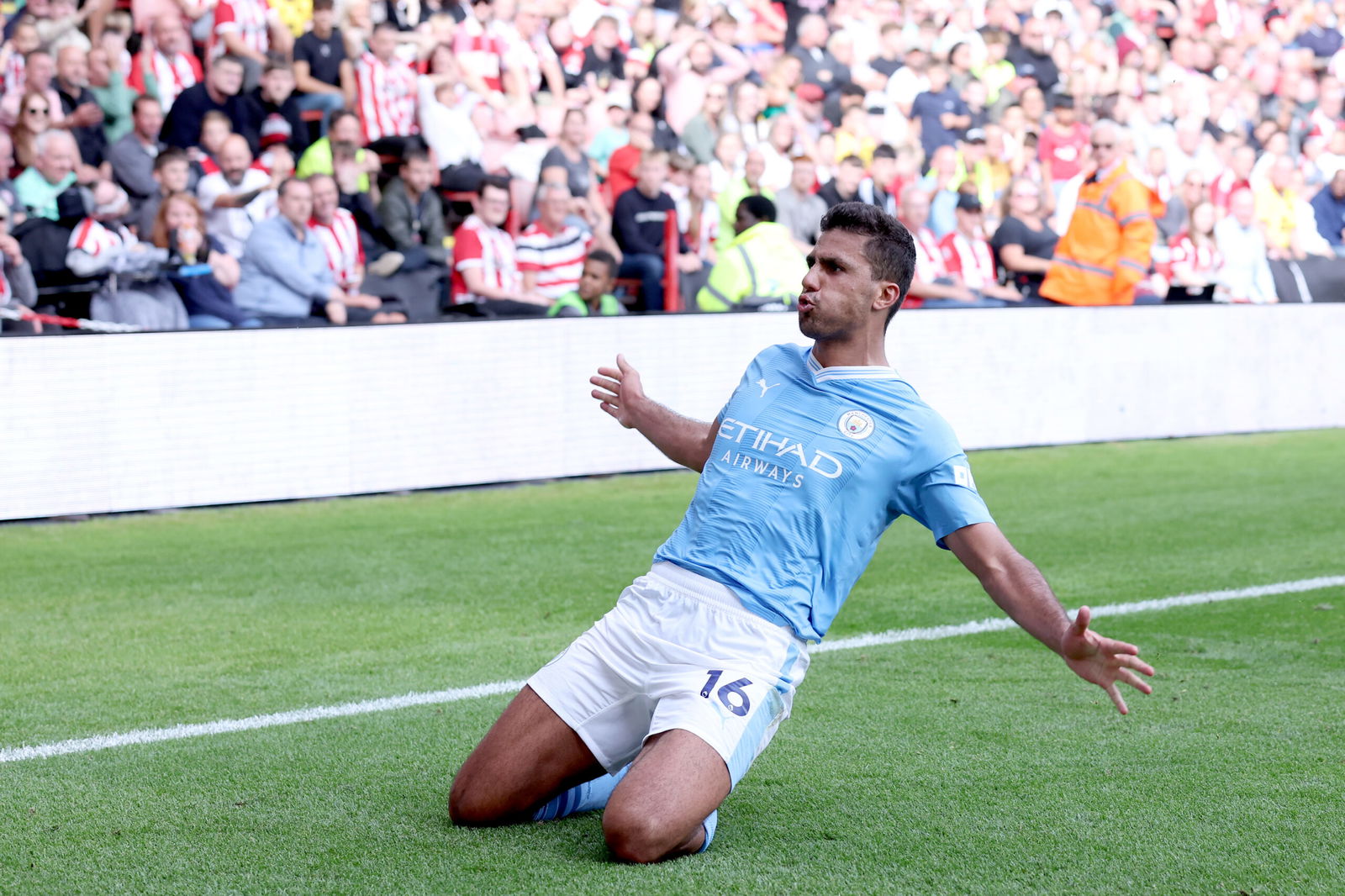 Manchester City defensive midfielder Rodri has opened up on his future at the Etihad Stadium, as well as the prospect of a move to Saudi Arabia in the coming years.
Rodri is currently embarking on his fifth season at Manchester City having first arrived at the club in the summer of 2019, joining the project at the Etihad from Atletico Madrid after his £62.6 million release clause was activated by the current Premier League champions.
Since joining Pep Guardiola's squad four years ago, Rodri has won everything there is to win English football, and finally in European competition after he scored the winning goal in the UEFA Champions League final last season.
With three Premier League titles to his name, accompanied by accomplishments in the FA Cup, Carabao Cup, and the FA Community Shield, some may begin to ask the question whether Rodri could ever wish to seek a fresh challenge elsewhere in the European game.
Speaking during a new interview with Spanish media outlet COPE, as translated and relayed by Sport Witness, the Manchester City midfielder made it very clear that he is not a player to actively seek new opportunities while playing for his current club.
However, the 27-year-old stated that football is a 'very changeable' career path, and while he is a player who 'moves around a lot', he currently does not know what the future holds for him, despite being 'very happy' at the Etihad Stadium.
"I have to tell you that I am a person who tries to enjoy the moment. I don't look around," said Rodri. "I didn't have the idea or imagine that I could play in the Premier League and then once you get here, well, the truth is that everything has been very positive.
"It is an experience that I am living very intensely. Spain is my country, my political culture, where I was born. Obviously, we'll see because, I've already said it, football is very changeable. I am a player who moves around a lot."
Rodri continued, "What attracts me most is the sporting aspect; I want to win and that's what I've always been working for. Obviously, that's why I came here. At the moment I'm very happy, we'll see later."
One route that a number of top-level professionals have taken in recent months is the opportunity presented by Saudi Arabia, with a number of high-profile signings having taken place during the most recent summer transfer window.
Rodri has seen this first-hand, having watched his now-former Manchester City teammates in Riyad Mahrez and Aymeric Laporte make moves to the Middle-East following their triumphs in the UEFA Champions League under Pep Guardiola.
The option of Saudi Arabia is not an option for Rodri however, who has made it very clear that his priority in football is ambition – an element of the game in the Middle-East that is currently missing according to the Spain international.
Rodri explained, "I think it's very complicated (Saudi Arabia). It would be very complicated to join a project like Arabia because, as I told you, my priority in football is ambition.
"It is sporting ambition, individual ambition, collective ambition and at the moment Arabia is not there."
Rodri is set to return to Manchester City duties this week, fresh off the back of securing qualification for the 2024 European Championships with Spain, as well as a three-game domestic football ban for the reigning English top-flight title holders.
Manchester City will be hoping to return to winning ways on Saturday afternoon following three successive defeats in domestic football, as they play host to Brighton & Hove Albion at the Etihad Stadium.