Manchester City make major Etihad Stadium announcement following confirmation of EURO2028 locations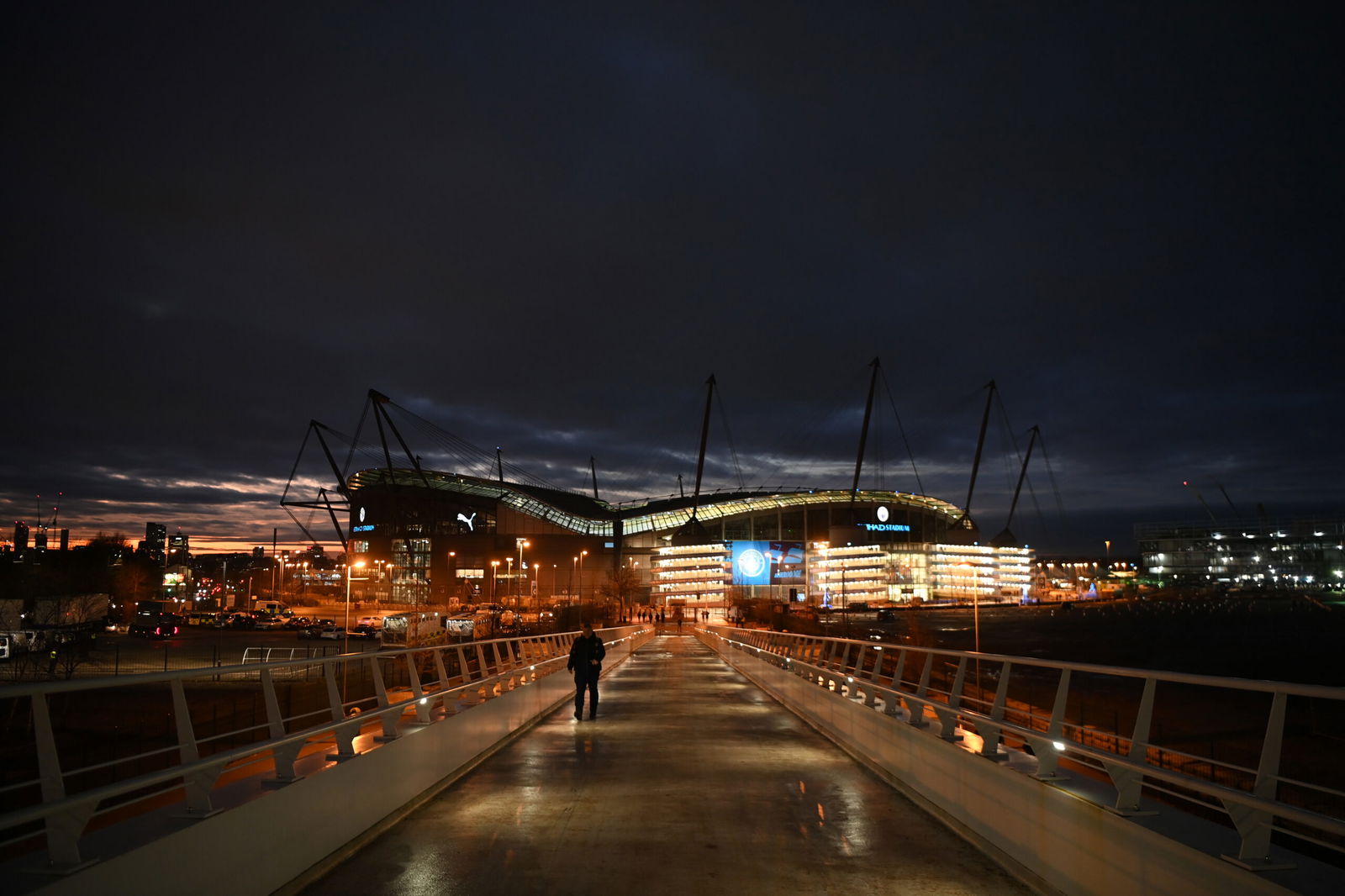 Premier League champions Manchester City have today confirmed that the Etihad Stadium will be one of the host venues for the 2028 European Championships.
It was confirmed on Tuesday that the UK & Republic of Ireland bid for the 2028 edition of the tournament had come out as successful, meaning that the previously submitted list of stadia has now been approved.
The 10 stadiums listed in the successful UK and Ireland bid include Wembley Stadium in London and the Principality Stadium in Wales. Premier League stadiums also feature prominently on the shortlist.
Tottenham's home ground is accompanied by Manchester City's Etihad Stadium, Everton's new ground which remains under construction, Newcastle United's St James' Park, and Aston Villa's Birmingham-based stadium.
Elsewhere in the bid and Hampden Park as well as the Aviva Stadium will also host matches, as well as Casement Park in Belfast – which will be redeveloped and reconstructed ahead of the tournament.
In a statement on the official Manchester City club website, it was announced, "Manchester City are delighted to confirm that the Etihad Stadium will be one of the host stadiums during the UEFA EURO 2028 competition held across the UK and Ireland.
"The announcement follows UEFA's decision to select the UK and Ireland as the competition's hosts. In total, ten stadia are due to host the UK and Ireland's largest-ever sporting event with more than three million tickets set to be made available for the entirety of the competition."
Manchester City Operations Managing Director, Danny Wilson is also quoted as stating, "Everyone at Manchester City is delighted to be a part of the UK and Ireland's successful UEFA EURO 2028 bid, and we can't wait to bring fans from across the country and Europe to Manchester to enjoy one of sports' biggest spectacles."
He continued, "To be one of the few stadia across the UK and Ireland chosen to host the competition is testament to the Club's investment into the Etihad Stadium, and our vision to develop a best-in-class fan experience and year-round entertainment and leisure destination."
Manchester City are currently undergoing a stadium expansion and redevelopment of their own with the changes made to the home of the reigning Champions of Europe expected to be completed by the arrival of the tournament in 2028.
The Etihad Stadium is planned to become an all-year entertainment facility, with Pep Guardiola's star-studded squad being the focal point of a venue that will also feature a new hotel, on-site business and conference facilities, and improved bars and restaurant offerings.