Pep Guardiola tips major position change for Manchester City defender in future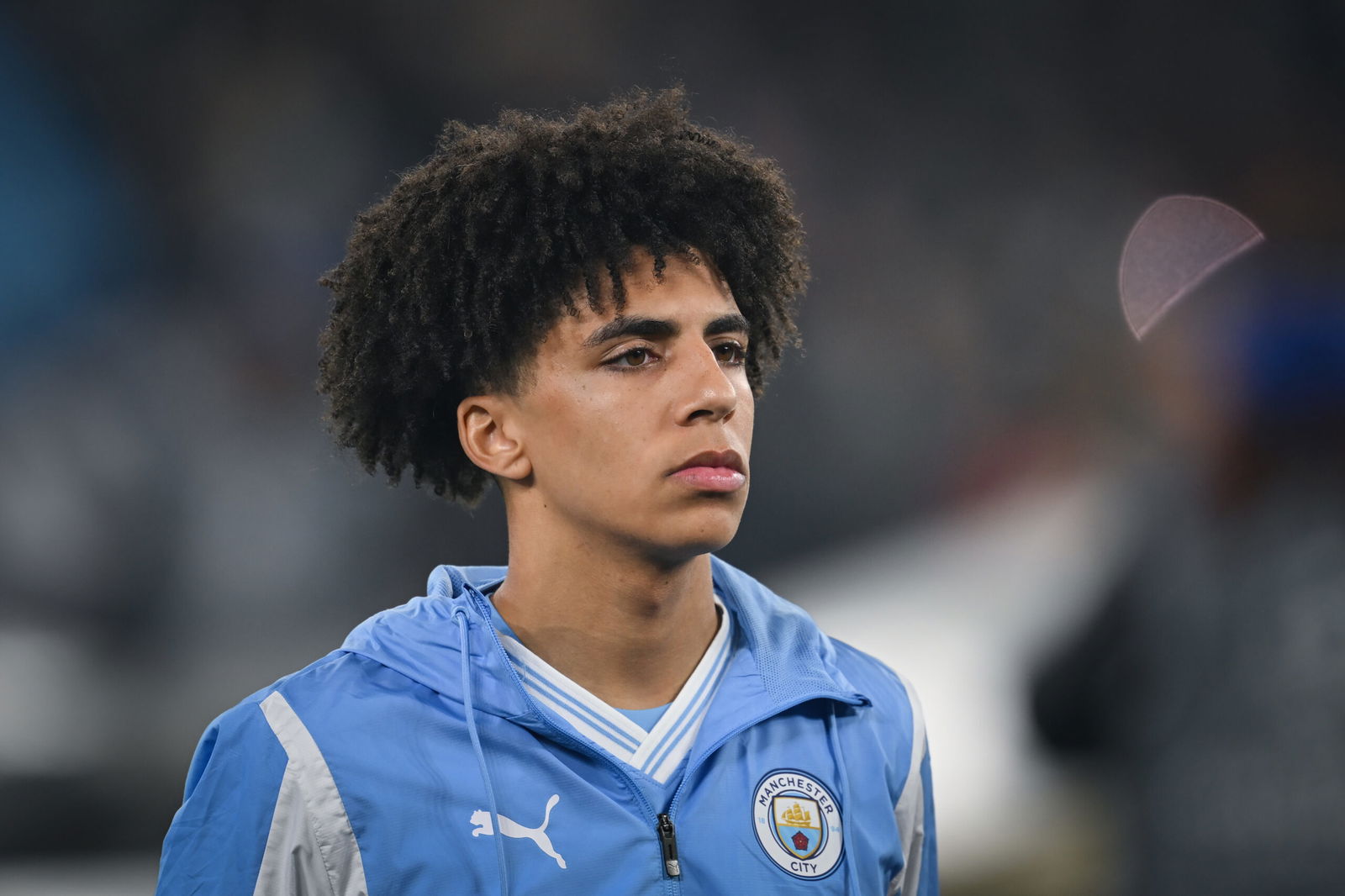 Manchester City defender Rico Lewis has been tipped by Pep Guardiola to take a major step forward in his career in a new position further up the pitch.
The 18-year-old has further excelled in his professional career this season, excelling in both the Premier League and Champions League under Pep Guardiola and alongside his Treble-winning teammates.
Rico Lewis was awarded a UEFA Player of the Match award for his performance against BSC Young Boys in Bern during the group stage of the Champions League, while his manager admitted that the same award could have been handed for his showing against RB Leipzig.
Lewis was further entrusted by his manager at the Emirates Stadium against Arsenal during a 1-0 Premier League defeat last month, following on from the player's extraordinary performance at the Red Bull Arena.
Speaking during a recent interview with TNT Sports, Manchester City boss Pep Guardiola has tipped the ever-impressive Rico Lewis to progress into an attacking midfield role later in his career, despite his rise as a defensive option for the Premier League champions.
"I think his position will be attacking midfielder but for now we have a lot of intelligent players there," Pep Guardiola admitted.
"With him inside, we always had the opportunity to make our process and our game much, much better. Fantastic player, at this early age, he settled really quick and played really good."
Guardiola also suggested that while Rico Lewis is already highly-rated within the English and European game, the City academy graduate would be seen as one of the very best in the country if he was more imposing in terms of height.
The City manager continued, "I was always having the feeling that the only problem of people having an opinion of Rico is because if he was a little bit taller he'd be considered one of the best players in England."
Rico Lewis could be afforded increased opportunities to perform under Pep Guardiola across the course of the coming weeks, following the news of John Stones' injury that is likely to keep him out of action for a prolonged period of time.
A timeframe for John Stones' return remains unknown at this stage, however speaking after Manchester City's 3-0 win over BSC Young Boys on Tuesday night, Guardiola admitted that it is a 'muscular' problem that is also 'bad news' for the club.