Pep Guardiola reveals 'insecurities and doubts' during early days at Manchester City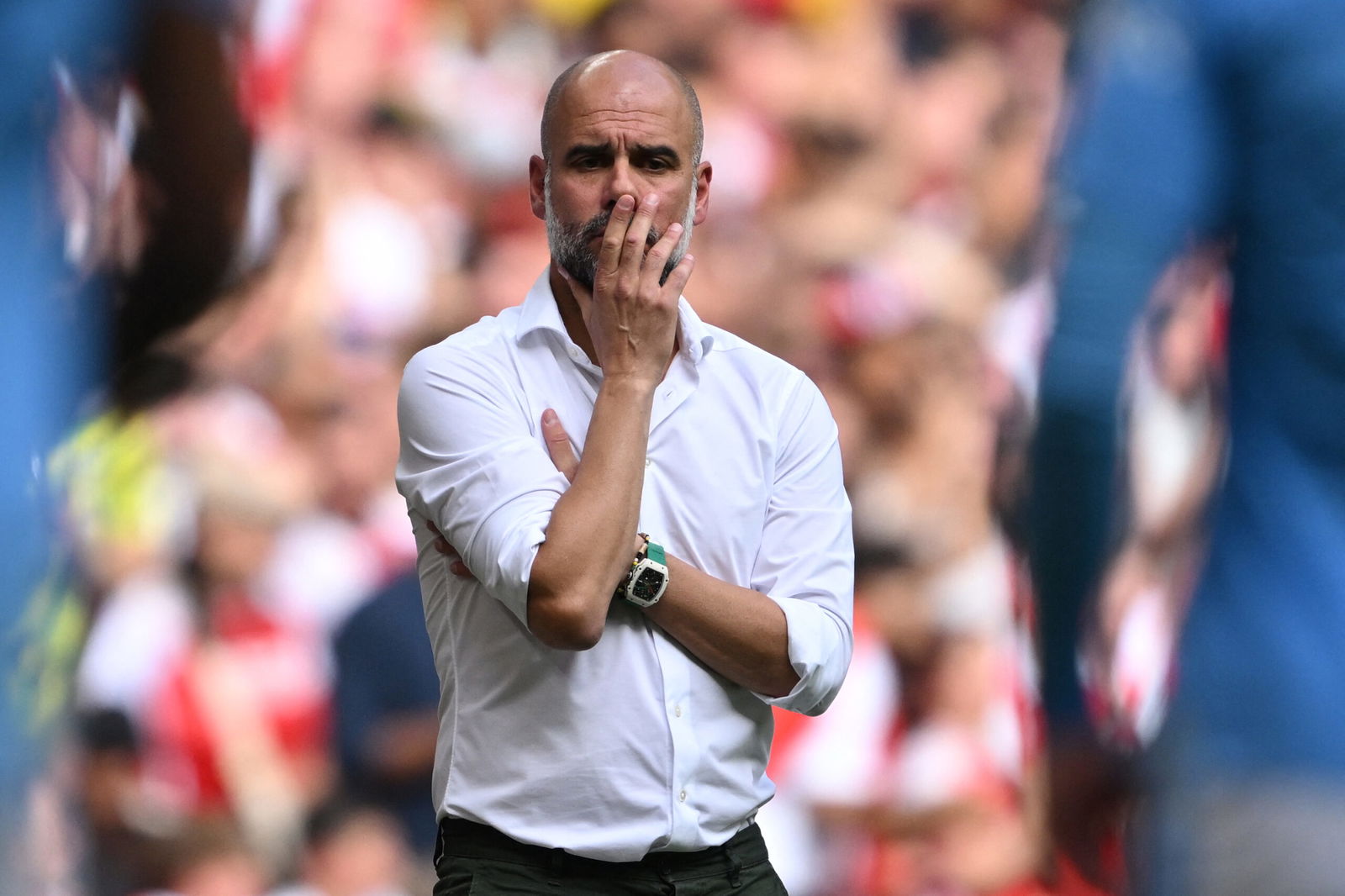 Manchester City manager Pep Guardiola has revealed early doubts over his ability to succeed at the Etihad Stadium back in 2016 after initially joining the club.
The Catalan coach has since built a dynastic winning machine at City since joining seven years ago, winning the Premier League in five of his eight seasons in charge while also leading the club to their first ever Champions League triumph.
But it hasn't always been smooth sailing for Pep Guardiola's squads over the years. The Blues failed to make their mark on the Premier League in his debut season, finishing third and 17 points behind eventual league winners Chelsea, and only three points above fifth place.
Since the slow-moving opening campaign however, the former FC Barcelona and Bayern Munich head coach has gone on to win the Premier League in consecutive seasons on two separate occasions.
Looking back on his start to life as Manchester City boss, Pep Guardiola remembered feeling like things were on shaky ground from the off, speaking during a recent interview around the club's hectic cross-competition fixture schedule.
"I was curious, nervous, and a little bit insecure," Guardiola told TNT Sports. "We worked so hard in the first years and months. Always you have doubts. It's good to have insecurity or doubts, because it makes you alert."
Manchester City needed a major overhaul to kick the Guardiola's successful run off in 2017, splashing major cash on a handful of players that would become spine of the 52-year-old's dominant team for the years to come.
The success does not appear to be dwindling anytime soon however, as Manchester City find themselves top of the Premier League and already into the knock-out rounds of the Champions League just one season after becoming just the second team in English history to win the treble.
With a crucial period of fixtures upcoming, Manchester City will hope to begin to pull away from the pack in the Premier League, taking on the likes of Chelsea, Liverpool, Tottenham, and Aston Villa in their upcoming matches.
After a showdown with the Stamford Bridge club this weekend and the November international break, Manchester City will face off with the aforementioned trio of Tottenham, Liverpool, and Aston Villa – all of which sit in the Premier League's top-five.