"Thank you so much!" – Manchester City CEO gives honest acceptance speech to Paris crowd following Ballon d'Or success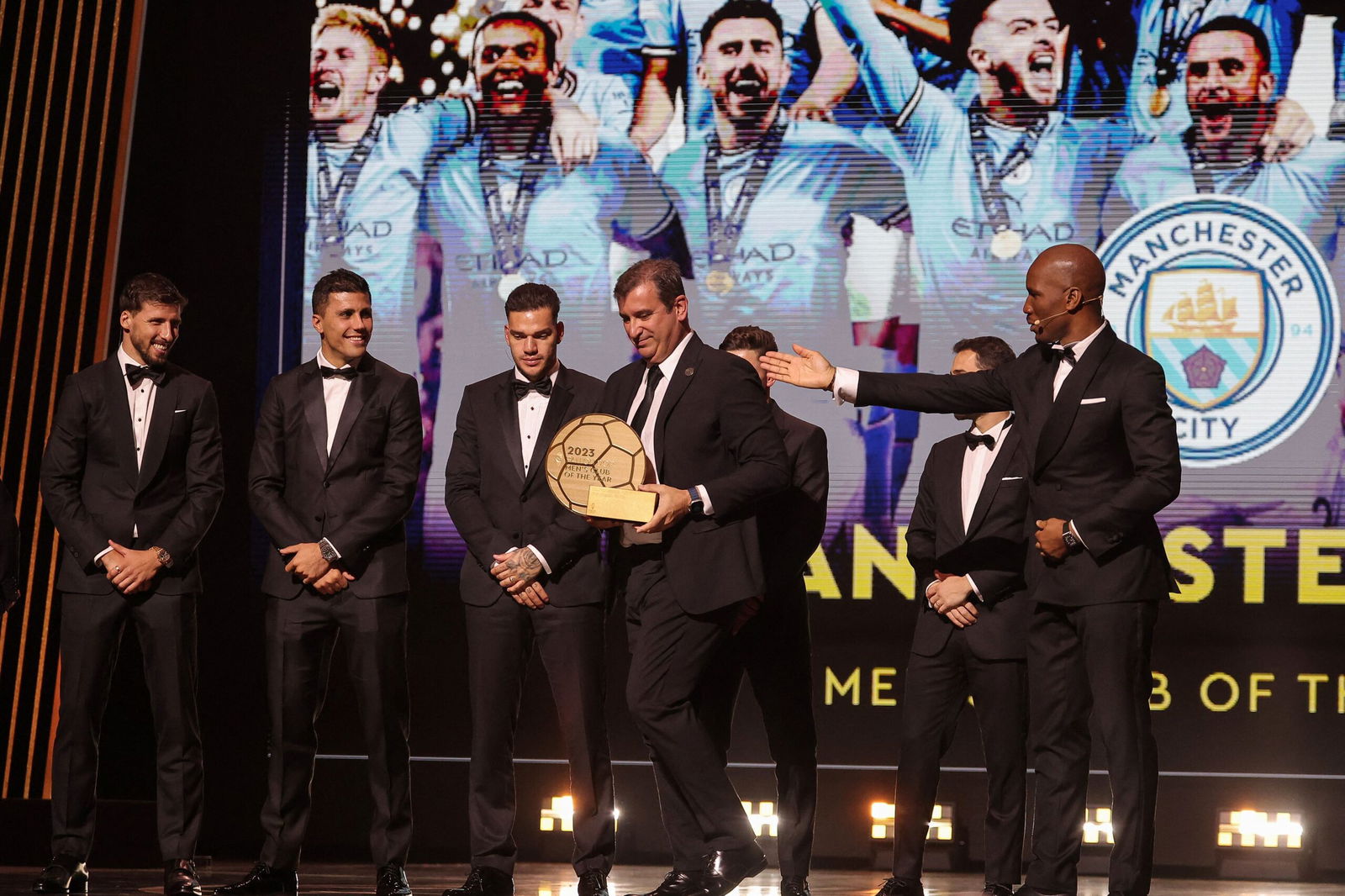 Manchester City CEO Ferran Soriano delivered an honest speech to the crowd in Paris on Monday night after the Premier League giants saw another successful evening.
Last season's Treble winners were further recognised for their historic achievements on the pitch by claiming a second-successive Ballon d'Or Club of the Year award at the prestigious awards ceremony in France this week.
Success at the ceremony in Paris was accompanied by further recognition of the club's men's first-team playing squad, with seven players nominated for the Ballon d'Or award itself – won by Lionel Messi for a historic eighth time.
Addressing a star-studded audience in the French capital on Monday night, Manchester City's Ferran Soriano exclaimed, "Thank you so much. We're very proud, everybody at Manchester City. The chairman, ownership, board, everyone who works at Manchester City, very proud."
The 56-year-old former vice-president of FC Barcelona continued, "We enjoyed a very good season, but we all know it's not the product of one season, it's the product of a lot of hard work.
"Obviously we are here because of these extraordinary players and others, our coaches, our football director. But behind there is a lot of people who have been working for the Club for a long time. It's more than a decade of hard work.
"We also know there are many excellent football clubs and some of our colleagues here and we all work very good and very hard. It's an honour to have it and to receive it for a second year is an honour. We love it!"
Ederson was another player commended on the evening, with Brazil's number one shot-stopper narrowly losing out to Aston Villa and Argentina's Emiliano Martinez for the Yachine Trophy – celebrating the best goalkeeper over the past 12 months.
Erling Haaland also finished as runner-up for the main prize, losing out to Lionel Messi, while Kevin De Bruyne was Manchester City's second-highest rank, narrowly missing out on a podium finish in fourth position behind Kylian Mbappe.