Confirmed Match Officials: Manchester City vs Brighton (Premier League)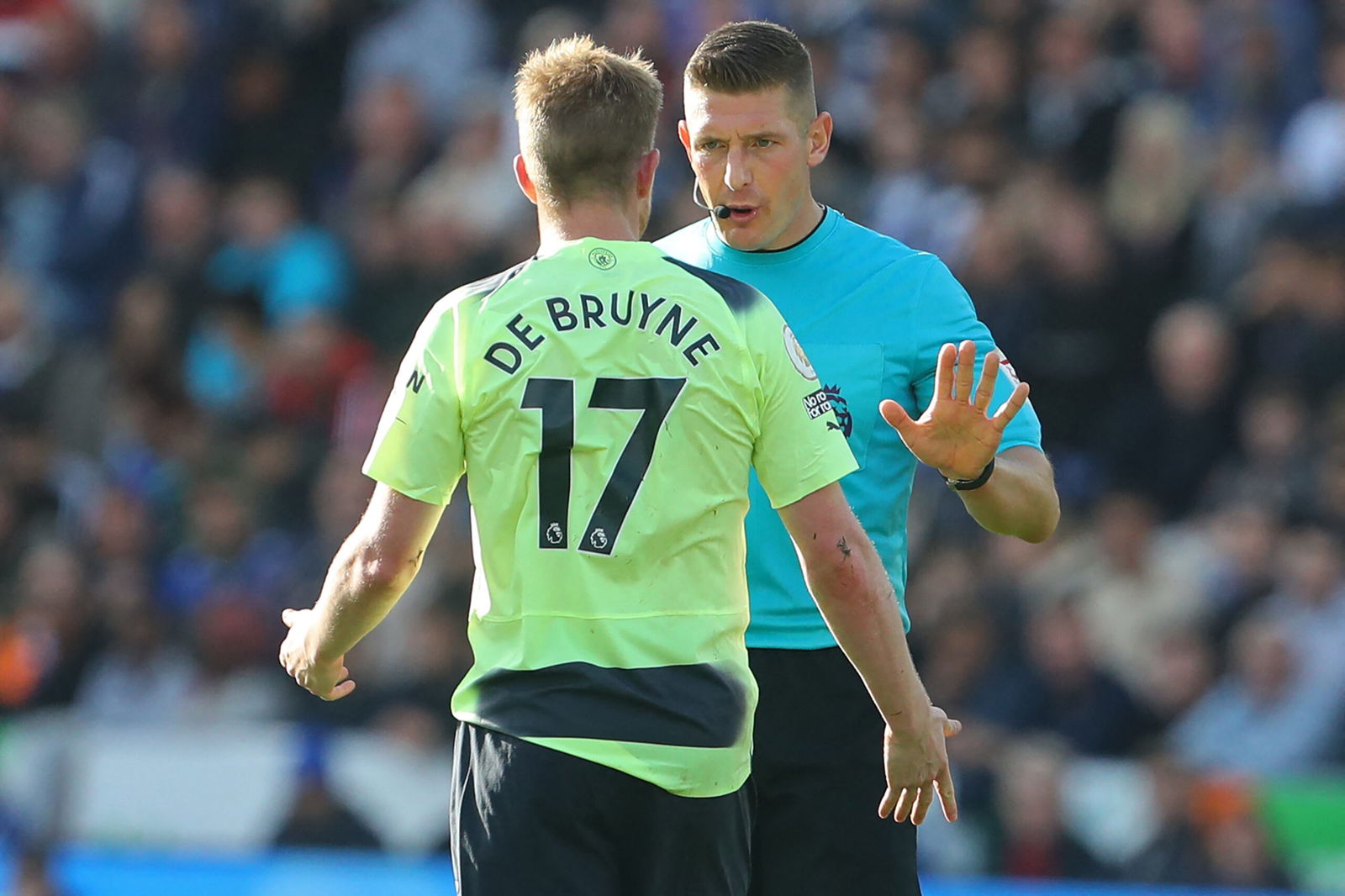 Robert Jones will take charge of Manchester City's Premier League clash against Brighton at the Etihad Stadium on Saturday afternoon.
Pep Guardiola's side return from the international break seeking to bounce back from successive Premier League defeats, after suffering losses to both Wolves and Arsenal to fall to third in the table.
A 2-1 defeat at Molineux prior to a late 1-0 loss in north London saw Manchester City collapse to back-to-back losses for the first time since 2018, with the Blues facing a challenging set of upcoming fixtures.
Brighton visit to the Etihad Stadium on Saturday afternoon, with the potential for Manchester City to drop to 6th in the Premier League table should they lose to the Seagulls this weekend.
Roberto De Zerbi's side drew 2-2 with Liverpool prior to the international break, but suffered a shock 6-1 defeat to Aston Villa last month.
Erling Haaland scored twice during a 3-1 win over Brighton at the Etihad Stadium last season, although Guardiola's side drew 1-1 with the Seagulls at the AMEX in late May.
Ahead of Saturday's clash, the Premier League have announced the Match Officials for Manchester City's match against Brighton.
Match Referee
Robert Jones has been named as the referee for Manchester City's match against Brighton on Saturday afternoon.
The referee, who has officiated 11 matches so far this season, took charge of 31 matches during the previous campaign – showing 123 yellow cards and no red cards.
Jones last took charge of Manchester City in August, when Guardiola's side beat Newcastle United 1-0 at the Etihad Stadium.
Assistant Referees
Jones will be accompanied at the Etihad Stadium by Assistant Referees Ian Hussin and Steve Meredith.
Video Assistant Referees
Overviewing proceedings will be Video Assistant Referee Michael Salisbury and Assistant Video Assistant Referee Tim Wood.
Fourth Official
Jeremy Simpson has been named as the Fourth Official.
The referee will be overseeing conduct within the two dugouts, and the behaviour of managers Pep Guardiola and Roberto De Zerbi.