Erling Haaland sends six-figure gift packages to Norwegian youngsters in generous donation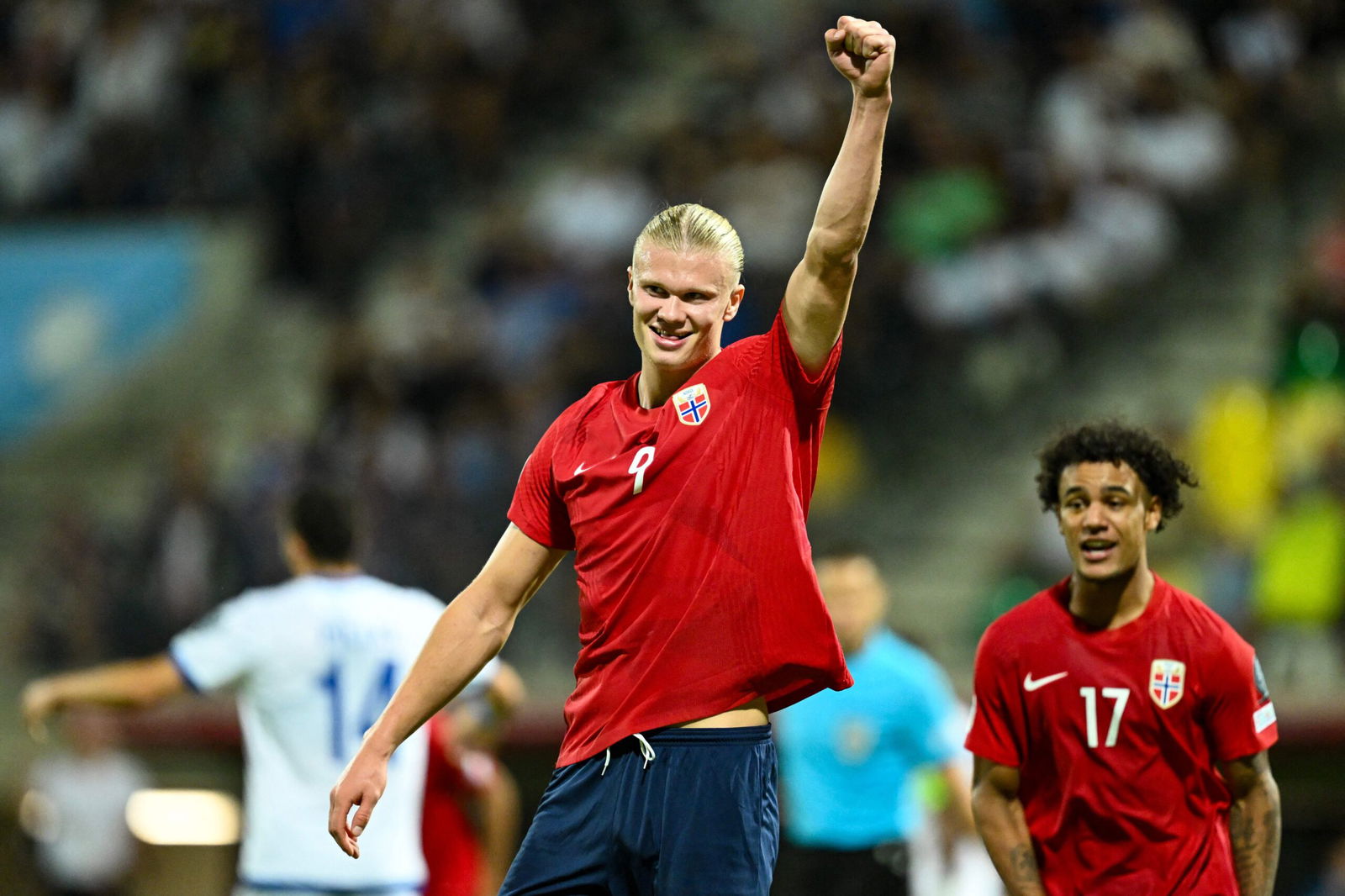 Manchester City star Erling Haaland has recently provided footballing gifts to 1,000 youngsters in Norway.
The 23-year-old, who scored twice during Norway's 4-0 win over Cyprus on Thursday, is currently seeking to help his nation qualify for this summer's UEFA European Championship in Germany.
Haaland scored two goals in six second-half minutes to become the joint-top scorer during Euro 2024 qualification, with the striker having netted six goals in five matches.
The forward is nominated for the 2023 Men's Ballon d'Or, and has scored eight goals in 11 appearances for Manchester City so far this season, however the Norway international has failed to score in three successive games.
Pep Guardiola's side suffered back-to-back losses in the Premier League prior to the international break, falling to third in the table after defeats to both Wolves and Arsenal.
Manchester City fell to a surprise 2-1 loss to Wolves before suffering a first league defeat since 2015 to Arsenal, as Mikel Arteta's side scored a late winner at the Emirates Stadium in north London.
Haaland started both matches as well as a 3-1 win over RB Leipzig, however the 23-year-old hasn't scored for the Sky Blues since September.
Manchester City return to action against Brighton at the Etihad Stadium next weekend, an opponent Haaland scored twice against last season, as the Blues won the Premier League title for a third successive year.
Despite attention to Haaland's work on the pitch, the 23-year-old has also been working away from football, with The Sun revealing that the Manchester City and Norway star has donated gifts packages to over 1,000 local children.
Haaland has sent 175 boxes, worth over £110,000, to the Time Municipality, where local children were reportedly gifted a t-shirt, shorts, football bag and 'Aquafigure' drinking bottle.
1,000 footballers under the age of 12 all received the gifts, which were delivered to Haaland's hometown last month.
The 23-year-old wasn't present to deliver the special packages, which are rumoured to be worth £111 each.
Haaland will be in action on Sunday evening, when Norway face Spain in a crunch Euro 2024 qualifying fixture in Oslo.