Premier League manager 'at the top' of Manchester City's shortlist to replace Pep Guardiola on one condition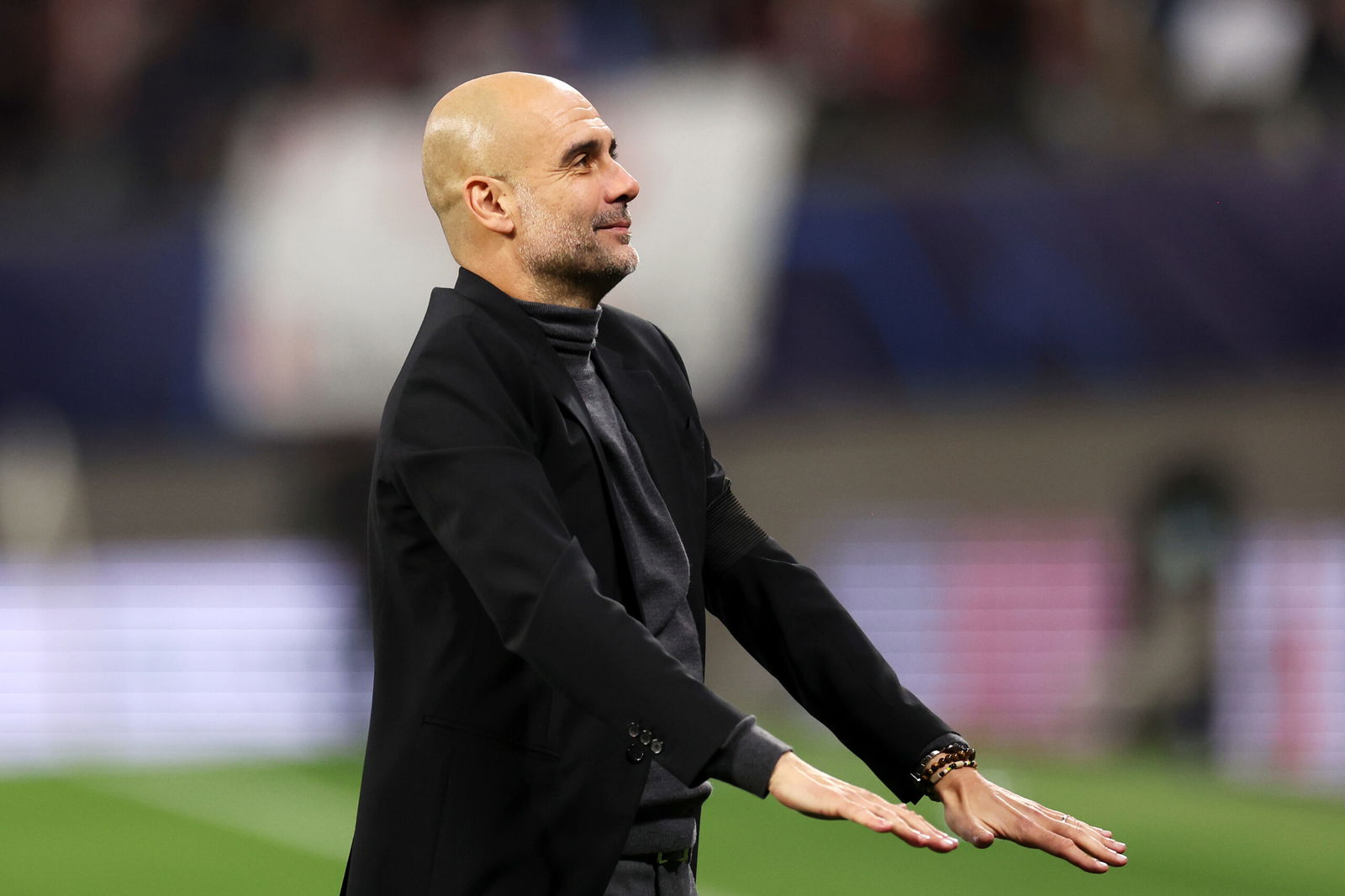 Manchester City have identified their number one choice to replace manager Pep Guardiola, should the current head coach opt to leave at the end of his current deal.
The Catalan coach is currently showing now signs of unhappiness at the Etihad Stadium, or any desire to seek a new challenge or take a break from the sport, however there is ongoing discussion in football over when his spell at Manchester City could naturally come to an end.
At present, Pep Guardiola's existing Manchester City contract, which was renewed and extended last November, runs until the end of the 2024/25 season, ending his stay at the club short of the decade mark.
Some within the game and close to the Premier League champions believe there could be a desire from Pep Guardiola to hit 10 years in the English top-flight, however there is never any pressure placed on the coach to make a decision.
Nevertheless, new reports from within Europe have began speculating about who or what could come next for Manchester City, and names close to home have been mooted as top-level targets for those in boardroom positions at the City Football Academy.
According to the information of journalist Davide Chinellato, speaking to TV Play in Italy as translated and relayed by Sport Witness, Brighton and Hove Albion's Roberto de Zerbi is 'at the top' of Manchester City's list of candidates to replace Pep Guardiola, should he depart in 2025.
Chinellato has also suggested that Arsenal's Mikel Arteta is a strong candidate for the Manchester City hierarchy, presumably given the Spaniard's history with the club and his ongoing success at the Emirates Stadium.
"(Pep) Guardiola's contract expires at the end of next season, we are not talking about succession but about ideas and understanding what he wants to do for the future," Davide Chinellato explained. "The possible managers from Manchester City are (Mikel) Arteta, it would be an obvious choice except that now he is doing very well with Arsenal and has become a sort of rival."
He continued, "The name of (Roberto) De Zerbi is gaining more and more popularity and is considered the new Guardiola in terms of playing style, approach and innovative football. He achieved results by taking Brighton to the best position in their history and going to Europe.
Among the emerging managers of the Premier League he is at the top of the list and if he confirms himself this year his next step could be in a big club, perhaps even on the City bench."
Manchester City take on Mikel Arteta and Roberto De Zerbi in their next two Premier League matches, as the reigning Treble holders travel to the Emirates Stadium on Sunday afternoon knowing that victory would keep their spot as league leaders.
The October international break is then due to follow, as Manchester City return to action in the English top-flight by welcoming Brighton & Hove Albion to the Etihad Stadium amidst their respective European adventures.
Whoever is set to replace Pep Guardiola at the Etihad Stadium is likely to emulate the style installed by the legendary coach, and the former Barcelona and Bayern Munich boss himself could have a major say in terms of who follows his legacy at the club.