Oscar Bobb praise, player welfare concern, Matheus Nunes' return – Embargoed section: Pep Guardiola's pre-Wolves press conference part two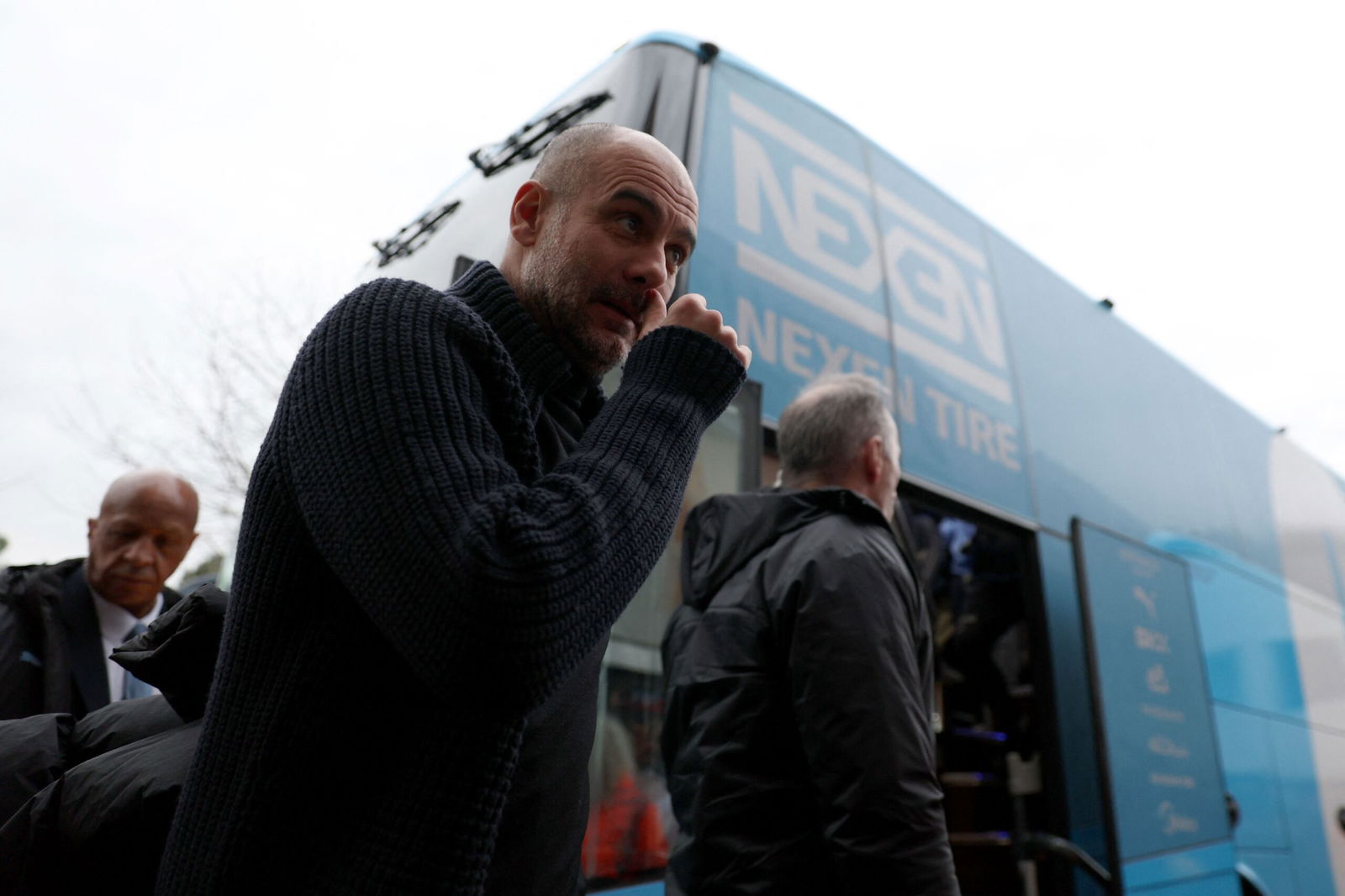 It's time for part two of Pep Guardiola's pre-Wolves press conference from Friday afternoon, ahead of this weekend's Premier League trip to Molineux.
Manchester City are seeking to further extend their winning start to the Premier League campaign this weekend, with a visit to Wolves on Saturday afternoon coming after a midweek loss to Newcastle in the Carabao Cup.
Pep Guardiola's side suffered their first defeat of the season on Wednesday, as Alexander Isak's early second-half goal ended Manchester City's Carabao Cup and quadruple ambition at St James' Park.
The defeat came after a hard-fought 2-0 win over Nottingham Forest at the Etihad Stadium last weekend, with Manchester City maintaining their perfect start to the campaign despite seeing midfielder Rodri dismissed for violent conduct seconds into the restart.
Manchester City face a Wolves side who were also dumped out of the Carabao Cup in midweek, although Gary O'Neil's side have won just one Premier League game so far this season, and are winless since August.
The Blues have two more Premier League matches before the latest international break, and face a crunch trip to Arsenal next weekend, after matches against Wolves and RB Leipzig.
In part two of Pep Guardiola's pre-Wolves press conference, the City boss discussed a number of topics, including; Oscar Bobb, continued player welfare concerns, Matheus Nunes' return to Wolves and Girona's impressive start to La Liga.
On whether Oscar Bobb should be in Norway's first-team
"It's not a question for me. It's not a question for me. I don't know. I don't, [Stale] Solbakken knows perfectly what he has to do.
On Stale Solbakken picking Bobb and Haaland up-front
"I think Solbakken knows that he will see it if he sees the games against Newcastle, one of the Champions League teams away, how good he [Oscar Bobb] played. But after the decision is made by him."
On whether a cap on games played should be introduced at the top
"Every idea you reduce a little the amount of games for players would be nice. But there's not going to be change. There is only one solution to change something, players decide for themselves, 'Stop, we have to change something'. FIFA/UEFA will maybe react.
"This business, the show must go on. Without Pep? Keep going. But without the players, the show will not go on, that's for sure. So it depends on them, they decide if they accept. Look what happened in Spain with the women's team…
"The players decided they had to change something and they changed it. They did it. The best legacy they have done is that. The women's team in Spain did it. I don't know [if], in world football, the men's, they are able to do it."
On Matheus Nunes' 'strike' at Wolves in the summer
"When I spoke to him, he said to me, 'I never, never, ever said I'm not going to train'… Hopefully he is strong to accept the situation [at Molineux this weekend]."
On Girona being top of La Liga
"It's not the fact they're top [of La Liga] because seven games is not much but always we thought about Girona staying in the league. They can be a stable team. They have never been that before. The most impressive thing is how they are playing.
"They're better every game than opponents, create more, the style is so attractive, recruitment has been unbelievable, the manager is top class.
"I have my brother there. As part of the group, we are more than delighted and hopefully they can stay."