Five Things Learned: Newcastle United 1-0 Manchester City (Carabao Cup Third Round)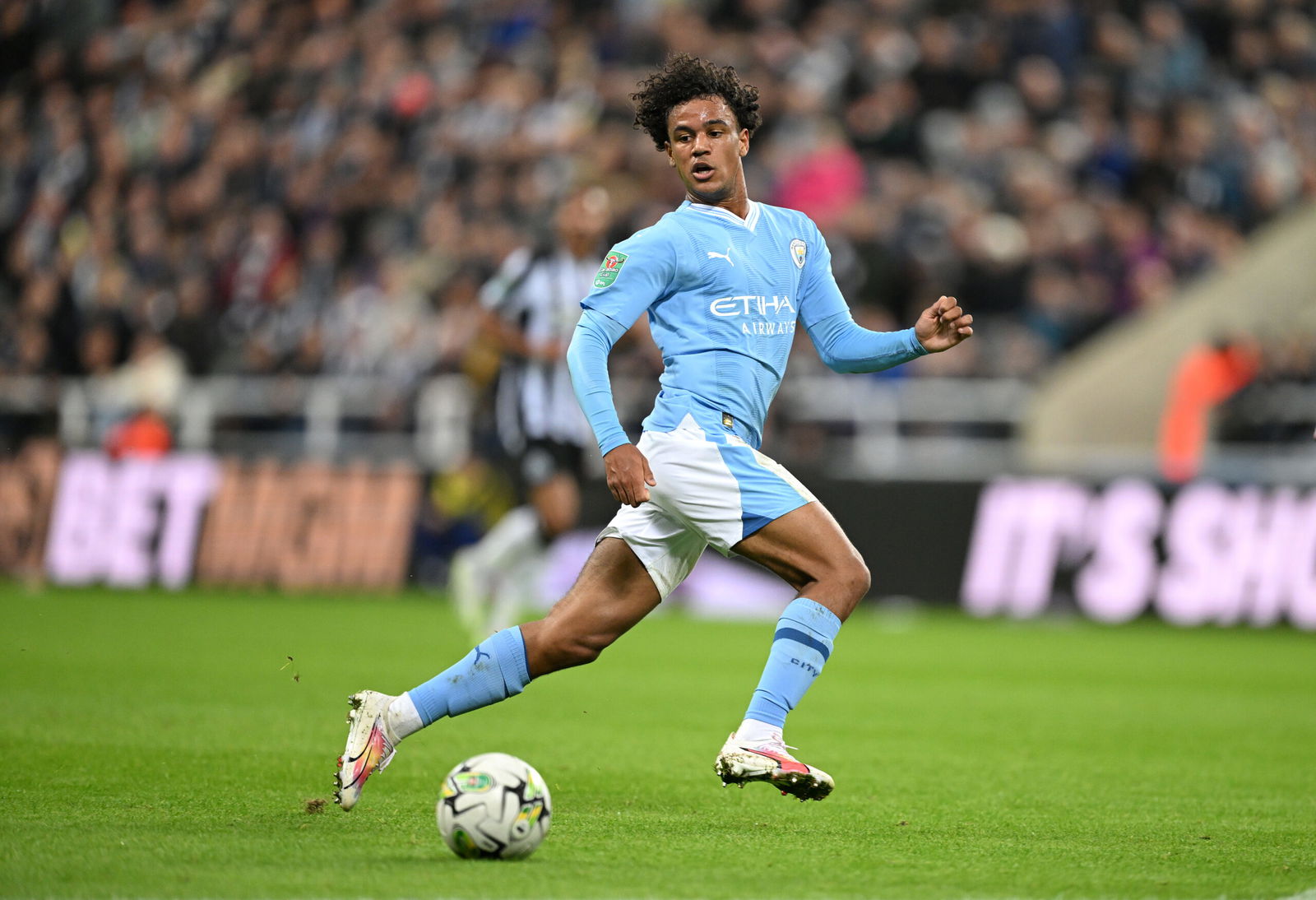 Manchester City failed to advance to the forth round of the Carabao Cup for the first time in over a decade, after losing 1-0 to Newcastle at St. James' Park.
After years of dominance, the Carabao Cup is beginning to become the elusive trophy in Manchester City's cabinet, as Pep Guardiola's side crashed out of the competition for the third successive season.
The first-half looked similar to the match-up against Newcastle United just a few weeks back, Manchester City controlled the tempo and created the vast majority of chances.
Oscar Bobb made his first start of his career and was far and away the best Manchester City player on the pitch, providing a bright spark, despite occupying an unfamiliar position.
The Norwegian created several chances and almost grabbed his first assist on a few occasions, but Julian Alvarez couldn't find the back of the net. By the end of the first-half, it looked as though Rodri's absence wasn't going to be a fatal flaw.
However, Newcastle looked like a different team to start the second-half and Manchester City were unable to cope with a heavy press as a raucous St James' Park pushed Eddie Howe's side on.
The Magpies turned the tide, keeping control and able to find a goal early, breaking the deadlock after 53 minutes.
The goal came after an excellent run of play from Newcastle and was capped off when Joelinton dribbled past a few would-be tacklers and found a wide open Alexander Isak at the far post for an easy tap-in. It was a deserved goal that capped off an excellent start to the second-half for the home side.
Manchester City were able to weather the storm and regain some semblance of control. Phil Foden, Jeremy Doku and Matheus Nunes were quickly brought on as reinforcements, but they were unable to crawl back into the game and level the score.
The loss saw Manchester City exit the competition early for the third year running, but avoids a potential fixture clash in December, when the Sky Blues will also compete in the FIFA Club World Cup.
Despite a disappointing result, here are the five things learned from Manchester City's early Carabao Cup exit to Newcastle United.
Oscar Bobb will be here to stay
It was the first start for the 20-year-old, and the academy graduate was comfortably the best Manchester City player on the pitch. The Norwegian created most of the clear cut chances and could've grabbed a few assists in the first-half, but Julian Alvarez wasn't able to convert from tight angles.
With Cole Palmer and Riyad Mahrez gone, Bobb looks like a more than capable option for depth at the right wing spot.
Bobb was deployed in a similar fashion to Phil Foden was against the same side just a few weeks back. Although he was not listed as a midfielder in the line-up, he essentially played as the No 10 and consistently played Alvarez in behind.
Kalvin Phillips was perfectly fine
This will be far from the first article highlighting these next few games as the biggest moment of Kalvin Phillips' Manchester City career. Rodri will also miss both Wolves and Arsenal away and his £42 million back-up has yet to earn the trust of Guardiola to even feature in most games of importance, let alone start.
Like much of the squad, the former Leeds midfielder played well and had a few bright spots in the first half.
However, there were still multiple moments where Phillips bizarrely seemed to be disengaged, occasionally did not track back after possession was lost, and was anonymous for most of the second-half.
Overall, it's hard to judge a performance playing in a heavily rotated side with two new signings and two academy graduates in the starting line-up.
Was it a terrible performance? No. But it was also far from great, and the clock is ticking.
A Rodri replacement needed next summer?
Rodri may only be 27, but those legs have seen a lot of minutes the past two seasons.
Phillips was signed last year as the answer, but he has yet to impress as we enter his second season. Romeo Lavia seemed like a potential fit, but Chelsea swooped in a year before his buy-back clause could be triggered. Mateo Kovacic can replicate some of the metronomic duties, but is lacking in both a defensive and goal scoring perspective.
There is maybe not a more difficult role to play in world football than as a No 6 for Pep Guardiola. It requires immense technical ability, composure and an elite understanding of the game.
It is a role that been trusted to Sergio Busguets, Phillip Lahm, Xabi Alonso and Manchester City's own Fernandinho and Rodri, in the past. So finding a replacement won't be too difficult, right?
This summer's European Championship will mark the third year in a row that sees Rodri start for his country in a major international competition. Not even counting all the extra minutes from the Nations League and qualifying matches. It's a future problem waiting to happen and something the board will need to get in front of.
It's not fair to be a rotational player for Manchester City
You spend your entire life training to become a professional athlete, countless hours doing repeating drills to perfect your technique. All that hard work is rewarded by being noticed by the greatest manager of all time and you become a Manchester City player.
But there's one problem, out of the thousands of extremely talented progressional footballers, you're not unequivocally the most technically gifted players in the world at your position, you might only be in the top 10.
Because of this you're forced to only play as a substitute when the game is done and shared, or start in dead rubber Champions League group stage games that no one pays attention to.
Then once a year the greatest manager in the history of the sport decides that the League Cup is no longer an important piece of silverware and starts you in a heavily rotated side, often times playing in a different position that you're used to, alongside players you've never likely never played with in a professional match before. Justice for Sergio Gomez.
This is no longer our competition
We had our run. After (a record) four consecutive wins, it will now be three relatively early (and uninspiring) exits.
The mid-season trophy lift is undoubtedly a moral booster but after three consecutive Premier League wins and a treble, it's hard to argue that it's exactly necessary.
While the quadruple hopes died earlier than we are used to, the midweek rest will be needed throughout the fall as the club looks to push for a record fourth consecutive Premier League trophy, and eye a maiden FIFA Club World Cup.