'I don't know what happened' – Pep Guardiola explains major travel problem for Manchester City around Newcastle clash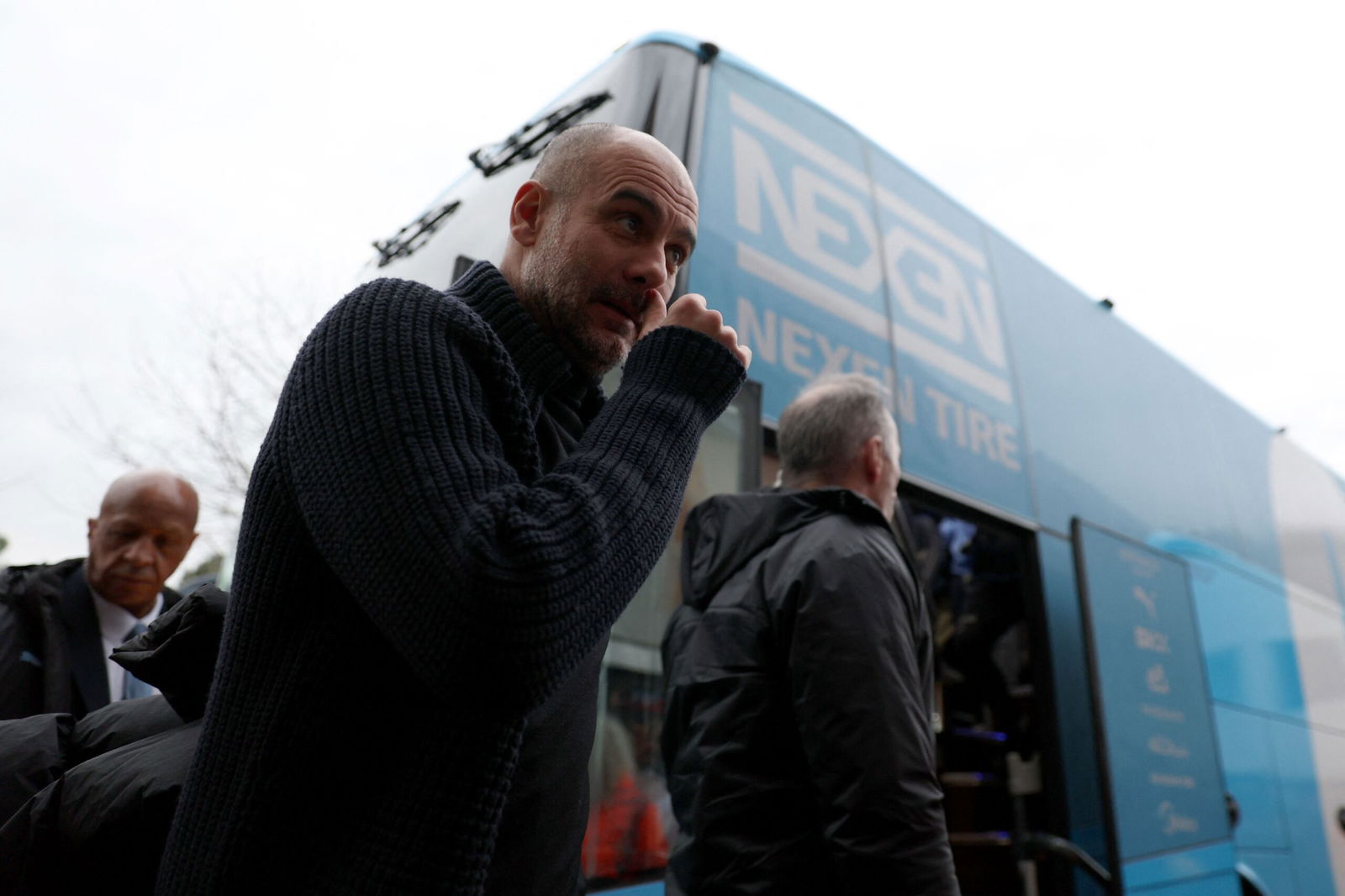 Manchester City manager Pep Guardiola has detailed a significant travel arrangement problem impacting the club's Carabao Cup third round visit to Newcastle this week.
The Premier League champions will travel to Newcastle via coach on Wednesday, before making the return journey back down to Manchester following the conclusion of the game via the same mode of transport.
Usually, Manchester City make use of private chartered planes to and from matches in London and in the north-east, whilst also using rail transportation on some occasions. However, the Catalan coach has detailed during his pre-match discussion that it will not be the case for Wednesday's match-up.
As such, last season's Treble winners are expected to arrive back in Manchester at around 2AM on Thursday morning following the conclusion of their Carabao Cup third round clash against Eddie Howe's team.
Speaking to the media on Tuesday afternoon, Pep Guardiola revealed, "After we cannot come back by plane because of a problem for something of the planes, we don't have planes to travel back, so we have to take a bus, which is two, three hours later, we arrive here so, so late. And after, the day after, Thursday we arrive, and Friday we have to travel to Wolves."
When quizzed on whether it is normal for Manchester City not to have access to a plane for an away trip of such a distance, Guardiola responded, "I don't know what happened. The team manager told me it happened to the previous one, we could not… to go to London, I think against… I have a bad memory, sorry guys.
"But we could not come back with a plane. It's not a problem with a bus, but we arrive much, much later than we expect and it is what it is."
Pep Guardiola continued, "We travel tomorrow (Wednesday), after the game we'll take a bus and come back, yeah. (What time will you get back here?) Not early, but I didn't see the schedule, the plan, I didn't see it."
Manchester City take on Wolves in yet another away fixture on Saturday afternoon, travelling to Molineux as they look to make it seven wins from a possible seven in the Premier League in their stellar start to the new campaign.
That contest will be the second of three matches that defensive midfield mainstay Rodri will miss through suspension, after the Spain international received a straight red card against Nottingham Forest for violent conduct.
Rodri will also be absent from Wednesday night's Carabao Cup meeting with Newcastle United, and perhaps more crucially, will not be available for next month's Premier League showdown with title rivals Arsenal at the Emirates Stadium.