Kevin De Bruyne provides £130,000 gift to Manchester City squad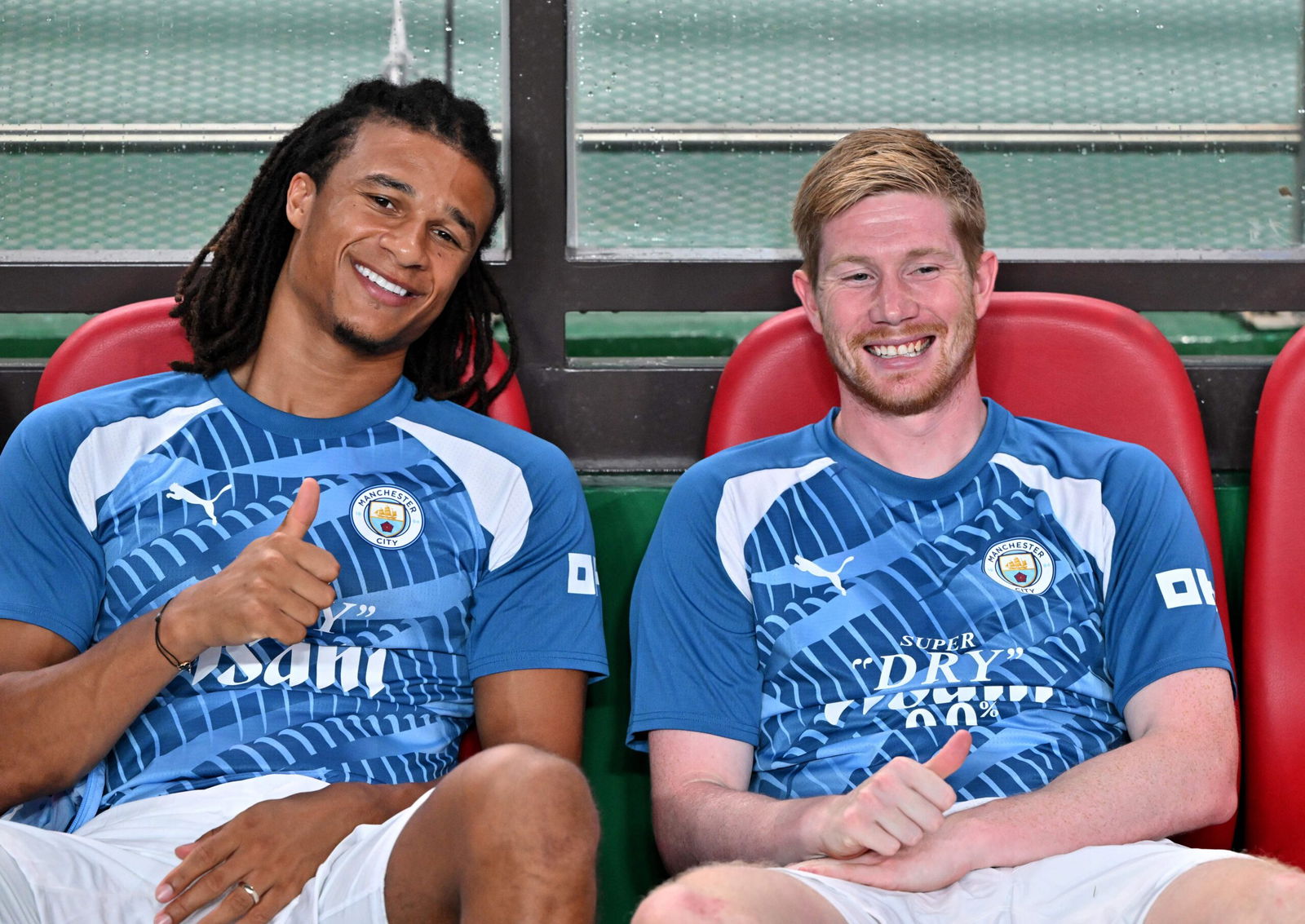 Manchester City midfielder Kevin De Bruyne presented teammates with a bespoke gift to commemorate the historic treble triumph.
The 32-year-old, who is sidelined until 2024 after undergoing surgery for a hamstring injury suffered against Burnley on the opening weekend of the Premier League season, provided gifts to members of the Manchester City treble-winning squad.
Manchester City won the Premier League, UEFA Champions League and Emirates FA Cup last season, becoming the first side since Manchester United in 1999 to complete the treble.
Pep Guardiola's side beat Arsenal to the Premier League title, and overcame rivals Manchester United at Wembley Stadium in the Emirates FA Cup Final, winning 2-1, courtesy of Ilkay Gundogan's brace.
Manchester City lifted their maiden Champions League in Istanbul, beating Inter Milan 1-0, after Rodri's 68th minute strike.
To commemorate the success, Kevin De Bruyne gifted all 26 members of the treble-winning squad a bespoke iPhone, specially commissioned by iDesign Gold.
The phones, worth £5,000 each, had the Manchester City logo and player named engraved into an Apple iPhone 14.
De Bruyne reportedly arranged for all members of the Manchester City squad to receive a phone, as well as manager Pep Guardiola and owner Sheikh Mansour – who attended the Champions League Final at the Atatürk Olympic Stadium.
The midfielder, who presented the phones at a ceremony at the City Football Academy in August, said: "I really admire their limited edition phones, they're like pieces of art!"
The idea, inspired by Lionel Messi after the FIFA World Cup Final, has lead to Manchester City opening talks with the company behind the customary iPhone's, according to the Daily Mail.
Ben Lyons, iDesign Gold CEO, told the Daily Mail: "Our vision is to empower individuals to embrace their individuality, express their unique style and make a bold statement in the digital world which is why we were honoured to work with Kevin [De Bruyne].
"We want to become the number one luxury smart phone accessory brand in the world, we sell custom limited iPhones and limited edition iPhone cases. We plan to collaborate with the biggest luxury brands in the world to do exclusive drops. 
"The one product every luxury brand don't sell is a custom iPhone that's where we come in."