When will Pep Guardiola return to Manchester City?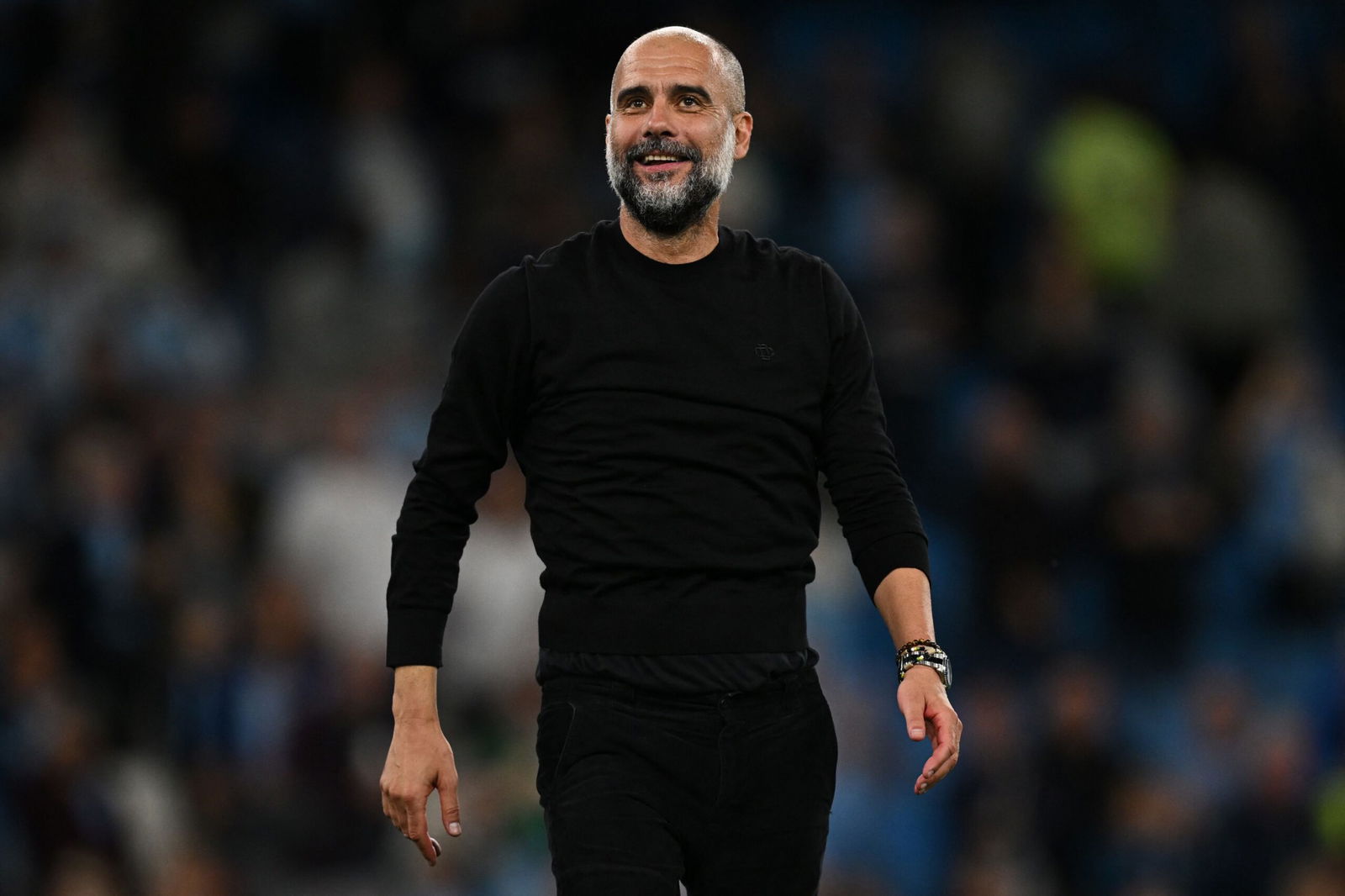 Manchester City return to Premier League action against West Ham United next Saturday, but will manager Pep Guardiola be back in the dugout?
The 52-year-old has missed Manchester City's previous two matches, against Sheffield United and Fulham, after undergoing emergency surgery in Barcelona for a back problem in late August.
Juanma Lillo, who returned to the Etihad Stadium to become the first-team assistant manager in the summer, took charge of Manchester City during Guardiola's absence, as the Sky Blues extended their winning start to the campaign.
Manchester City top the Premier League table with four victories from four matches, having beaten Burnley, Newcastle, Sheffield United and Fulham during the opening month of the season.
Rodri's late goal smashed Manchester City to a slender 2-1 win at Bramall Lane during Lillo's first match at the helm, before Erling Haaland's second-half hat-trick propelled the Blues to an emphatic 5-1 win over Fulham.
Guardiola's side resume their campaign at the London Stadium on Saturday 16th September, following the conclusion of the international break.
Manchester City also begin their Champions League title defence this month, hosting Red Star Belgrade at the Etihad Stadium on Tuesday 19th September, in the opening Group G fixture.
Manager Pep Guardiola will hope to be present at both matches, with the Catalan scheduled to return to the City Football Academy after the September international break.
Manchester City revealed that the Catalan successfully underwent emergency surgery for a back problem on Tuesday 22nd August, just three days after a 1-0 win over Newcastle United at the Etihad Stadium.
In a club statement, Manchester City, said: "Pep Guardiola has today [22 August] undergone a routine operation on a back problem.
"The Manchester City boss has been suffering with severe back pain for some time lately, and flew out to Barcelona for emergency surgery performed by Dr Mireia Illueca. The surgery was a success, and Pep will now recover and rehabilitate in Barcelona.
"In his absence, assistant manager Juanma Lillo will oversee coaching of the first team on the training field and will assume duties on the touchline until Pep's return. He is expected to return after the forthcoming international break.
"Everyone at Manchester City wishes Pep a speedy recovery, and look forward to seeing him back in Manchester soon."