Manchester City in talks over staggering £28.6 million per year contract agreement with first-team star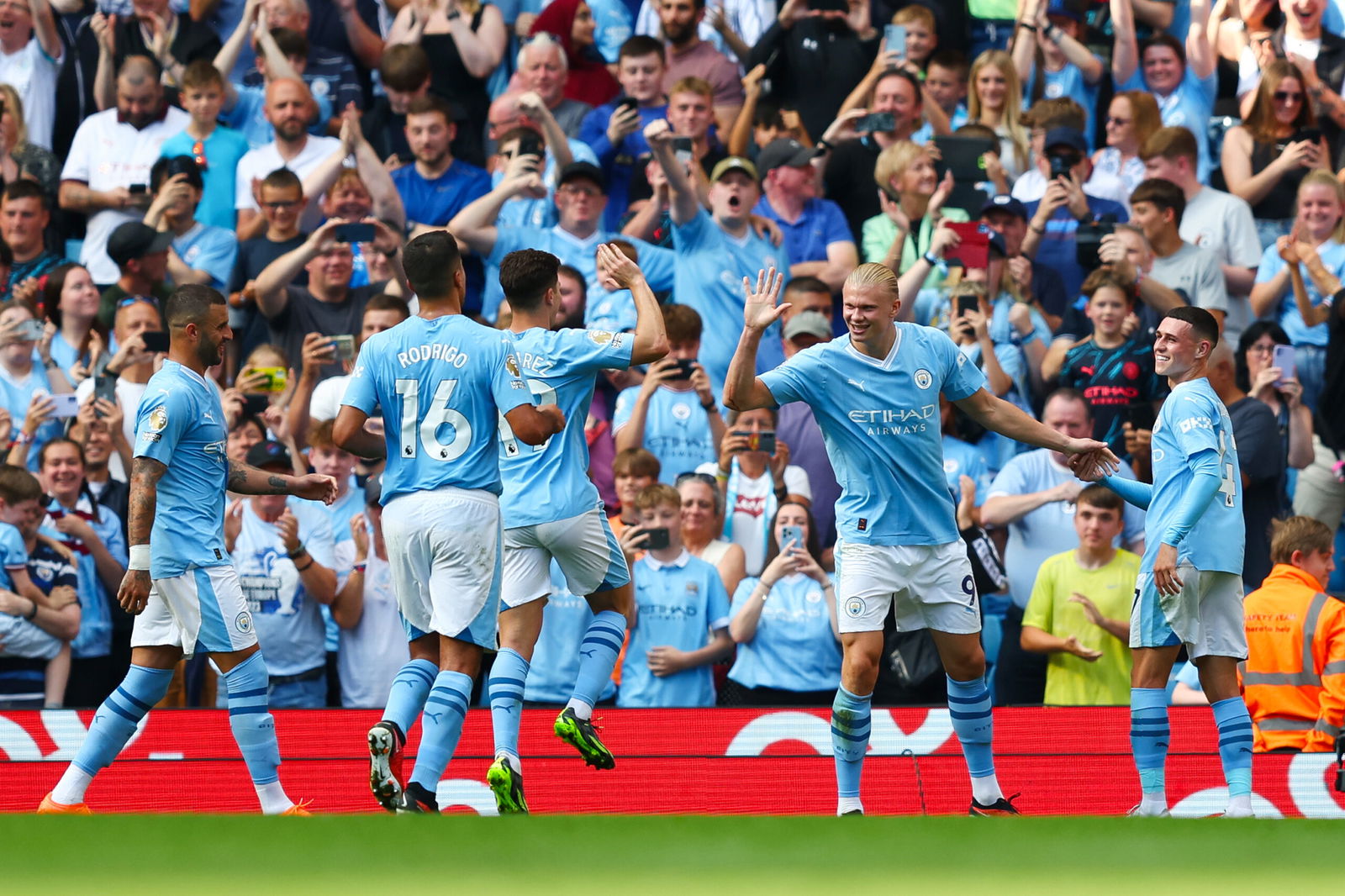 Manchester City are reportedly ready to hand star striker Erling Haaland a significant pay package to reward him for his record-breaking performances for the club.
The Etihad Stadium's global superstar forward further cemented his place as a true icon of the present day sport with yet another hat-trick on Saturday afternoon, with his treble of goals playing an integral role in the 5-1 win over Fulham.
Haaland's seventh hat-trick in a Manchester City shirt capped off a sensational week on a personal note, after the former Borussia Dortmund man claimed both the PFA Men's Player of the Year and UEFA Men's Player of the Year award in the space of a few days.
Now, Erling Haaland could be set for yet another reason to celebrate, as his outstanding performances from the club since arriving from the Bundesliga last summer have put him in line for a staggering new deal from Etihad officials.
According to a new report from The Sun, Manchester City are now ready to make Erling Haaland the country's best-paid footballer with talks over a new deal worth £28.6 million a year as part of a 12 month extension to his existing deal.
Amid concerns over Saudi Arabia's potential billions luring the Norwegian superstar, it is claimed that City are prepared to up Erling Haaland's weekly basic salary to £550,000 for the next five years – a figure that could be boosted further through personal and team bonuses.
In a significant boost for Manchester City and the club's supporters, The Sun state that Erling Haaland has no release clause in his Etihad agreement, while the club themselves rate the Norway international at close to £300 million.
Furthermore, it is detailed that talks over an extension through to the summer of 2028 are expected to start 'within weeks', while sources close to the 23-year-old insist 'there is no hint' of the striker being tempted by Saudi Arabia or long-term admirers Real Madrid.
Erling Haaland continued his run of breaking records in English football on Saturday afternoon, becoming the fastest player ever to reach 50 goal involvements in the history of the Premier League.
Haaland's second goal against Fulham took his total to 41 goals and nine assists in 39 Premier League appearances, breaking Andy Cole's record of 43 games to reach the tally of 50 goal involvements.
After connecting with an excellently picked out cross from Sergio Gomez late on in the contest, Haaland would of course take his tally to 42 goals in 39 Premier League games, as well as seven goals for the ongoing campaign across all competitions for Manchester City.