Manchester City star confirms intention to retire at Etihad Stadium following summer of transfer uncertainty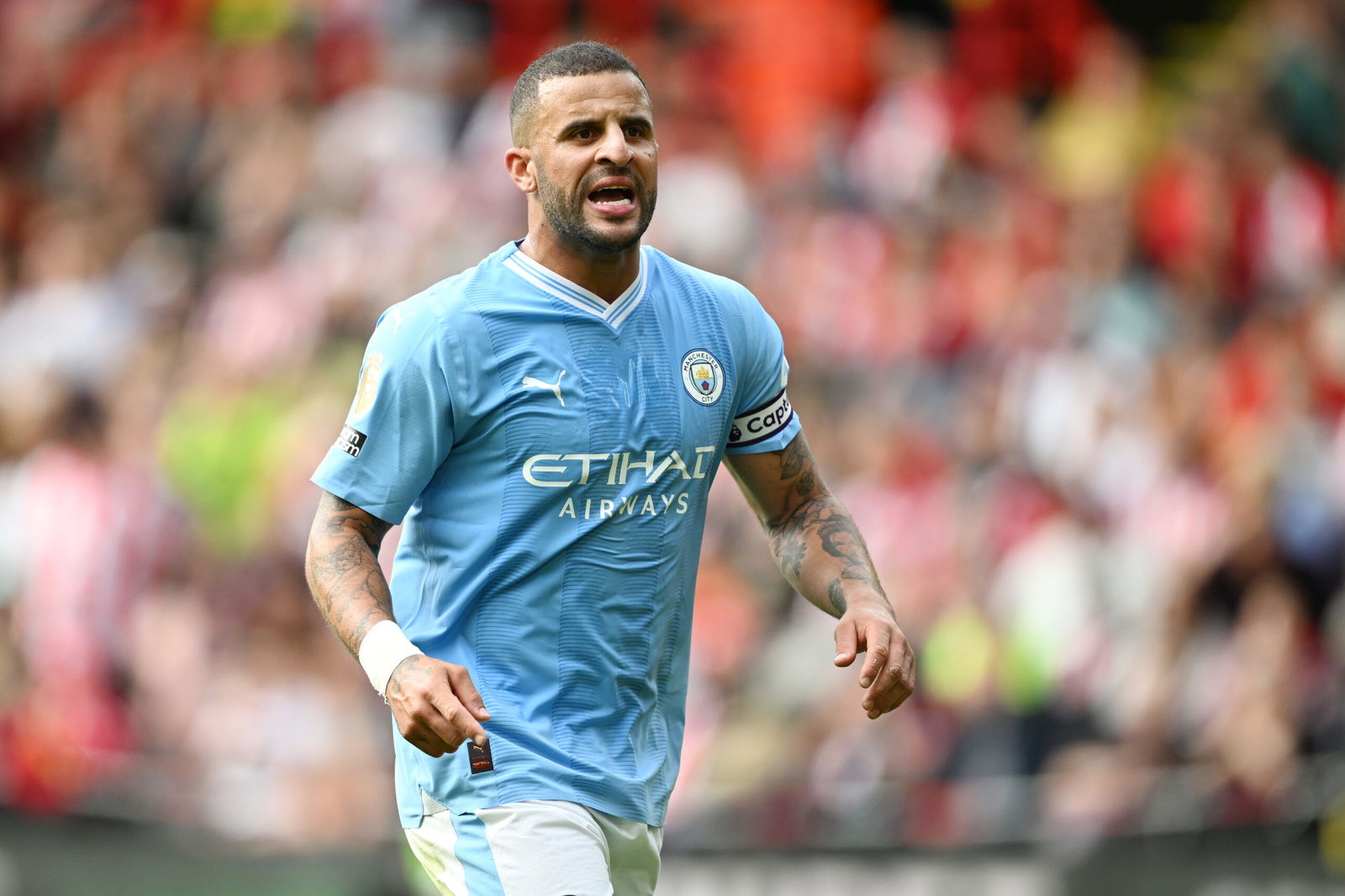 Kyle Walker has confirmed an intention to renew his Manchester City deal and potentially retire at the Etihad, following an uncertain summer for the defender.
Bundesliga giants Bayern Munich progressed in talks with the England international full-back concerning personal terms, and there is an understanding in various quarters that an agreement was in place between the two sides.
Ultimately however, both Pep Guardiola and Manchester City showed a keen desire to retain Walker's services into the new season and beyond, placing an enticing contract offer on the table for the player and his representatives.
With the transfer window in both Germany and England now officially shut, Kyle Walker has remained at the home of the Premier League champions, and has confirmed to the media that he will be signing a new agreement with the club in due course.
Speaking at length following the 5-1 win over Fulham on Saturday afternoon, Kyle Walker told the media, "The [contract] extension is coming. It's my seventh season here [at Manchester City] and I feel like one of the old ones – there's me, Kevin [De Bruyne], John [Stones], Bernardo [Silva] and [Ederson] from the first couple of seasons when Pep [Guardiola] came in.
"I love the place, I've experienced things I only dreamt of here – especially the last season – so why would you want to leave a club like this."
Walker continued by explaining that the uncertainty over his future during the summer transfer window stemmed from concerns over game-time at the very top of European football, and that his focus in talks with several parties was on which club could offer the most years.
"It was about who gave me the most years, it wasn't like I was going to a worse club because Bayern Munich is a massive club and seeing what Harry [Kane] is doing there and will do, it wasn't a step down it was just what gave me the years in my contract to play football at the highest level.
"In the back of my head I always wanted to play for Man City but I had to do what was right for me and my future and that was just whichever club gave me the most years. I still think I've got a lot of life in the legs and I want to continue playing football.
"It was close but in football things can happen. Decisions can be made. Things can turn. It wasn't meant to be. Would I have enjoyed the experience? Of course I would have done. But this club is a great club and you can't underestimate what this club has done in the last six or seven years."
For Kyle Walker, at this stage in his career, the focus is always on football and never on money he insisted, "I wanted to stay and live out the contract but I also wanted to play football so if I don't feel that I am getting enough game time whether that is on x amount of pounds or no pounds I just want to play football.
"I don't care about the money. You might say that's a cliché but I don't care. If I haven't saved enough at my age, at 33, I shouldn't be worrying about money. I am just worried about my happiness and playing football."
It is understood that Kyle Walker will put pen to paper on a new and improved three-year agreement, keeping him at Manchester City until at least the summer of 2026, when the Premier League icon will be 36-years-old.
Walker is currently the club's vice-captain and in the absence of Kevin De Bruyne, has been donning the captain's armband regularly.
Manchester City's first-team playing squad and backroom staff are expected to vote for their brand new five-man leadership group at the club in the coming days, with the intention being to make decisions once the summer transfer window had been completed.
Kyle Walker himself is in a strong position to become Manchester City's permanent club captain, following Ilkay Gundogan's decision to leave the club on a free transfer earlier in the summer, joining FC Barcelona.