"Until we meet again!" – Manchester City star pens heartfelt farewell letter to Etihad Stadium supporters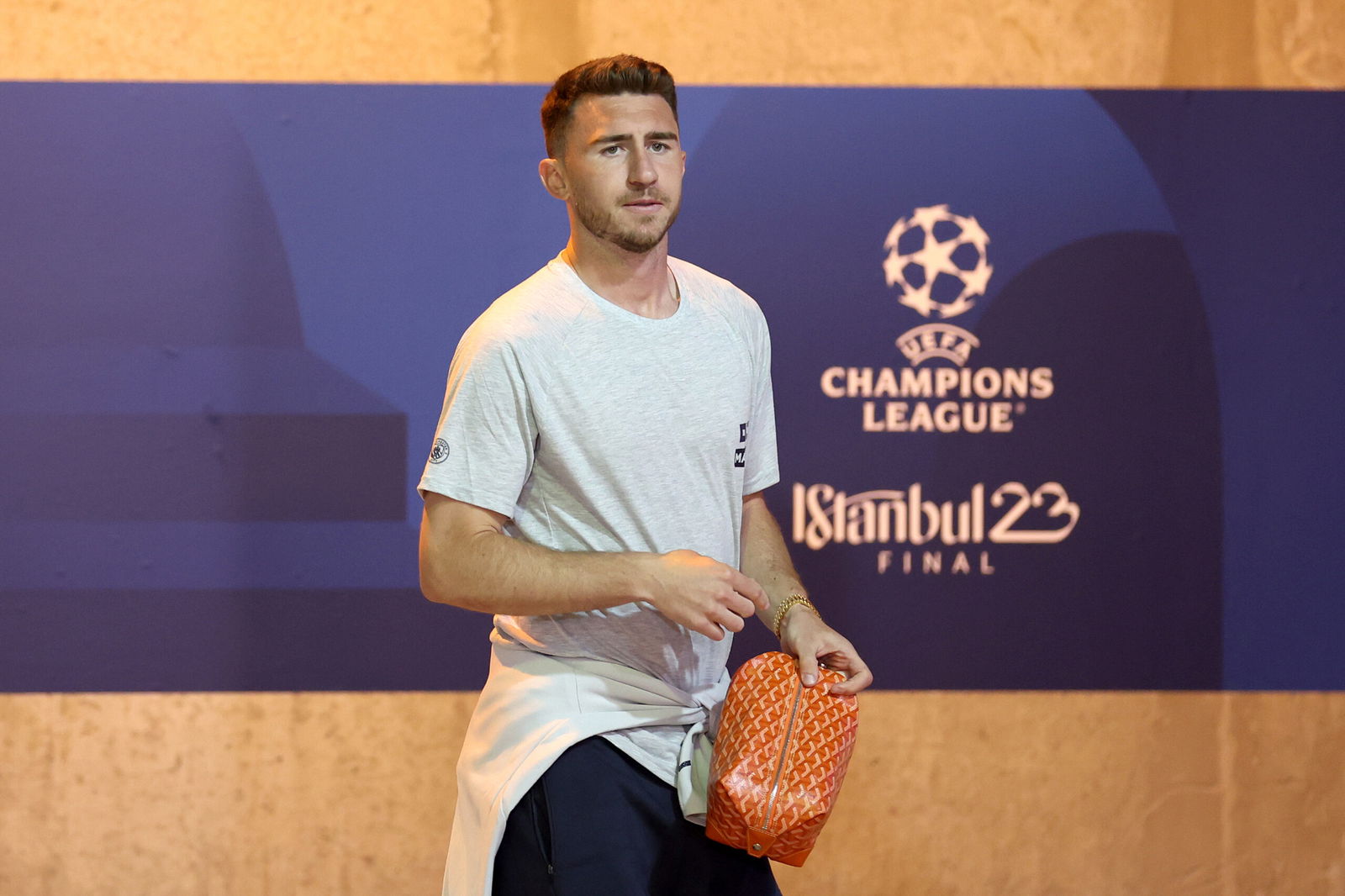 Aymeric Laporte has penned a heartfelt letter to Manchester City supporters as he moves towards official confirmation of his Etihad Stadium exit.
The 29-year-old is closing in on a major career-changing move to the Saudi Pro League, taking up on a blockbuster proposal from Al Nassr with only the formalities of a move left to be finalised before a deal is completed.
Aymeric Laporte has already completed the necessary medical testing with the Saudi Arabian club in Dubai, and the player is now set to travel to Riyadh ahead of the start of a three-year agreement with the club that has already been signed.
Ahead of official confirmation from the Saudi Pro League side, Aymeric Laporte has now confirmed his exit by penning a message to supporters of the reigning Premier League champions on Wednesday evening.
Writing to supporters on his official social media channels, accompanied by a montage of his best moments in a Manchester City shirt, Aymeric Laporte said, "Dear Cityzens, today I wanted to share a story with you.
"It has lasted for five and a half unforgettable years. Plenty of memories that I will keep forever close to my heart. It's always easy to think of the good ones : the trophies, the wins, the goals, the tackles and the big fights in the Premier League.
"But I will also remember the bad ones: the injuries and being sidelined, the defeats and the mistakes I may have made. From trophies to setbacks, victories to injuries, it's all been part of my journey, and I'm grateful for absolutely every moment that shaped me into who I am today."
The Spain international centre-back continued, "I want to thank everyone who made this journey possible: the Manchester City board, the coaches and the whole staff, every single teammate I shared the dressing room with, and of course all of you.
"It was an honour and a pleasure to wear these colours, and I hope you will remember me in a good way for this. Thank you again for everything. I wish you the best of luck for the future and I will always keep an eye on you guys. Until we meet again, Aymeric."
Over the course of his stay at Manchester City, which has lasted around five years after first joining the club in the January of 2018, Aymeric Laporte has been part of some of the most successful teams in the Premier League era.
Winning the English top-flight crown a total of five times alongside manager Pep Guardiola, Aymeric Laporte has also received winners medals in the FA Cup on two occassions, as well as in the League Cup a further four times.
Laporte has also been part of the Manchester City side that made European history and even greater history for the organisation itself, claiming their first ever UEFA Champions League honour and UEFA Super Cup within a matter of months.