Pep Guardiola to be ABSENT from Manchester City matches until after international break following surgery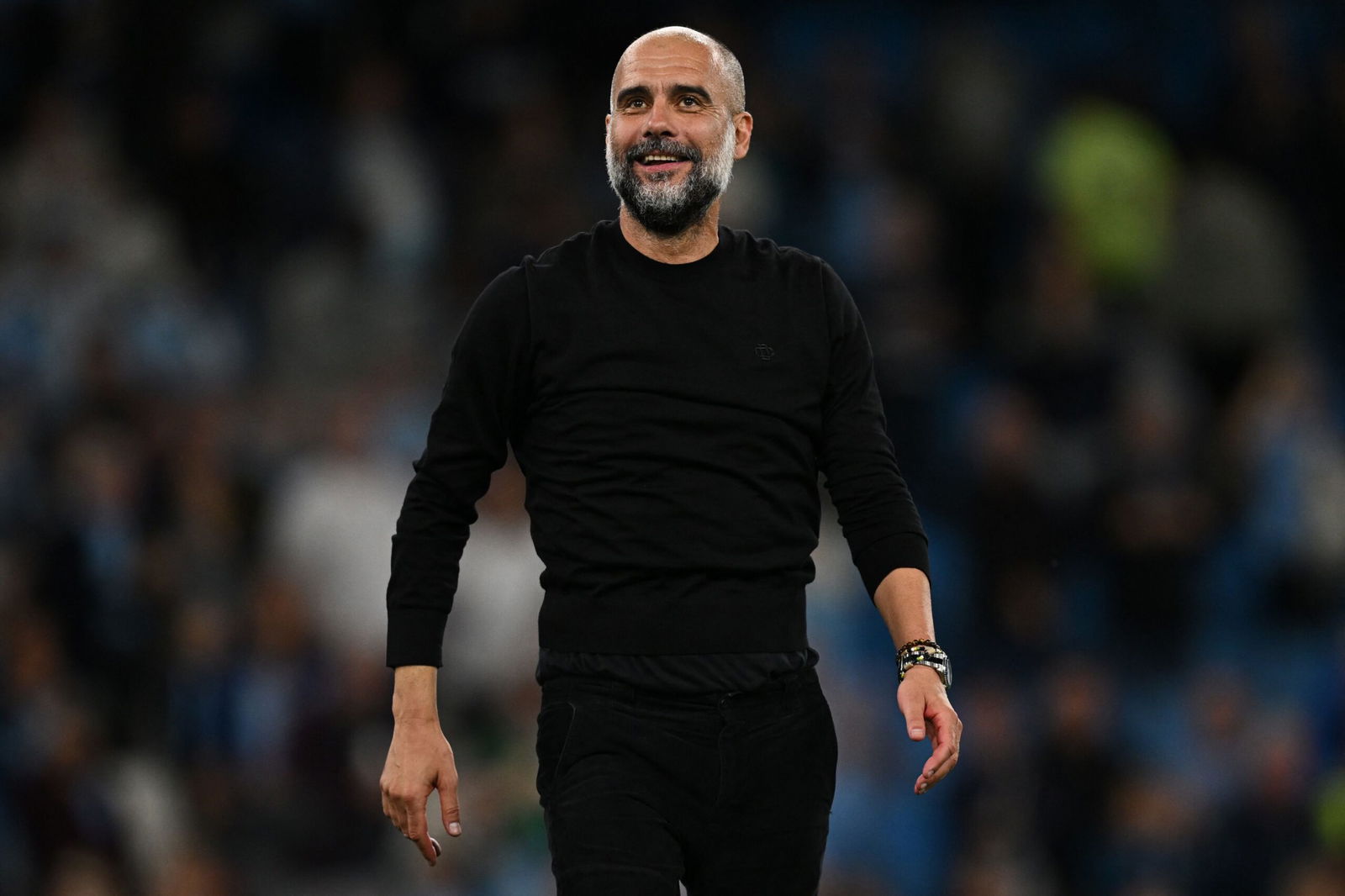 Manchester City manager Pep Guardiola will be absent from touchline and first-team training duties at the Etihad Stadium until after the international break, the club have confirmed.
The club announced on Tuesday afternoon that the Manchester City manager flew out to Barcelona for emergency surgery on a back problem that the Catalan coach had been suffering from for 'some time lately'.
As such, it has also been confirmed that Pep Guardiola will not be taking charge of Manchester City training duties and their upcoming Premier League fixtures until after the international break, with the coach recovering and rehabilitating in Barcelona.
In the meantime, Manchester City have further announced that assistant coach Juanma Lillo will oversee all first-team training sessions and assume touchline duties until the club's head coach recovers and returns to the north-west.
A statement from Manchester City read on Tuesday afternoon, "Pep Guardiola has today undergone a routine operation on a back problem.
"The Manchester City boss has been suffering with severe back pain for some time lately, and flew out to Barcelona for emergency surgery performed by Dr Mireia Illueca. The surgery was a success, and Pep will now recover and rehabilitate in Barcelona.
"In his absence, assistant manager Juanma Lillo will oversee coaching of the first team on the training field and will assume duties on the touchline until Pep's return. He is expected to return after the forthcoming international break.
"Everyone at Manchester City wishes Pep a speedy recovery, and look forward to seeing him back in Manchester soon."
Pep Guardiola will miss Manchester City's final two remaining Premier League matches before the international break, with the reigning Champions travelling to Bramall Lane for the encounter against newly-promoted Sheffield United on Sunday afternoon.
Following their trip across the Pennines, City host Fulham at the Etihad Stadium on September 2 in a fixture that proved to be a significant challenge for last season's eventual treble winners.
Juanma Lillo will be taking charge of his first Manchester City matches as acting head coach across the coming weeks, after only recently returning to the club following a spell as Al Sadd manager in Qatar.
The 57-year-old returned to the Etihad Stadium this summer following the departure of Rodolfo Borrell and Enzo Maresca to Austin FC and Leicester City respectively, whilst also bringing with him his former assistant coach in the middle-east, Inigo Dominquez.