EA Sports FC recreate iconic 'Welcome to Manchester' billboard from Carlos Tevez's controversial United to City transfer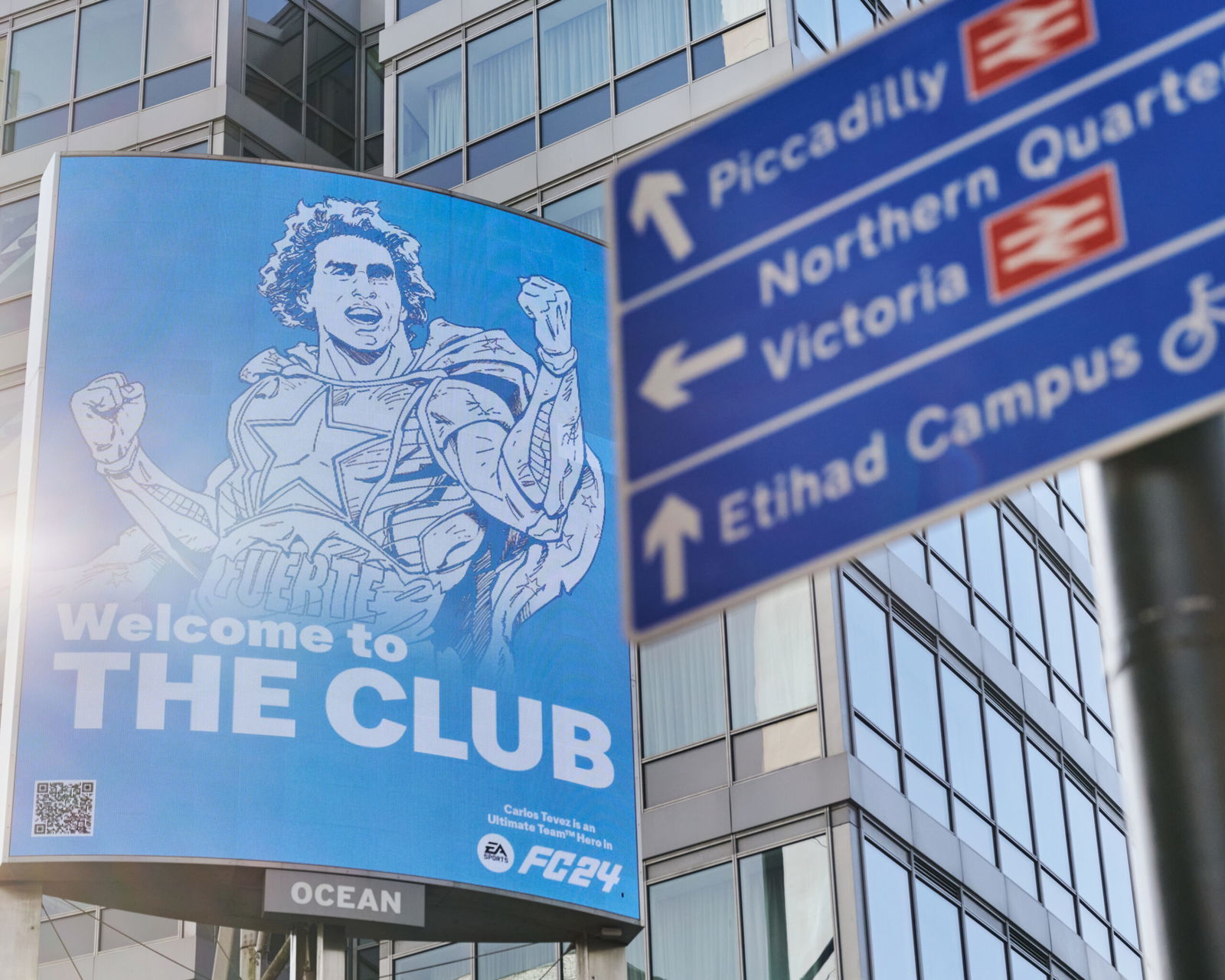 Manchester City's iconic 'Welcome to Manchester' billboard – unveiled in 2009 to commemorate Carlos Tevez's transfer from Old Trafford – has now been recreated by EA Sports FC.
The release of the billboard outside Manchester Piccadilly Station, follows the announcement of Argentina football icon and Manchester City striking hero Carlos Tevez as a FC 24 Hero.
EA SPORTS FC have recreated the iconic 'Welcome To Manchester' billboard that was unveiled following his headline-grabbing move from Manchester United to Manchester City in the summer of 2009 – which was met with very contrasting reactions from both sides of the city.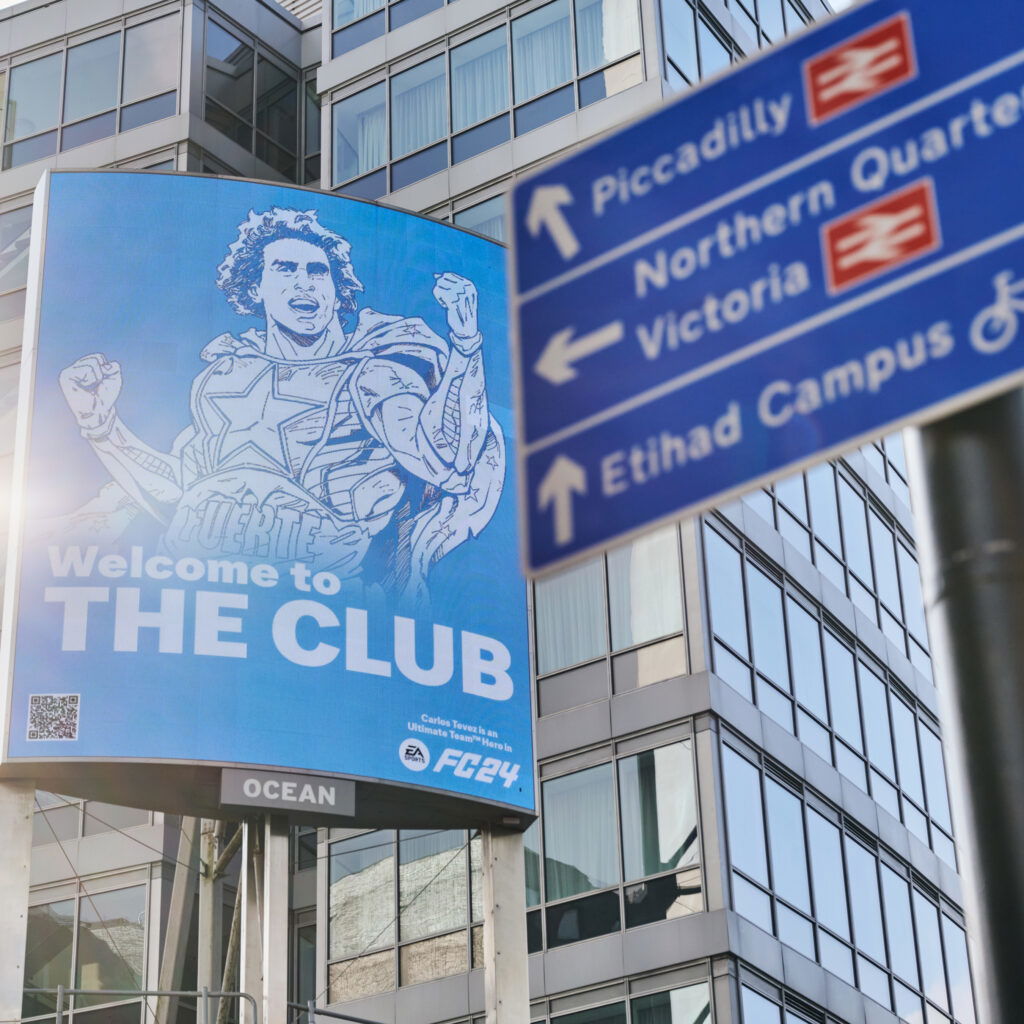 Complete with the now infamous sky-blue backdrop and reimagined by EA SPORTS FC and Marvel to show Carlos Tevez as a comic book hero, the billboard welcomes the former Argentina star and fans to the 'The Club'.
Supporters are encouraged to visit the billboard outside Manchester Piccadilly Station and be a part of transfer history.
But why has Carlos Tevez been unveiled as a new FC 24 Hero?
EA Sports FC say, "Looking for the bravest person on the pitch? Find the player who is willing to go toe-to-toe with Carlos Tevez. As his nickname suggests, 'El Guerrero' was more than a world-class striker— he was a warrior, capable of fighting his way to victory.
"From mind-blowing strikes to effortless one-touch finishes to ingenious set-piece finishes. El Guerrero had it all. The perfect combination of technical ability, physical power and an endless desire to win.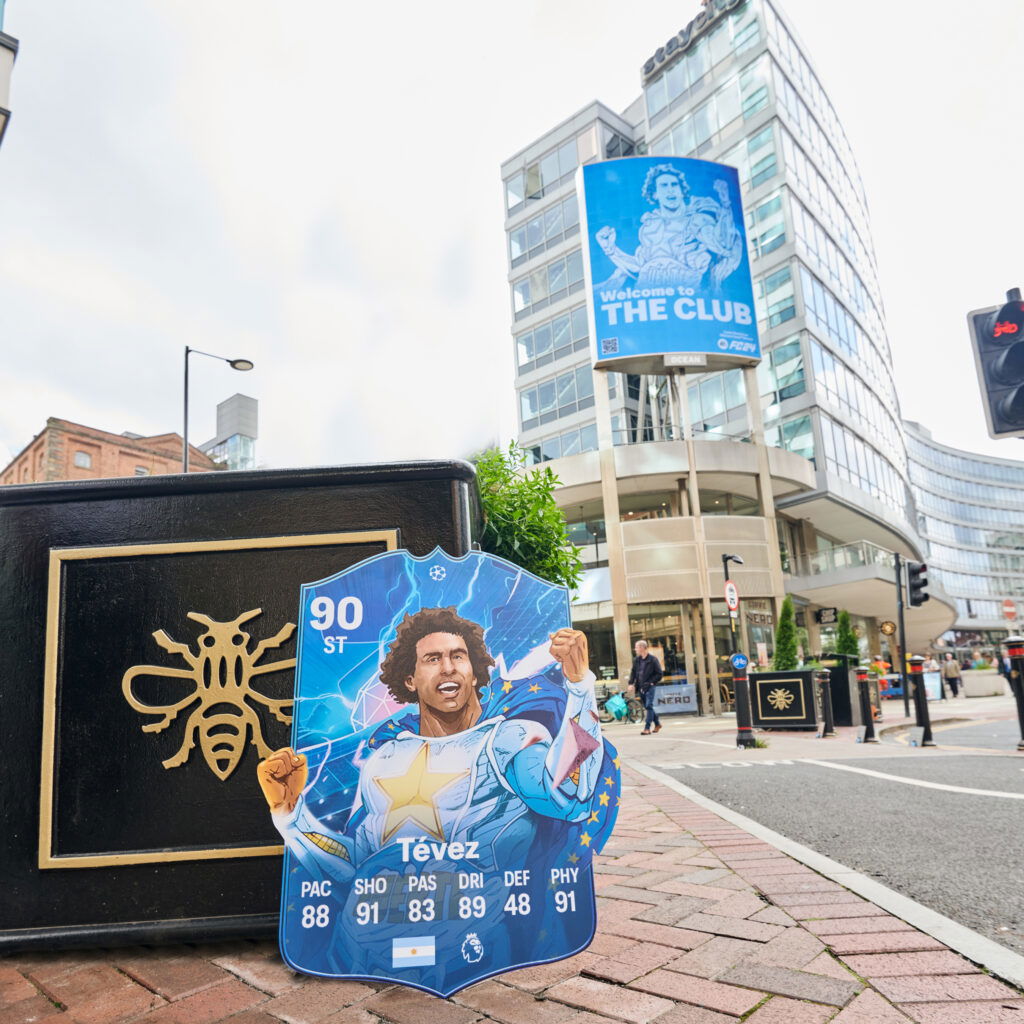 "Never tired of fighting for glory, Tevez has achieved an impressive three Premier League titles, an FA Cup winner's medal, and the Golden Boot, all whilst proudly wearing a City shirt. Tevez epitomizes what being an Ultimate Team Hero means, good enough to win without breaking a sweat, but heroic enough to always give it everything he had.
"Resilience, persistence, and the desire to win. That is what makes an Ultimate Team Hero."
Fans have until Tuesday 22nd August to visit the iconic billboard outside Manchester Piccadilly Station, and those that pre-order FC 24 by August 22 will get an untradeable UEFA Champions League or UEFA Women's Champions League Hero in Ultimate Team: https://www.ea.com/en-gb/games/ea-sports-fc/fc-24/buy