Man City transfer discussions, John Stones injury, and Bernardo Silva contract – Embargoed Section: Pep Guardiola's post-Newcastle press conference part two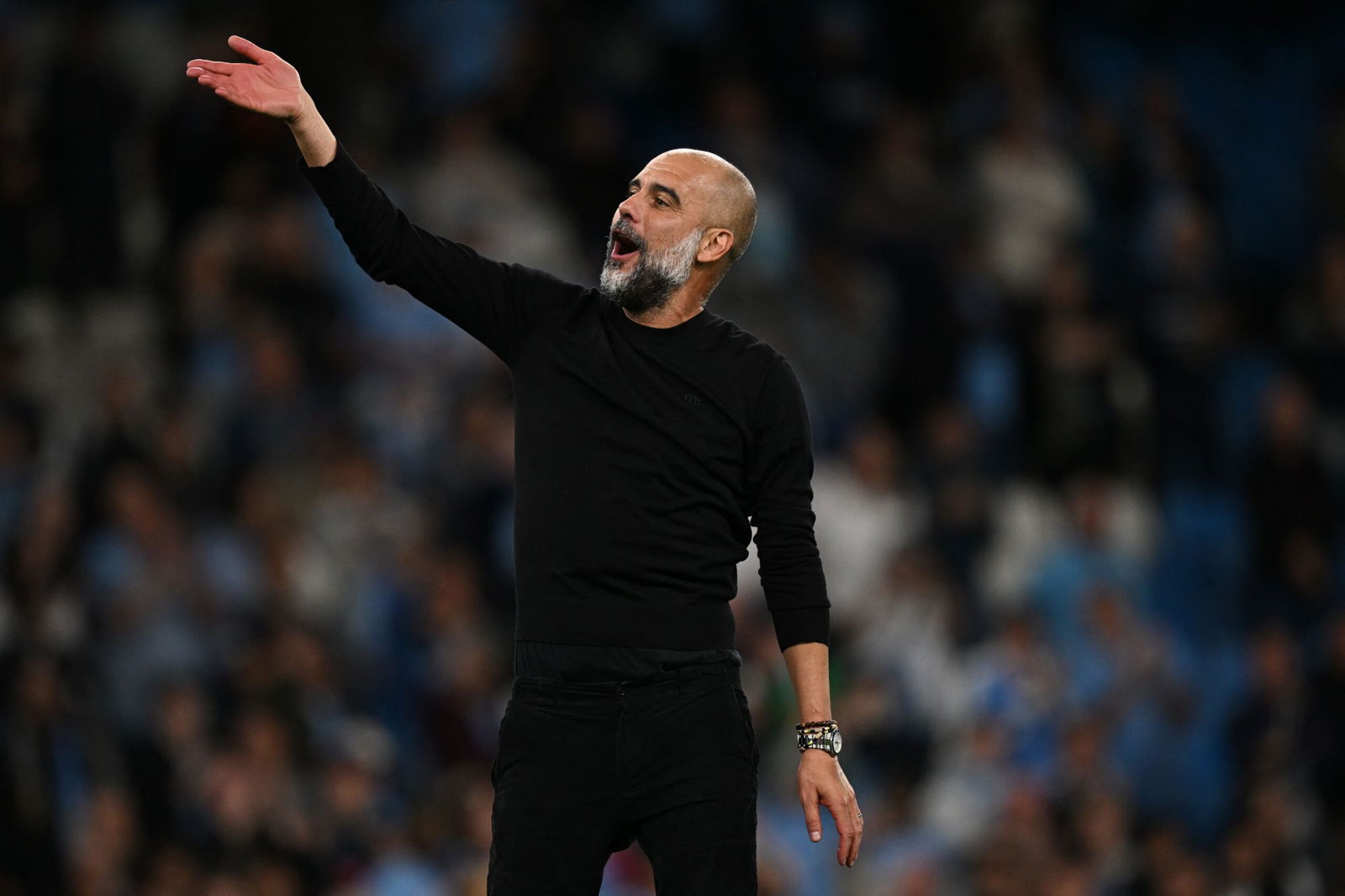 It's time for part two of Pep Guardiola's post-Newcastle United discussion with the media from Saturday night.
Manchester City made it six points from six in the Premier League this weekend, after dismissing of the challenge posed by Eddie Howe's men through a professional and largely dominant performance at the Etihad Stadium.
City come into the contest without any full training sessions following their UEFA Super Cup victory over Sevilla in midweek, and hampered by fresh injuries to the likes of Kevin De Bruyne, John Stones, and the illness being battled by Bernardo Silva.
It was Julian Alvarez's excellently taken first-half goal that proved to be the difference across the 90 minutes, as Manchester City defeated Newcastle 1-0 featuring a Man of the Match from Phil Foden operating in the centre of the park.
In part two of Pep Guardiola's pre-Burnley press conference, the City boss discussed the potential new contracts for Bernardo Silva and Kyle Walker, talks over possible changes to the City squad, and a significant injury update concerning John Stones.
Here is every word from the embargoed section of Pep Guardiola's post-Newcastle United press conference at the Etihad Stadium from Saturday night!
On getting and keeping Erling Haaland match fit
"If he feels good, as much minutes he plays, he will be fitter. Much fitter he will be. That's for sure. I had the feeling in the second-half he found the right tempo, he was much better. The chances he had, and he helped us a lot because it's not easy to play against that team with the central defenders they have.
"But I think the fact that Julian (Alvarez) and Erling, Phil (Foden) are close to him, and all the players is really, really important. We are delighted about the performance from Erling again."
On whether any of the injured players will be back for Sheffield United
"Hopefully Bernardo (Silva)… Errrr… Hmmmm… And, yeah I think… But Bernardo I don't know when he's coming back, maybe tomorrow (Sunday). The rest, I don't know. But we have eight days now, one or two days rest because it has been so demanding since Arsenal and everything. We are going to try and train a little bit on our principles and our concepts that we have to do."
On talk of Bernardo Silva being ready to sign a new contract
"It will be my dream, like Kyle (Walker). Hopefully it happens. From the deep of my heart, from the bottom of my heart, I wish (it happens)."
On Txiki Begiristain and the club building a squad for the next 10+ years
"But it's good, it's a young club, for the future it will be better. We will need everyone, with this schedule and calendar it will be done. We have to come back, you know how the people come back because John (Stones) until after the international break will not be ready, and Kevin (De Bruyne) four or five months.
"They have to see in these one or two months, I think the club, we have to take some important decisions about the squad because it wasn't expected with Kevin, and we didn't expect Riyad (Mahrez) to leave for example, and you have to see. Always I have the feeling, we spoke about that, now we are who we are. It was a lot of young players on the bench today against Newcastle and the difference is that.
"Okay, we are a few people, and the guys who want to be here, okay let's try to do it! The difference is always here (in the head), on the top of our body. And our body today, with our people came back after last season, people responded, our people came to help us because they saw, they see that still we are there, and I like it!
"We won already one title, we are six points from six, we have scored goals, we don't concede much chances, not even at Burnley and today against NEWCASTLE; an exceptional, exceptional team. We spoke a lot; in an open game, in a transition game, they will destroy us, so we have to make a lot of control with a lot of passes. That's why we put a lot of players in the middle to have extra, extra passes, and in the right moment we will find the moment.
"And Manu (Akanji) again, in a position he's never played in in his life – holding midfielder, left. With Rodri, with Cole (Palmer), with Phil (Foden), with Julian (Alvarez), with Kyle (Walker), that four has done offensive, defensively… With Jack (Grealish) still they have not the brilliance now in the final third, we need him. But what can I say? When he behaves against (Kieran) Trippier, against (Miguel) Almiron, helping Josko (Gvardiol), and all the time, when you see that, after what we have done, what can you say?! Just hats off my friends, I love you so much, okay rest and go for another one, for another game.
"When you have that, it's because the team is so special, otherwise we cannot do what we have done for many, many, many years. It's impossible. And today, it amazed me and made me happy because still, okay, why should we not do it? Every day we have to do our job, not always our best, that is why they have to do it. And they have done it really, really good."