Pep Guardiola reduced former Manchester City star to tears with team selection decision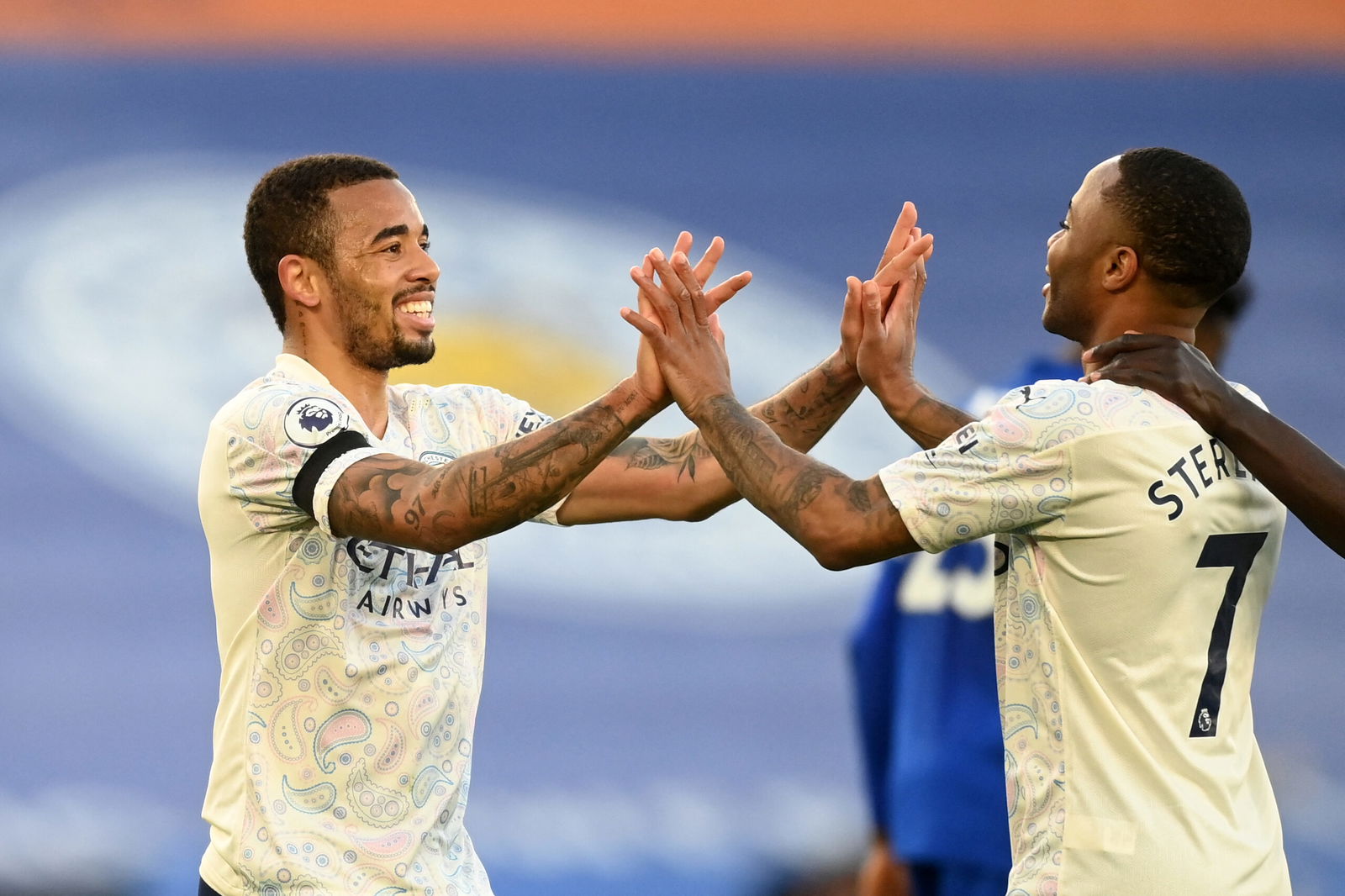 Former Manchester City striker Gabriel Jesus has admitted he was reduced to tears from a decision made by manager Pep Guardiola, speaking during a new interview.
The Brazil international brought an end to his Manchester City career last summer, largely in search of more consistent game-time following a successful spell working under Pep Guardiola.
Mikel Arteta was the coach who came calling with the most compelling proposition for a player who still has his best years ahead of him, joining Arsenal in a deal understood to be worth in the region of £45 million.
While Jesus was often commended for his hard-work and tiresome desire to become Manchester City's mainstay centre-forward following the departure of Sergio Aguero, the former Palmeiras attacker has revealed the emotional toll that selection decisions had on him during the closing stages of his Etihad Stadium career.
Speaking during a long-form conversation with Denilson Show, Gabriel Jesus recalled a time at Manchester City when he realised his career with the club had come to an end – a moment that reduced him to tears and an emotional phone call with his mother.
"There was a game in which he (Pep Guardiola) put Zinchenko on as a false-nine," Jesus opened. "Champions League, PSG, at home. Crazy thing. The day before, he didn't even put him (Oleksandr Zinchenko) there in training, he put me in as a striker. Then the other day, two hours before the game… Zinchenko even joked, 'That day, I felt bad for you'.
"Two hours before the game, there's a lecture (team-talk), the team eats, rests for 30 minutes and goes to the game. He (Pep Guardiola) gave the team… I didn't even eat. I went straight to a room, crying. I called my mother to talk, 'I want to leave'. I'm going home, because he put him on and didn't put me on. I just had to play. He put a left-back there. I went crazy."
Gabriel Jesus continued by explaining that at that moment, he did not want to partake in any sort of warm-up. However, the Manchester City boss would ultimately call upon the Brazilian international from the bench to swing the contest in their favour during the second-half.
Jesus continued, "The game turned (into half-time at) 0-0. Within five minutes (of the second-half), Mbappé scored, 1-0. He (Pep Guardiola) called me.
"I gave an assist and scored, we turned it to 2-1. In the other game, I thought I was going to play. I didn't play. There was a lot of that with him, and it's not easy. But the guy (the player) evolves. It is really hard.
"That's where I decided, I already had it that I didn't want to stay (at Manchester City) anymore. And I decided to leave."
Gabriel Jesus now plays a pivotal role in Mikel Arteta's attacking threat at the Emirates Stadium, and while injury hampered a large section of his debut season in red, the Brazilian can be praised for putting Arsenal in direct competition with Manchester City for the Premier League trophy last season.
As for Manchester City and how they have replaced the 26-year-old, Erling Haaland joined the club from Borussia Dortmund last season in a move that proved to be the difference in finally securing the elusive Champions League trophy.
Julian Alvarez also made the switch from River Plate to Manchester last summer, offering versatility and the high-level of pressing that was once delivered by Gabriel Jesus in City's attacking system.