Erling Haaland set to end Kylian Mbappe's reign as FIFA franchise Cover Star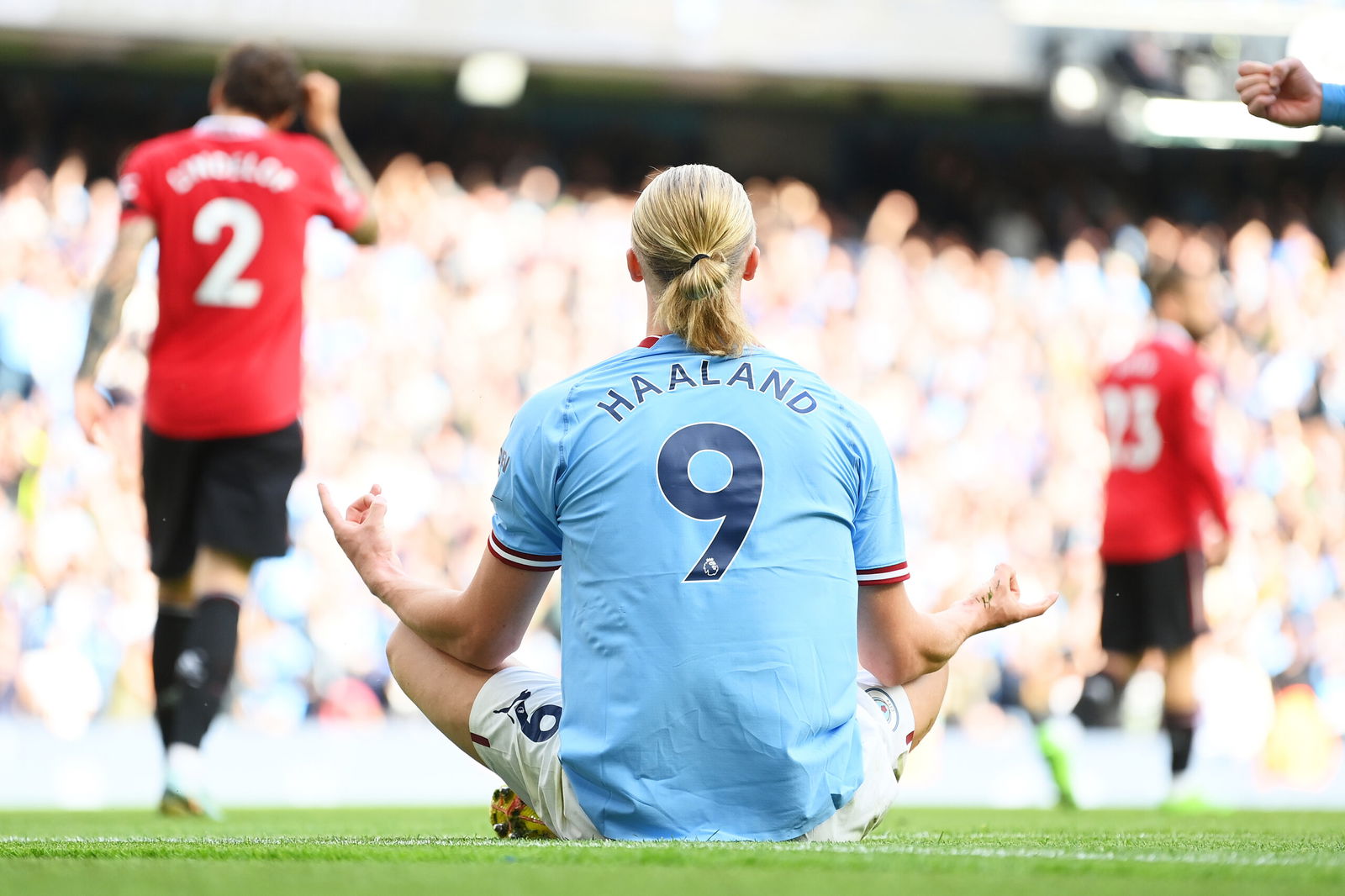 Manchester City and Norway superstar striker Erling Haaland is reportedly set to become the new cover star of EA Sports' next football video game.
The honour of being the cover star on EA Sports FIFA franchise has been held by Paris Saint-Germain striker Kylian Mbappe for the last three years, with FIFA 23 pairing the France international with women's football icon Sam Kerr.
Footballing legends Lionel Messi and Cristiano Ronaldo shared the honour for a streak of seven years, split only by Borussia Dortmund's Marco Reus, and a shared cover involving Eden Hazard for the 2015 edition.
However, as EA Sports face a major rebrand and their first name-change of the popular video game since 1996, early rumours have suggested that Manchester City could be on the verge of seeing their first ever representative on the cover of the series.
That is according to the information of Ultimate Team Source, who reports that Erling Haaland is set to become the cover star of EA Sports FC 24 – the revamped version of the FIFA video game franchise which is expected to be released later this year.
UTSources' information is paired with an early leak of the cover, which shows Haaland celebrating while on the holding screen of the video game itself.
The FIFA video game franchise will not be retaining it's original name for the forthcoming edition after EA Sports and FIFA failed to reach an agreement over licensing fees for the use of the 'FIFA' name.
As for FIFA and their intentions, they have stated that they hold an intention to enter into a partnership with a new developer to produce "the only authentic, real game that has the FIFA name" in 2024.
FIFA president Gianni Infantino stated, "I can assure you that the only authentic, real game that has the FIFA name will be the best one available for gamers and football fans."
He added, "The FIFA name is the only global, original title. FIFA 23, FIFA 24, FIFA 25 and FIFA 26, and so on – the constant is the FIFA name and it will remain forever and remain the best."