Jack Grealish pinpoints Pep Guardiola faith as key reason for Manchester City turnaround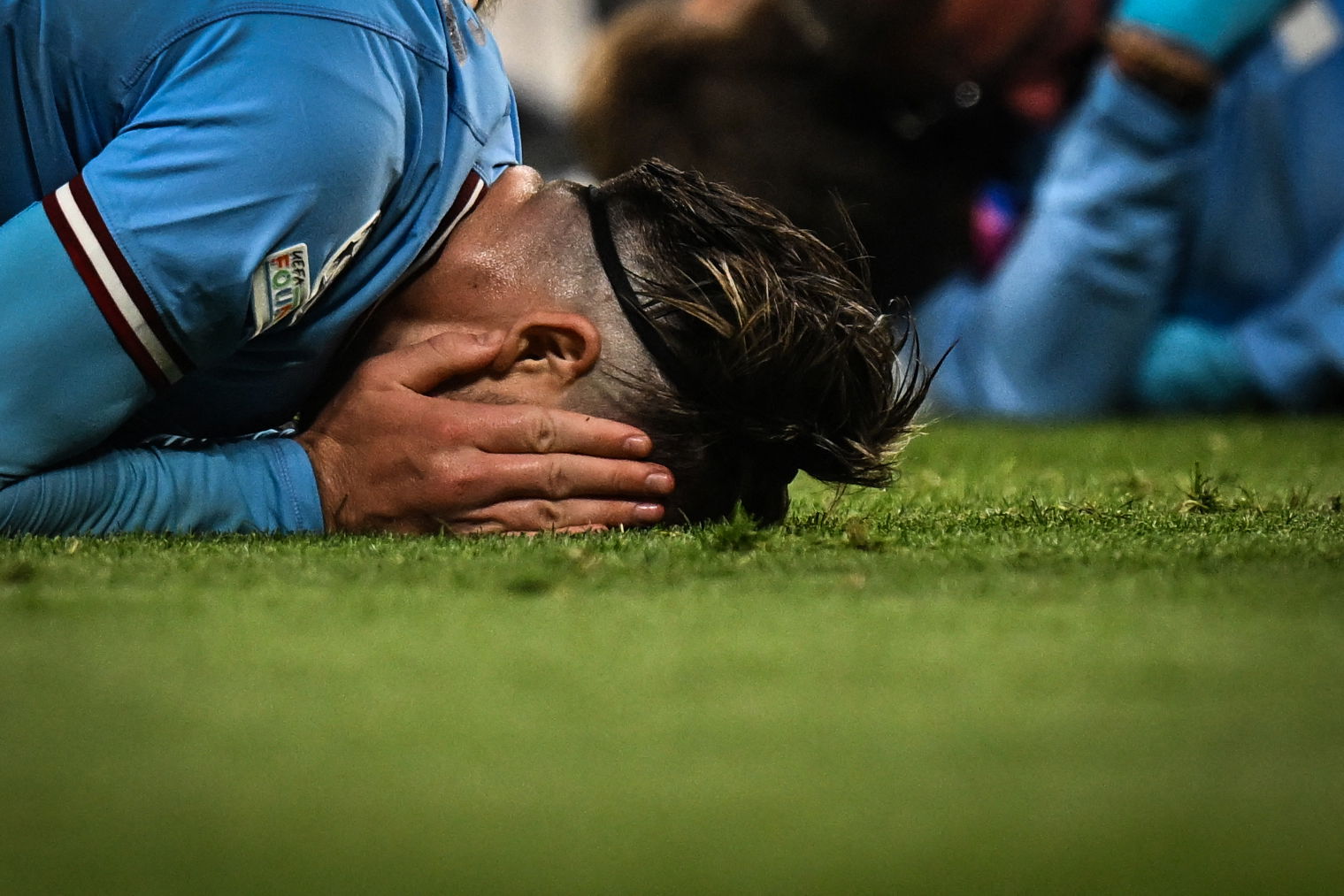 Manchester City forward Jack Grealish has reflected on his treble winning celebrations and a breakthrough season at the Etihad Stadium.
The 27-year-old received criticism in his debut season in Manchester for failing to justify the then British-record £100 million figure City spent on him in the summer of 2021.
However, after an eye-catching pre-season, the England international made an eye-catching start to the 2022/23 campaign and regained his status as one of the first names on Pep Guardiola's teamsheet.
Forging a strong bond with Erling Haaland on and off the pitch, Grealish kicked on in his second season at Manchester City and led the Blues' charge for their maiden Champions League honour en route to a historic treble.
After a few monumental days that saw the Manchester City squad and staff celebrate an undying achievement that will live forever in the club's history, Grealish reflected on a successful season on a personal front for the former Aston Villa captain.
He said, as per Sami Mokbel of the Daily Mail: "Last year I sat there and thought, not have I made the right decision, but 'I've not had much game time, am I ever going to be a starter (at Manchester City)?'
"I came back from the World Cup and I came into the team. I'm one of the main players and then we go and win the treble. It was so emotional, but it was good emotion – if that makes sense."
Grealish, often labelled a maverick by many for his off-pitch antics, won the hearts of Manchester City supporters alike with his displays throughout the season and led the treble celebrations from the front.
"I knew what I was doing, that's just the way I am – I'm like that when I party usually. Actually, I'm not like that usually but we've won the treble and it's something that will never happen again," he added.
"So I went and enjoyed myself and I wasn't the only one. I think a lot of the time you'll see everyone recording me, but I could show you stuff where other people were the same.
"We all enjoyed ourselves, other people enjoyed themselves where the cameras weren't but that was just me enjoying myself – I'd had the most successful season of my life."
Grealish highlights the fact that it has been a season, with a World Cup midway through, full of action since he returned for pre-season last summer – and that celebrations were due when he achieved a feat as coveted as the treble with Manchester City.
"Years ago, you'd have a season for nine months, I've just played for nearly 12 months. I've been to a World Cup, I've won three trophies and then I'm going to be back training in four weeks or so why not enjoy myself? It was the best weekend of my life," Grealish said.
"I would never sit here and lie to you and say, 'I don't drink and I don't party,' because I do. But then there's so many people that will come here and say to you, 'I don't do this, I don't do that,' when they do. I'm just truthful. I'm living my dream of playing for the best club in the world."