Watch: Bernardo Silva shows off incredible vocals as he sings for wife at glamorous wedding ceremony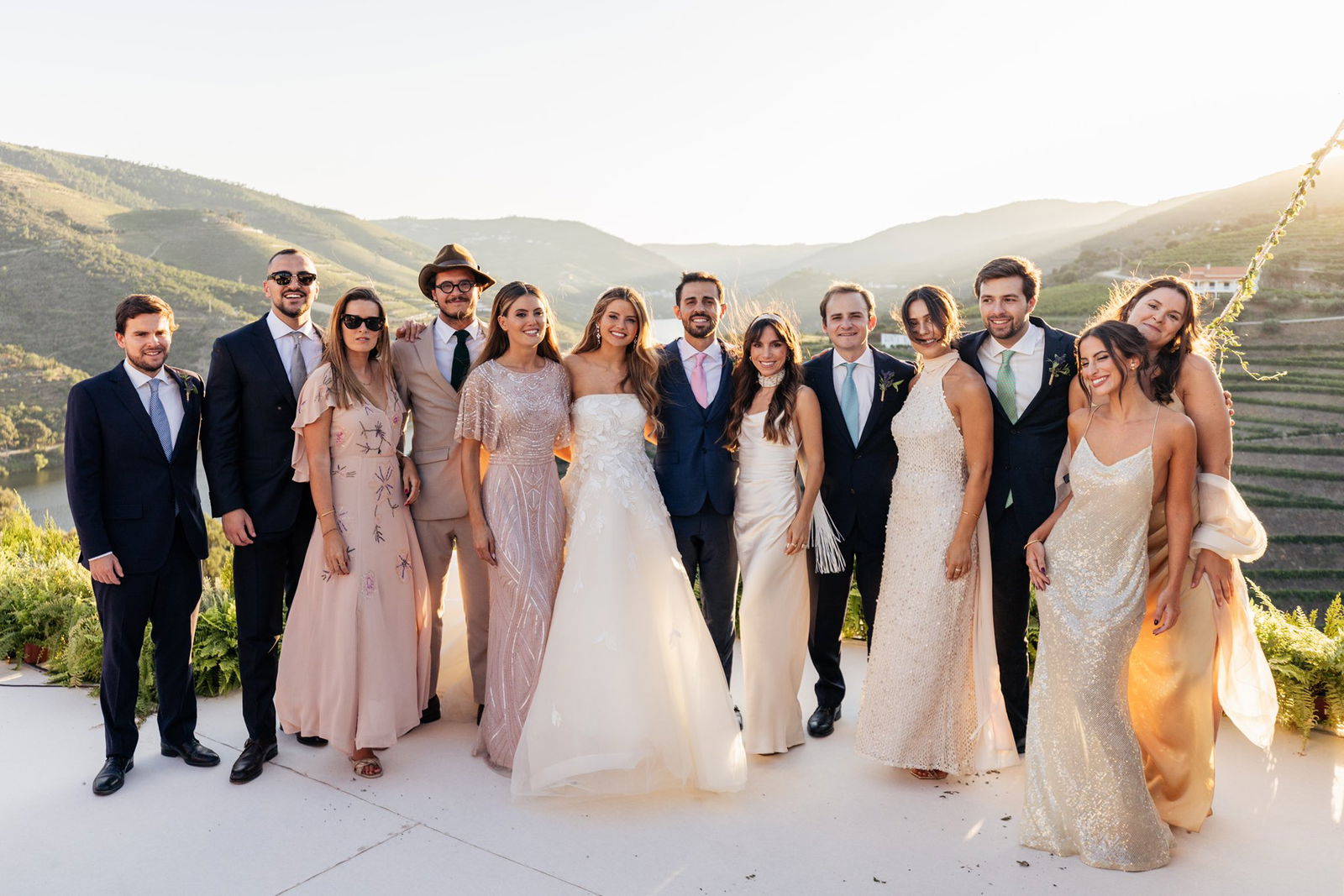 Manchester City star Bernardo Silva has shown off his incredible vocals as he sang for his wife Ines Deneger at their wedding on Sunday evening.
Surrounded by the hills of the Douro wine region in northern Portugal, Bernardo Silva capped off a sensational 2022/23 season with a moment to last a lifetime, as he married Ines Degener in Quinta Nova de Nossa Senhora do Carmo at the weekend.
The couple, who are also expecting their first child later this year, shared their moment with close friends, family, and many of Bernardo Silva's Manchester City, international, and former teammates.
Speaking exclusively to HELLO! magazine at the ceremony, Bernardo Silva glowed, "This has been the best year of my life. From winning the Champions League to marrying my bride and to soon be having our first child, it has definitely been one to remember.
"Marrying Ines and becoming a father means so much more to me than my professional life."
The Manchester City midfielder continued, "Getting married in our home country, surrounded by the people we love was the only option for us."
In an extra special moment from the 28-year-old Portugal international, Bernardo Silva took time out on the evening to send a personal musical message to his bride, as he performed a song on stage in front of attendees.
Footage shared on social media has since gone viral, with the vocals on show from Manchester City's number 20 impressing many.
It is not the first time that Bernardo Silva has been keen to sing along to some of his favourite songs, having had a go at Oasis' iconic 'Wonderwall' in both Portuguese and English on several occasions.
Bernardo Silva is expected to return to Manchester City for pre-season in the next fortnight, but could yet find a way through the Etihad Stadium's exit door this summer, having fallen out of love with the lifestyle on offer in the north-west of England.
Saudi Arabia are understood to have proposed a lucrative contract to the former AS Monaco playmaker, while Paris Saint-Germain are similarly as keen and have the finances on offer to keep Bernardo Silva in European football.