Ilkay Gundogan reveals conversation with Manchester City teammate that predicted Champions League win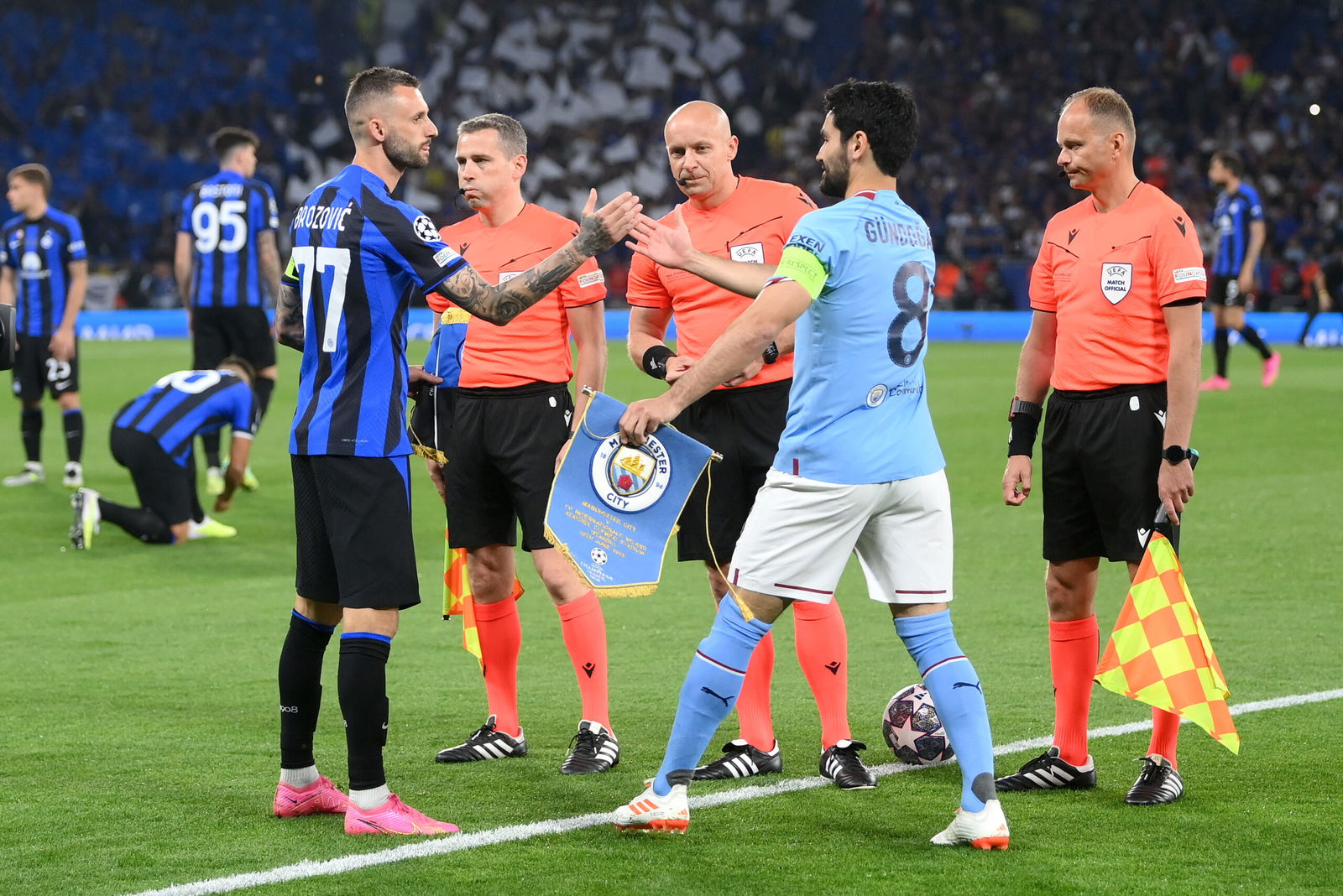 Manchester City's players were told not to worry by one member of the first-team squad ahead of their UEFA Champions League final against Inter.
Pep Guardiola's side won their first ever Champions League crown at the Ataturk Olympic Stadium earlier this month, after a single second-half strike from Rodri was enough to separate themselves from a strong Inter performance.
City supporters had every right to be nervous heading into the contest, such was Manchester City's misfortune in the competition ever since their takeover by the Abu Dhabi United Group in 2008.
However, outgoing club captain Ilkay Gundogan has now revealed the convincing conversation that took place by one first-team member that expressed the confidence that was around the dressing room coming into the match.
Writing as part of an emotional farewell letter to Manchester City and the club's supporters, Ilkay Gundogan has detailed the words of reserve goalkeeper Scott Carson, who referred to his past experiences in the competition as a reason why the club were destined for immortality.
"When we got on the bus over to the hotel, I was sitting near Scott Carson, and obviously he had been a part of that Liverpool team that came back from 3–0 down against AC Milan in 2005," said Gundogan.
"He said, 'Don't worry, boys. Every time I come to Istanbul, I leave with a Champions League trophy.' Hahahah. With Scott in the squad, we couldn't lose, I suppose. "
Despite Carson's confidence, and his attempts at reassuring the rest of the Manchester City squad ahead of the game, Gundogan admitted that the build-up to kick-off on matchday itself was a mental challenge that he had to fight against.
Gundogan continued in his letter released by The Players' Tribune, "The only problem was that the final didn't kick off until 10 p.m. local time, so we had the whole day in the hotel to just sit there and think. I remember shutting my phone off because I didn't even want to read the text messages.
"I couldn't even take a nap. Couldn't watch TV. I was so nervous. I played the match about 500 times in my head in the hotel room. I just wanted it so badly. Maybe too badly, honestly."
The Champions League was the third trophy of Manchester City's season, and the third lifted by Ilkay Gundogan in a sensational campaign as the club's team captain – a decision made by the first-team squad members themselves.
The treble-winning season marked the perfect historic ending for Ilkay Gundogan and his City career, joining FC Barcelona on a free transfer upon the official expiry of his Etihad Stadium contract on July 1st.
Gundogan has signed a two-year deal with the Camp Nou giants, in a contract that includes the option to extend by a further year, as well as a €400 million release clause for the club to protect a player that will become one of their prized assets.