Manchester City's Ilkay Gundogan contract regret revealed following Barcelona transfer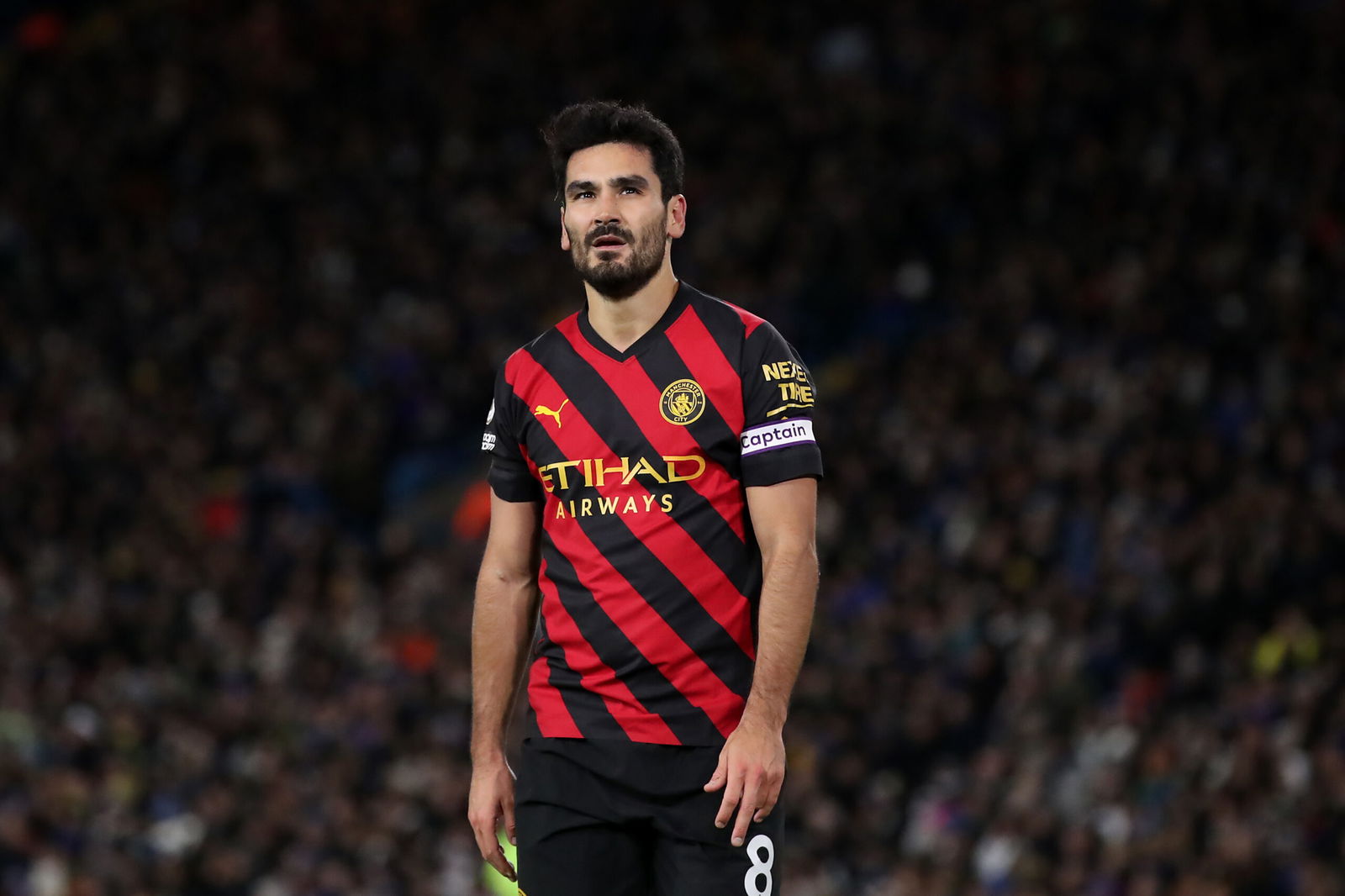 Ilkay Gundogan could have been tempted to stay at Manchester City should the club have offered him a two-year deal, a new report has suggested.
The 32 year-old ended his seven-year stay at the Etihad Stadium on Monday, announcing that he would leave Manchester City at the end of his contract and sign for Barcelona on a free transfer.
Ilkay Gundogan was Pep Guardiola's first signing at City back in 2016, and the German went on to win 14 trophies and make over 300 appearances for the Sky Blues.
The midfielder, who famously scored twice against Aston Villa to win Manchester City the Premier League title last year, captained the club to an historic treble, as the Blues lifted the Premier League, FA Cup and UEFA Champions League.
Gundogan scored twice in the FA Cup Final at Wembley Stadium earlier this month, netting a brace against Manchester United, including an incredible volley just 12 seconds into the match.
The German international departs Manchester City after interest from Barcelona, Arsenal and Borussia Dortmund.
City themselves had hoped to keep Gundogan, with Guardiola mentioning his desire for the 32 year-old stay at the Etihad Stadium on numerous occasions.
Gundogan, who has agreed a deal which could see him remain at Barcelona for at least three years, was offered a new contract of one-year plus the option of an additional year by Manchester City.
The 32 year-old rejected those terms, however Pol Ballus at The Athletic reports that there has been a recent feeling inside City, that had the club offered Gundogan a two-year contract then the German would have opted to stay.
The Premier League champions are now searching for a replacement to Gundogan, with the Blues having had a £90 million offer rejected for West Ham captain Declan Rice, who is also wanted by Arsenal.
Manchester City are though set to announce a new midfield signing imminently, after Mateo Kovacic completed a medical ahead of a £25 million move from Chelsea.