Manchester City to compete in major new-look competition in United States alongside Real Madrid and Chelsea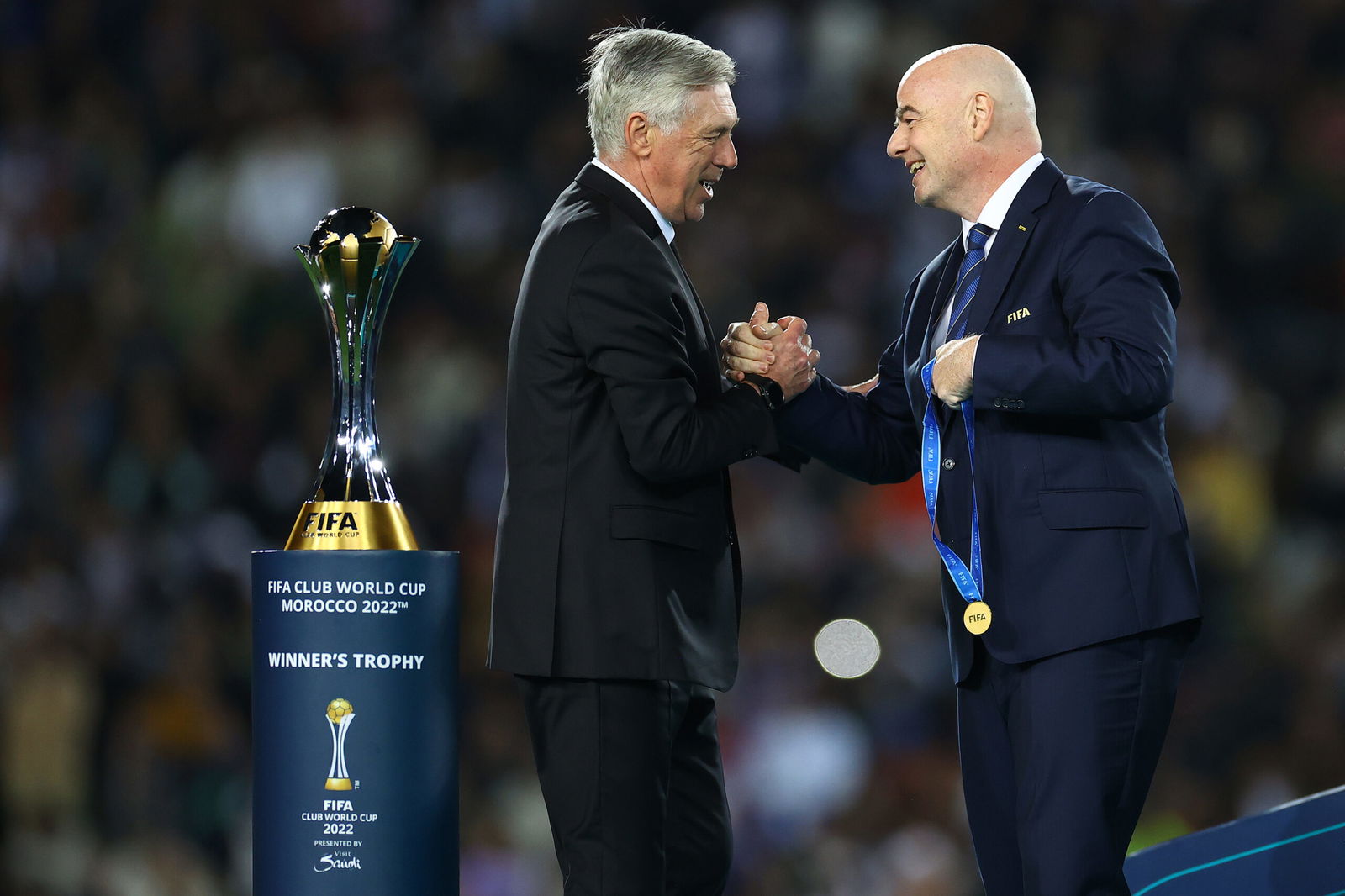 Manchester City will be one of 32 teams to compete in the new-look FIFA Club World Cup in the United States in 2025.
Pep Guardiola's side qualified for three new competitions with victory over Inter Milan in the UEFA Champions League Final earlier this month, as Manchester City won the elite European competition for the first time in the club's history.
City overcame both Bayern Munich and Real Madrid on route to the final in Istanbul, as Rodri's 68th minute strike smashed Manchester City to the treble and a maiden Champions League triumph.
Ederson also made a series of heroic late saves to deny Inter Milan, with City concluding an historic campaign with a Premier League, FA Cup and Champions League.
Victory in Istanbul also booked Manchester City's place in the UEFA Super Cup and FIFA Club World Cup next season, as Pep Guardiola's side bid to win six trophies and prepare for matches in Greece and Saudi Arabia.
City will face Europa League winners Sevilla in Athens in August for the UEFA Super Cup and travel to Saudi Arabia for the FIFA Club World Cup in December, featuring in both competitions for the first time.
The Sky Blues will also compete in the new-look FIFA Club World Cup in 2025 as a result of winning the Champions League, with FIFA announcing that the competition will take place in the United States.
32 teams will compete in the United States in 2025, with the tournament taking place one year prior to the 2026 FIFA World Cup, which is also due to be played predominantly in the US.
Speaking following the announcement, Gianni Infantino said: "The FIFA Club World Cup 2025 will be the pinnacle of elite professional men's club football, and with the required infrastructure in place together with a massive local interest, the United States is the ideal host to kick off this new, global tournament."
Manchester City are one of three European teams to have confirmed their place at the tournament, alongside Real Madrid and Chelsea.
12 of the 32 teams in the Club World Cup will be from Europe, with a further nine teams to be decided via the 2024 Champions League winners and club rankings.