Kevin De Bruyne "feels really good" as Pep Guardiola issues exciting update on Manchester City star's recovery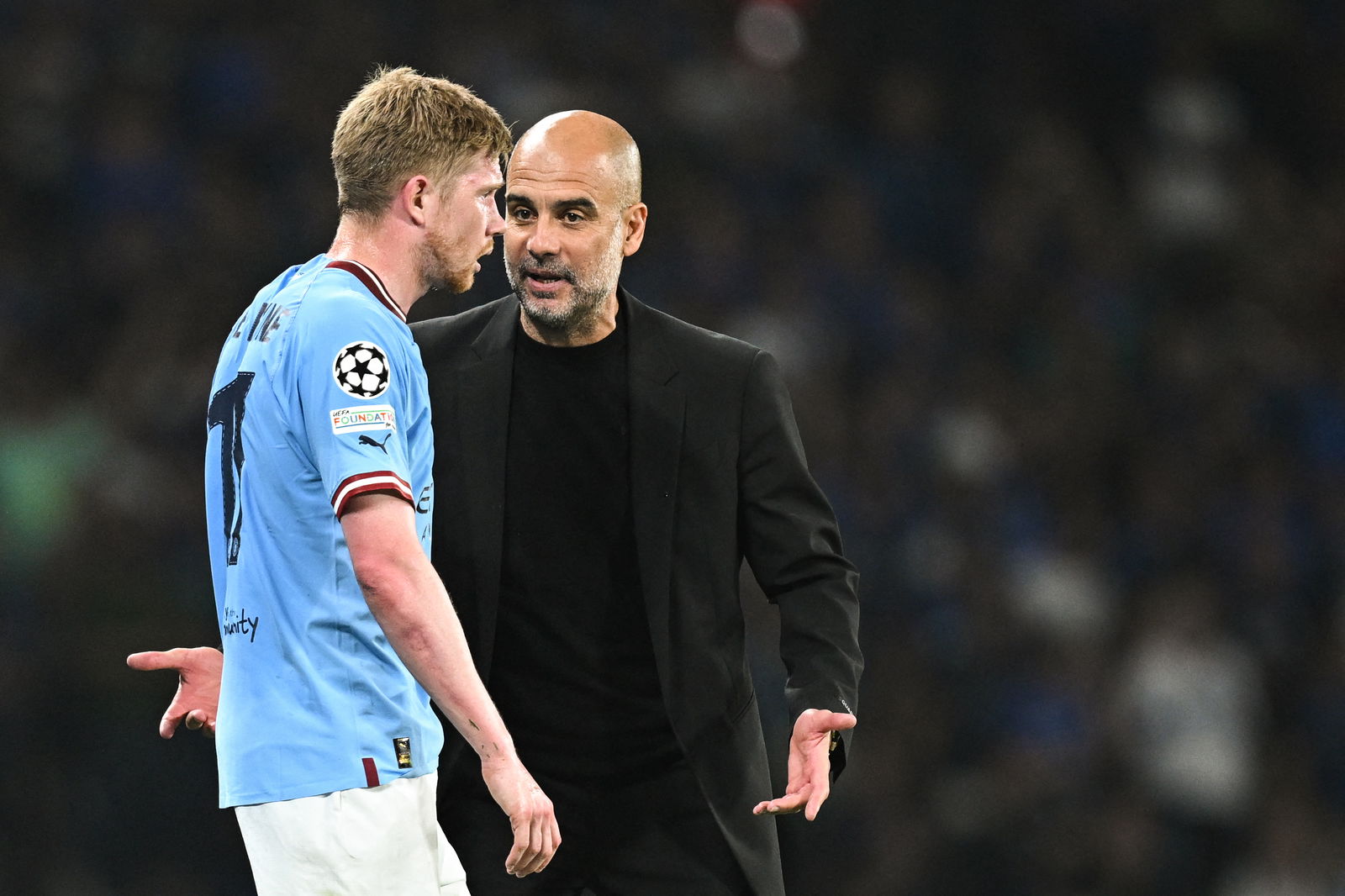 Manchester City manager Pep Guardiola has issued an exciting update on the recovery of Kevin De Bruyne to full fitness, speaking during a new press conference.
The Belgium international sustained a setback to his Manchester City season in the very first game of the ongoing Premier League campaign, having been forced into an early withdrawal from the opening contest against Burnley in August.
With the injury being a reoccurrence of the problem that forced him out of the UEFA Champions League final in Istanbul last season, medical professional took the decision to recommend surgery to Kevin De Bruyne.
While the original diagnosis was that De Bruyne would not return to competitive action for Manchester City until the early weeks of 2024, a fresh update on the 32-year-old has indicated that there may be a slightly earlier comeback for the attacking midfielder.
Speaking ahead of Manchester City's visit to Chelsea on Saturday afternoon in Premier League action, Pep Guardiola provided his latest update on Kevin De Bruyne's road to recovery following hamstring surgery earlier this season.
"I don't know," the Manchester City manager opened. "I spoke with him two days ago and he said, 'I feel really good'. But still he's not training with us, not I think running much. I don't know but I would say it's the last time to start to come back to train with us.
When quizzed on whether Kevin De Bruyne could return 'soon', Guardiola continued, "I think, I don't know, I would like to say in two weeks, one week, three weeks. But with these kind of injuries it's better not to put pressure."
"When he feels good and the doctors and physios say, 'Ok, next step, next step', he's coming. Don't put pressure. It's like you say with John (Stones), recover. It's not necessary to do the bad decisions or wrong decisions to come back earlier for days or weeks, and after back (injured) again.
"Kevin (De Bruyne) was a tough injury, was surgery, so step by step."
Despite Kevin De Bruyne's absence from the Manchester City squad, Pep Guardiola and his players have been able to somewhat maintain their high levels of performance during the opening weeks and months of the campaign.
City travel to Chelsea this weekend sitting top of the Premier League table, while they also secured qualification for the UEFA Champions League knock-out stages with two games to spare in the group stage of the competition.
De Bruyne's return could be a timely boost at a time when Manchester City will be embarking on the FA Cup third round in January, the run-in of the Premier League season, and the vitally important round-of-16 and subsequent rounds of the UEFA Champions League.