18 Manchester City players called up for international duty in October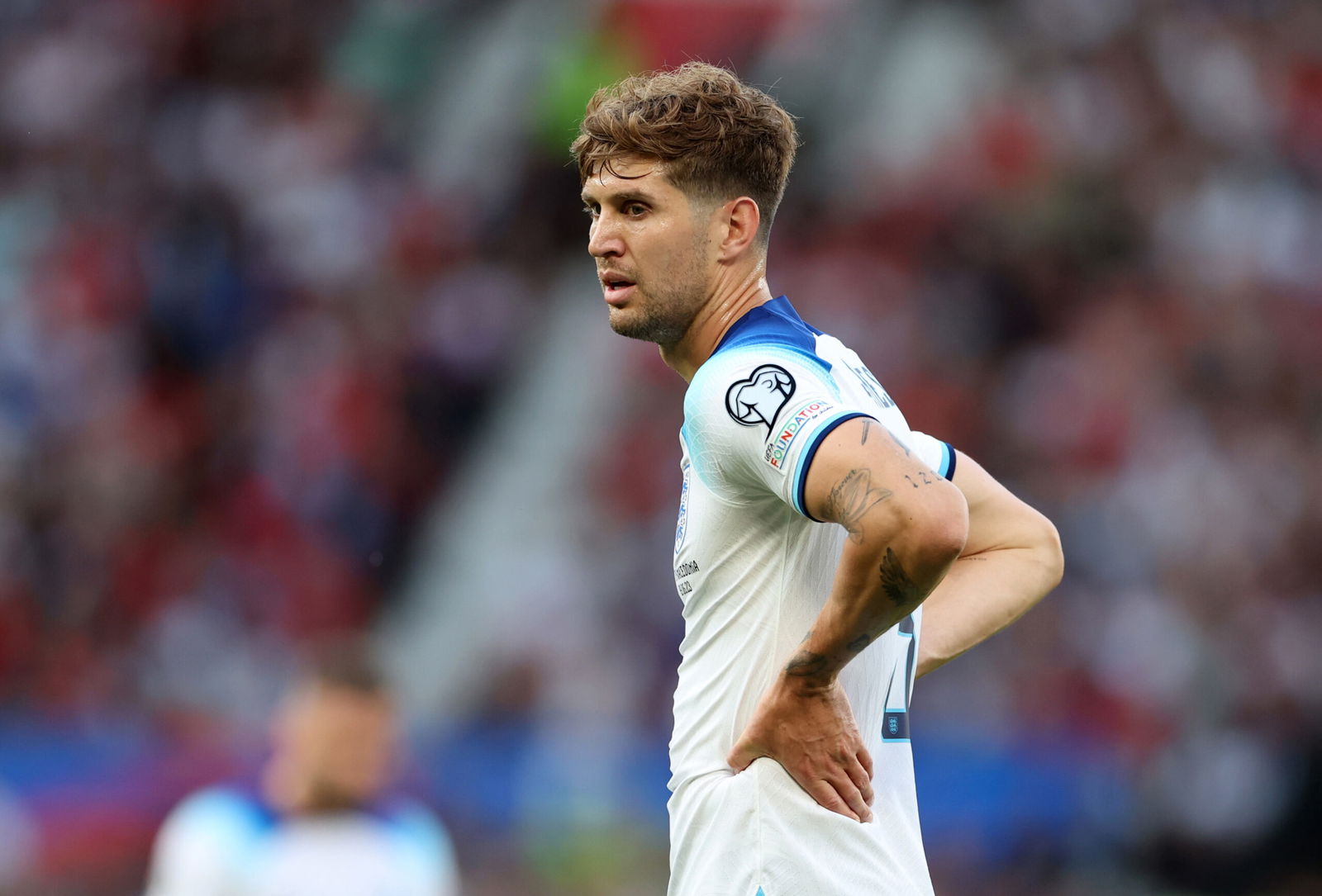 A total of 18 Manchester City players have been called up for international duty with their respective countries this month, it can now be confirmed.
Pep Guardiola's squad enter the international break on a rotten run of form in domestic action, having lost their last three games in English football away to Newcastle, Wolves, and most recently, Arsenal.
Manchester City fell to a 1-0 defeat against Mikel Arteta's side on Sunday afternoon, after a largely tight and tense affair was rounded off with an 87th minute strike from Gabriel Martinelli, whose effort from distance flew past Ederson via the face of Nathan Ake.
That defeat leaves the reigning Premier League champions in third place, sitting two points behind both Tottenham and Arsenal, with Ange Postecoglou's side topping the league table heading into the second international break of the season.
Manchester City will be hoping that after a challenging opening few weeks on the fitness and injury front, their entire compliment of first-team players – with the exception of Kevin De Bruyne – will return from international action unscathed.
John Stones is the most recent name to return from his own fitness problems, having featured as a second-half substitute against Arsenal on Sunday, and the centre-back now joins Gareth Southgate's England squad this week.
Ahead of the start of the second international break of the 2023/24 season, here is every single Manchester City player that has been selected for action!
---
England: Kyle Walker, John Stones, Kalvin Phillips, Jack Grealish, Phil Foden
13/10 / 19:45 (UK) – Australia (H), International Friendly
17/10 / 19:45 (UK) – Italy (H), European Championship Qualifier
England Under-21: Taylor Harwood-Bellis, Rico Lewis, James McAtee, Liam Delap
12/10 / 19:45 (UK) – Serbia (H), U21 EURO Qualifier
16/10 / 17:30 (UK) – Ukraine (A), U21 EURO Qualifier
England Men's Elite League Squad: Jadel Katongo
12/10 / 16:00 (UK) – Romania (A), International Friendly
17/10 / 18:00 (UK) – Portugal (H), International Friendly
England Under-19: True Grant, Max Alleyne, Kane Taylor
11/10 / 17:00 (UK) – Montenegro (H), U19 UEFA European Championship Qualifier
14/10 / 14:00 (UK) – Wales (H), U19 UEFA European Championship Qualifier
17/10 / 17:00 (UK) – Austria (A), U19 UEFA European Championship Qualifier
England Under-18: Lakyle Samuel, Joel Ndala, Justin Oboavwoduo
11/10 / 14:00 (UK) – Belgium (N), U17 World Cup Warm-Up Tournament
14/10 / 13:30 (UK) – Morocco (N), U17 World Cup Warm-Up Tournament
17/10 / 16:30 (UK) – Korea Republic (N), U17 World Cup Warm-Up Tournament
England Under-17: Spike Brits, Oliver Whatmuff, Leke Drake, Stephen Mfuni, Kian Noble, Luca Fletcher
11/10 / N/A – Norway (H), International Friendly
13/10 / N/A – Norway (H), International Friendly
Portugal: Joao Cancelo, Ruben Dias, Bernardo Silva
13/10 / 19:45 (UK) – Slovakia (H), European Championship Qualifier
16/10 / 19:45 (UK) – Bosnia & Herzegovina (A), European Championship Qualifier
Croatia: Josko Gvardiol, Mateo Kovacic
12/10 / 19:45 (UK) – Turkey (H), European Championship Qualifier
15/10 / 19:45 (UK) – Wales (A), European Championship Qualifier
Norway: Oscar Bobb, Erling Haaland
12/10 / 19:45 (UK) – Cyprus (A), European Championship Qualifier
15/10 / 19:45 (UK) – Spain (H), European Championship Qualifier
Brazil: Ederson, Yan Couto
13/10 / 01:30 (UK) – Venezuela (H), World Cup Qualifier – CONMEBOL
18/10 / 01:00 (UK) – Uruguay (A), World Cup Qualifier – CONMEBOL
Switzerland: Manuel Akanji
15/10 / 17:00 (UK) – Belarus (H), European Championship Qualifier
Netherlands: Nathan Ake
13/10 / 19:45 (UK) – France (H), European Championship Qualifier
16/10 / 19:45 (UK) – Greece (A), European Championship Qualifier
Spain: Rodri
12/10 / 19:45 (UK) – Scotland (H), European Championship Qualifier
15/10 / 19:45 (UK) – Norway (A), European Championship Qualifier
Belgium: Jeremy Doku
13/10 / 19:45 (UK) – Austria (A), European Championship Qualifier
16/10 / 19:45 (UK) – Sweden (H), European Championship Qualifier
Argentina: Julian Alvarez
13/10 / 12:00 (UK) – Paraguay (H), World Cup Qualifier – CONMEBOL
18/10 / 03:00 (UK) – Peru (A), World Cup Qualifier – CONMEBOL