Two significant injury concerns among goals and assists for Manchester City's stars – September Loan Round-Up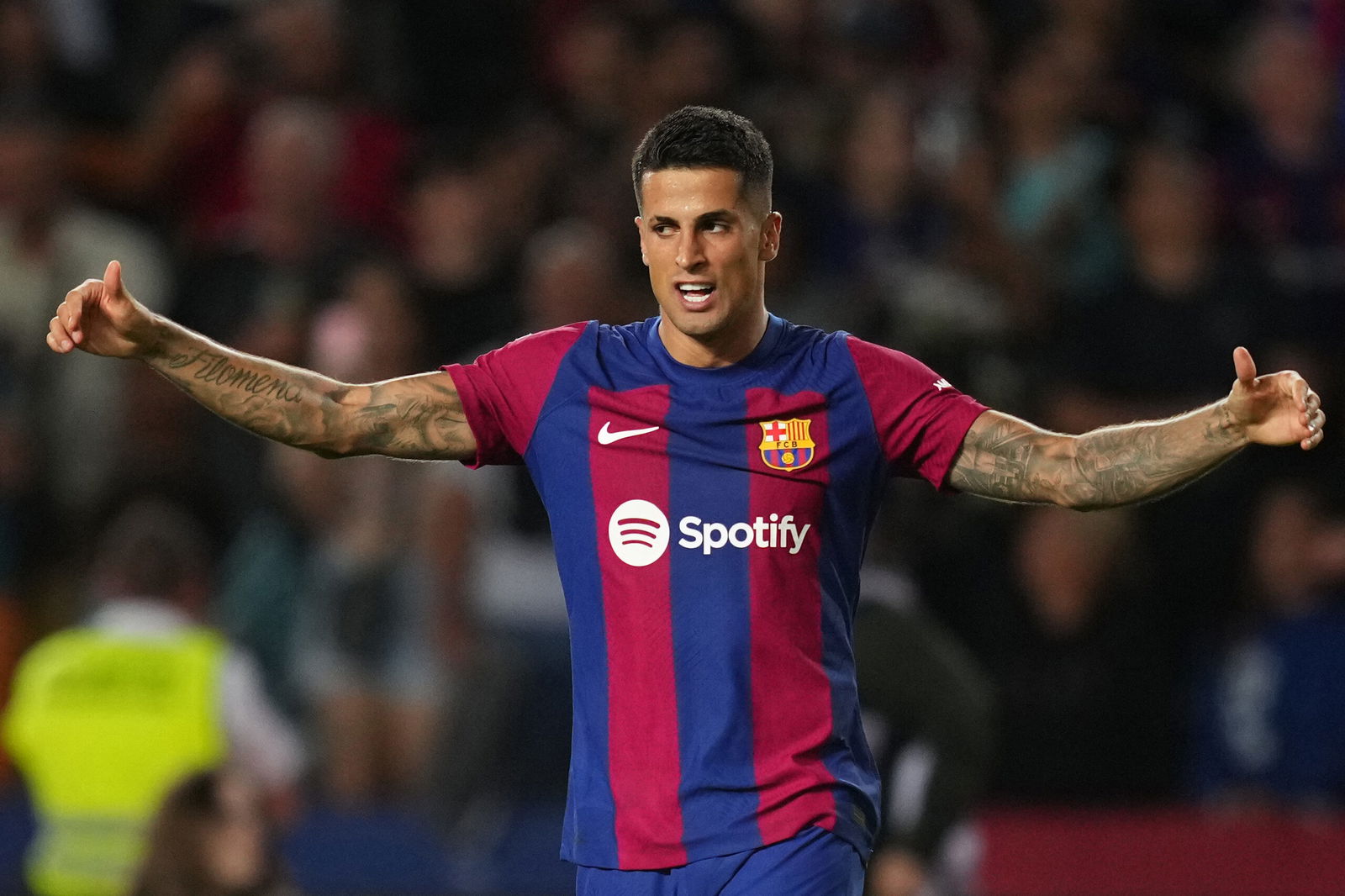 The 2023/24 season is well and truly in full swing as clubs intensify their pursuit of respective goals following the second month of the season.
The total of 11 loan agreements have seen great success during the opening matches of the season, however some names have succumbed to major injury problems that could hamper their progress for a number of months.
Our round-up of action across September also features exemplary performances over in La Liga from some of Manchester City's loaned out stars, as well as outings in the Championship to drive clubs towards those exclusive promotion positions.
Here is your round-up of performances of all of Manchester City's loanees in action across September.
Joao Cancelo, FC Barcelona
6 Appearances
467 Minutes Played
2 Goals
1 Assist
3 Clean Sheets
1 Yellow Card
The Portugal international full-back has instantly become a hit at the La Liga giants since signing for the club on a season-long loan, operating predominantly as a right-sided wing-back but offering plenty in the way of attacking versatility.
Cancelo wasted no time in getting in on the goals, scoring in just his second appearance for the club as part of a 5-0 win over Real Betis, before starring in a 3-2 win over Celta Vigo where he provided both an assist and his second goal for Barcelona.
Joao Cancelo's only yellow card during the month of September came as part of a 1-0 win over Sevilla, while his performances and contributions in front of goal have moved Barcelona up to second in La Liga – just one point behind Real Madrid, and one point ahead of Girona.
Yan Couto, Girona
5 Appearances
337 Minutes Played
1 Goal
1 Assist
1 Clean Sheet
2 Yellow Cards
Yan Couto has excelled once again during his opening few games in his second stint with Girona on-loan this season, starring in the performances and results that have driven the City Football Group side towards the top of La Liga in third and just two points off Real Madrid.
The Brazilian full-back provided his first assist of the season in a 1-0 win over Las Palmas, before then scoring his first goal in the very next game, as part of an enthralling 2-4 win over Granada.
Totals: 7 Appearances, 413 Minutes Played, 1 Goal, 1 Assist, 1 Clean Sheet, 2 Yellow Cards
Liam Delap, Hull City
5 Appearances
298 Minutes Played
1 Goal
3 Yellow Cards
Delap's hugely promising start to the season for The Tigers faded somewhat towards the end of September, in a month that began with a remarkable strike at the King Power Stadium to secure a 0-1 victory for Hull City thanks to the Manchester City academy forward.
Totals: 10 Appearances, 676 Minutes Played, 2 Goals, 1 Assists, 3 Yellow Cards
Finley Burns, Stevenage
5 Appearances
447 Minutes Played
2 Clean Sheets
Totals: 12 Appearances, 1032 Minutes Played, 5 Clean Sheets, 1 Yellow Card
Callum Doyle, Leicester City
4 Appearances
315 Minutes Played
2 Clean Sheets
Callum Doyle has been at the centre of everything good the Foxes have put together defensively so far this season, as Enzo Maresca's side find themselves top of the Championship and hurtling towards an immediate return to the Premier League.
However, Doyle's campaign has been put on hold following a serious knee injury sustained last month which is now expected to rule him out for between 12 and 16 weeks. Nevertheless, the Manchester City centre-back will remain at the King Power for his rehabilitation process, and is expected to play a crucial role in the second-half of the season.
Totals: 8 Appearances, 765 Minutes Played, 1 Assist, 4 Clean Sheets, 1 Yellow Card
Slobodan Tedic, Charlton Athletic
3 Appearances
51 Minutes Played
1 Goal
2 Yellow Cards
Tedic's first goal for his new temporary club came in a dramatic 3-1 win over Wycombe Wanderers in League One action, despite only featuring for 10 minutes in the contest.
Filip Stevanovic, RKC Waalwijk
2 Appearances
26 Minutes Played
1 Goal
Stevanovic scored his first goal of his loan spell this season in a 1-0 victory over FC Twente, providing the match-deciding strike in the 89th minute of the game after coming on as a second-half substitute.
Alex Robertson, Portsmouth
5 Appearances
332 Minutes Played
2 Assists
2 Yellow Cards
Robertson is really starting to acclimatise to life at Fratton Park after joining the club on loan for the ongoing season, registering his first two goal contributions of the season during the month of September.
Totals: 11 Appearances, 708 Minutes Played, 2 Assists, 6 Yellow Cards
Issa Kabore, Luton Town
5 Appearances
310 Minutes Played
1 Yellow Card
Totals: 9 Appearances, 536 Minutes Played, 2 Yellow Cards
Luke Mbete-Tabu, FC Den Bosch
3 Appearances
242 Minutes Played
1 Clean Sheet
1 Yellow Card
Jadel Katongo, Peterborough United
2 Appearances
67 Minute Played
1 Clean Sheet
Taylor Harwood-Bellis, Southampton
4 Appearances
360 Minutes Played
2 Yellow Cards
James McAtee, Sheffield United
3 Appearances
215 Minutes Played
1 Yellow Card
Maximo Perrone, Las Palmas
4 Appearances
124 Minutes Played
Tommy Doyle, Wolves
3 Appearances
87 Minutes Played
Josh Wilson-Esbrand, Reims
1 Appearance
30 Minutes Played
Wilson-Esbrand's September was cut short following the opening game of the month, after the Manchester City left-back suffered an ankle injury that is expected to rule him out until later on in October.
Totals: 4 Appearances, 259 Minutes Played, 1 Clean Sheet, 1 Yellow Card
Kian Breckin, Wycombe Wanderers
1 Appearance
6 Minutes Played
Totals: 2 Appearances, 51 Minutes Played
NOTES
Kayky – currently on loan at Bahia – has undergone surgery in London following an ACL injury and has started his recovery process in Manchester, with no timetable on a return at present.