Manchester City and Pep Guardiola avert major fixture headache with shock Carabao Cup exit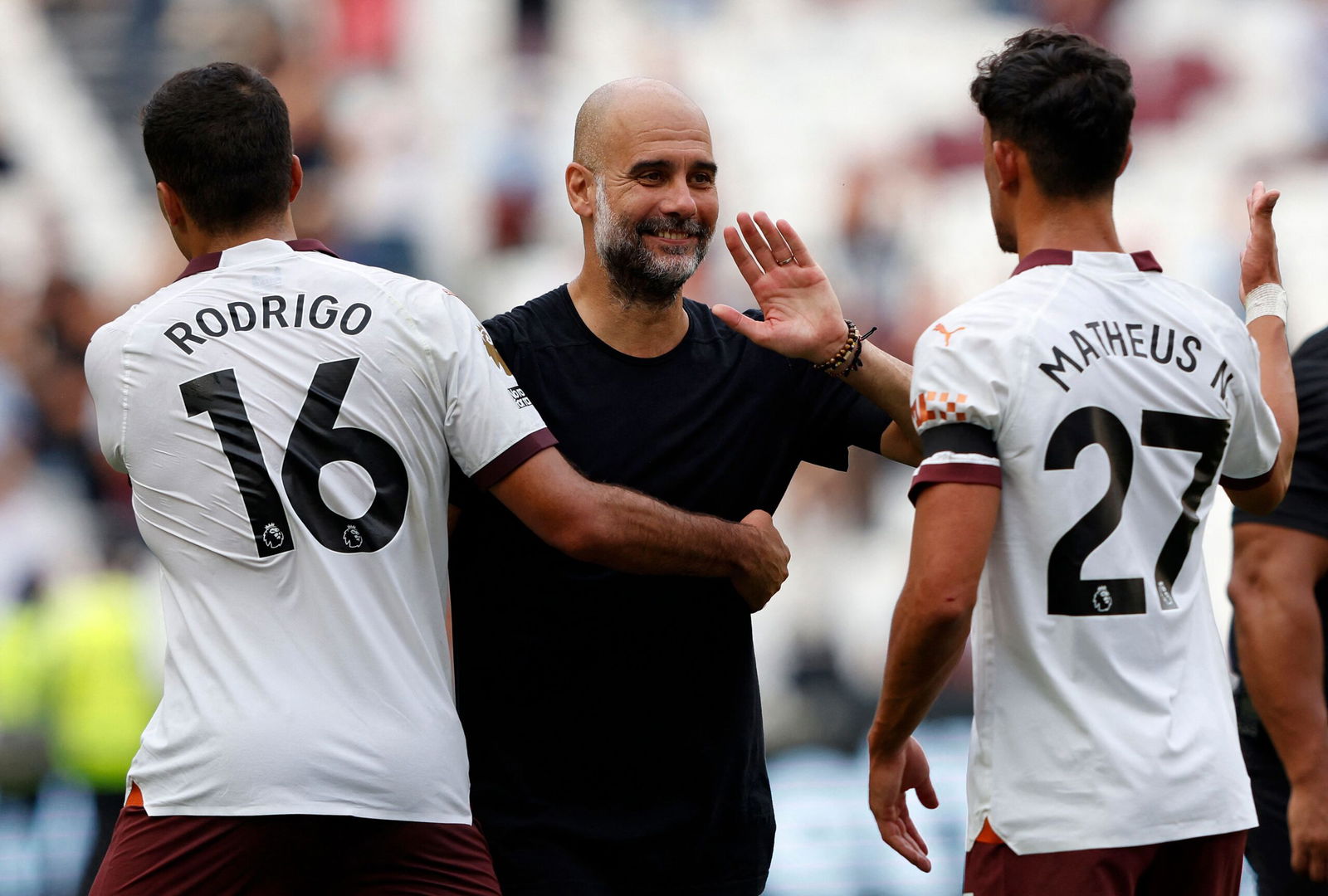 Pep Guardiola and Manchester City have avoided a potential serious fixture clash following Wednesday's surprise Carabao Cup exit.
Manchester City crashed out of the Carabao Cup for the third successive season, exiting the competition in the third round for the first time in over a decade, and abruptly ending hopes of a potential quadruple.
Despite an impressive first-half from Manchester City at St James' Park, an emphatic second-half display from Newcastle United ended the Blues' League Cup hopes, as a 53rd minute strike from Alexander Isak broke the deadlock and proved the difference between the two teams.
Erling Haaland, Phil Foden, Jeremy Doku and Matheus Nunes were all named amongst the substitutes, as Pep Guardiola handed starts to Kalvin Phillips, Oscar Bobb and Sergio Gomez.
Manchester City's loss to the Magpies was the Blues' first of the campaign, with the treble-winners currently on a six-match winning streak in the Premier League.
The Blues haven't won the Carabao Cup since winning the competition for four successive seasons, but have exited the League Cup for three consecutive years; losing to Newcastle, Southampton and West Ham.
Despite the surprising early exit, Wednesday's loss has averted a potential double fixture headache, reports BBC Sport's Simon Stone.
Manchester City and Brentford both being knocked-out of the League Cup provides a number of openings for the previously postponed Premier League clash to potentially be played, as Guardiola's side contend with December's FIFA Club World Cup.
Additionally, Manchester City's third round exit ends a possible major midweek fixture clash before Christmas, as the potential existed for the Blues to have to play the FIFA Club World Cup in Saudi Arabia and Carabao Cup quarter-final within 24 hours of each other.
Manchester City travel to the Middle East in December, playing Urawa Reds or Club Leon in the semi-finals on Tuesday 19th December.