Manchester City confident of signing Argentina left-back during January transfer window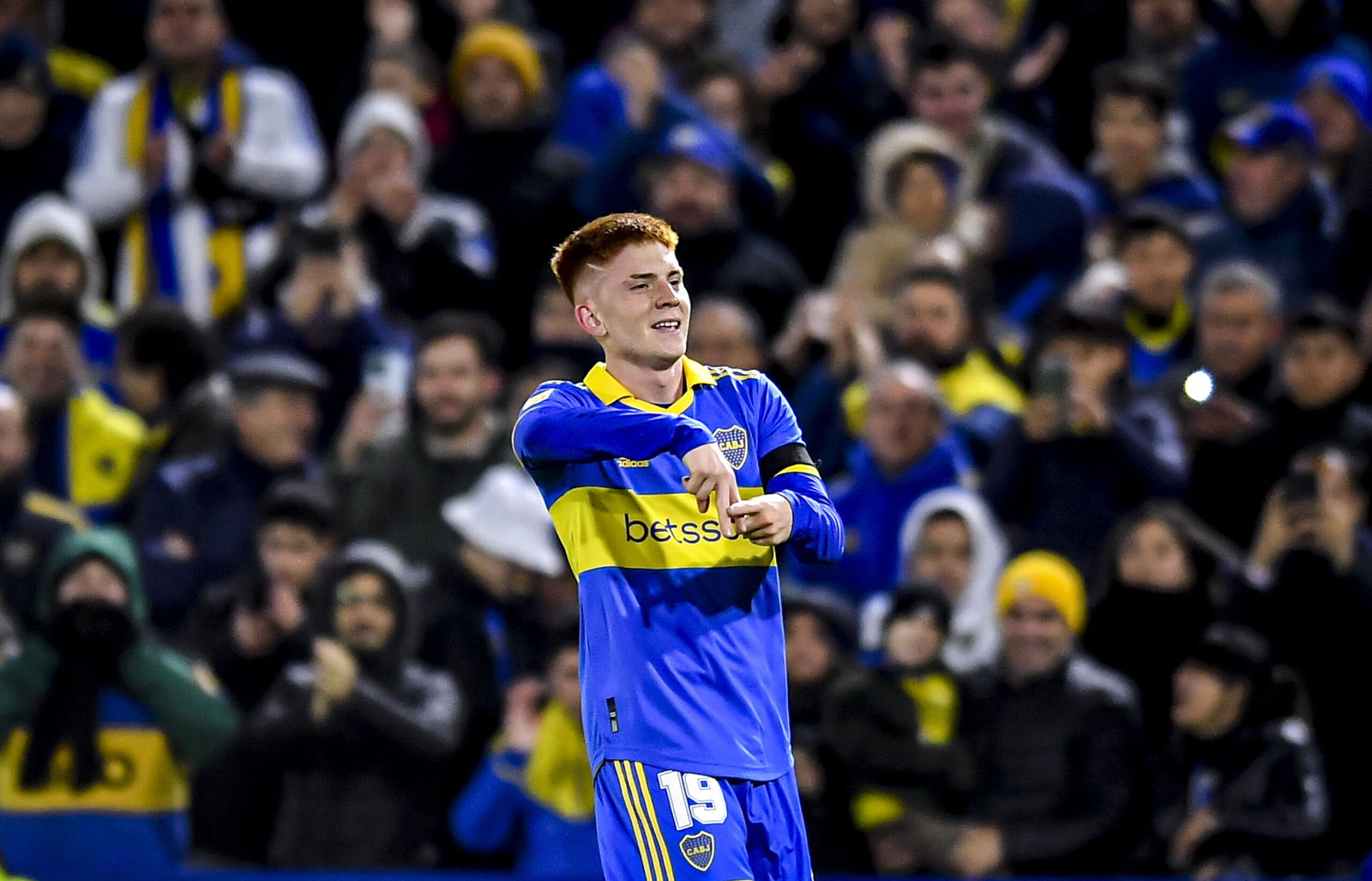 Brighton and Juventus look set to lose out to Manchester City in the race to sign Boca Juniors' Valentin Barco during the January transfer window, according to a new report.
The Premier League champions are maintaining their hunt for the next biggest stars in football, and particularly their intent of beating competition to South America's most high-profile rising talents.
That recruitment drive has now taken them back to Argentina, following the huge success seen by the signing of Julian Alvarez last year, and the impressive nature of Maximo Perrone's adaptation to European football in the last few months.
After rising to the top of the Argentine game in recent months, despite being just 19-years-old, Boca Juniors left-back Valentin Barco could be on the verge of joining Manchester City at some stage in the coming months.
That is according to the Daily Star's Harry Pratt, who reports this week that Manchester City are now 'confident' that they will beat the likes of Brighton & Hove Albion and Juventus to the signing of Barco.
It is explained that a deal was under discussion at the Etihad Stadium offices towards the end of the recent summer transfer window, however it is now likely to be completed in the coming January market.
Barco has a release clause embedded in his current contract with the Argentina giants worth around £8 million and it is reported that Manchester City are prepared to pay that fee up front, and as such offer the most favourable terms to Boca Juniors.
As per Pratt's report, Manchester City's success involving Argentine talents over recent years makes a move to the Etihad even more appealing to Barco, while the interest itself is being driven by Joan Patsy – a key figure in the City Football Group's South American recruitment, and a member of staff who enjoys a close working relationship with City boss Pep Guardiola.
Transfer-focussed officials at the Etihad Stadium have shown a level of interest in recruiting at left-back over the course of the last few months, largely following the uncertainty and breakdown in the relationship between the club and Joao Cancelo last January.
It was revealed last week that Manchester City had submitted a proposal to sign Marc Cucurella from Chelsea on an initial loan deal with an option to buy – an offer that was swiftly rejected by Stamford Bridge officials.
City officials will be hoping that Valentin Barco could become the answer to some long-standing left-back problems, having failed to recruit a consistent mainstay in the position throughout the Pep Guardiola tenure.