John Stones sustains Manchester City training ground injury concern ahead of Premier League return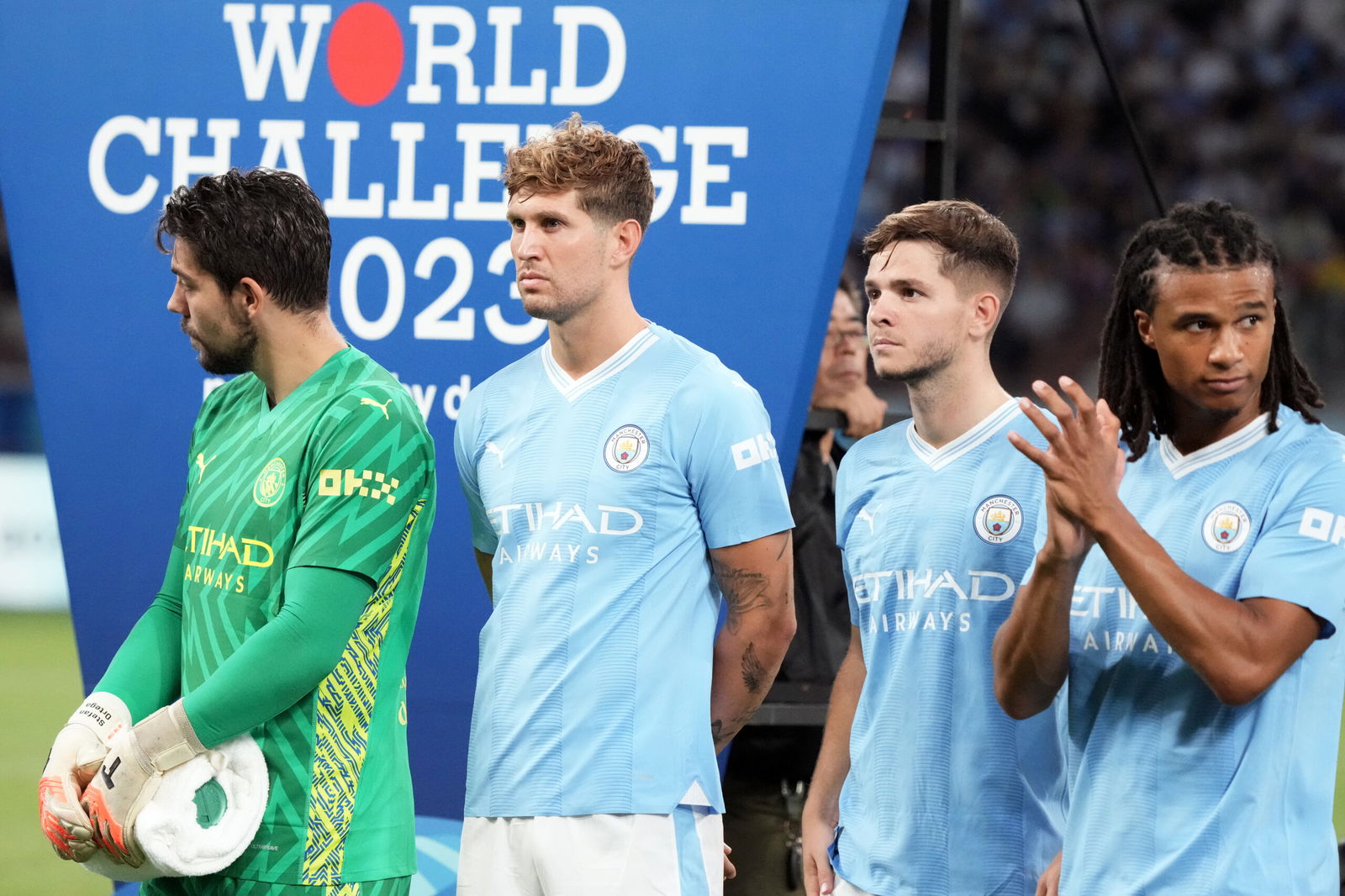 Manchester City have been left concerned over the fitness of John Stones after the England international reportedly sustained a training ground injury on Thursday.
The 29-year-old, who offered a revolutionary option for Pep Guardiola in the centre of midfield last season, has endured a difficult start to the new campaign after missing out on City's opening two fixtures through injury.
Despite travelling with the Manchester City squad to Athens, Greece for the 2023 UEFA Super Cup, as well as training as normal in the build-up to the contest with Sevilla, John Stones remained absent from the matchday squad that featured on the pitch in Piraeus.
However, as Manchester City began their preparations for the upcoming Premier League clash against Newcastle on Saturday night, it has been revealed that Stones may have endured yet another injury problem to add to Pep Guardiola's woes.
That is according to the information of reputable X user 'FPL Maine Road', who claims that John Stones sustained a hamstring injury during training in Athens following the club's Super Cup success, and as such will be unavailable against Newcastle.
Speaking directly on the matter when quizzed by followers, FPL Maine Road states, "City trained this morning (Thursday) before travelling back to Manchester. I believe this is when Stones picked up the hamstring issue."
It is further clarified that Stones' problem sustained on Thursday is separate to the injury he sustained last week that kept him out of the Premier League opener against Burnley last Friday night.
Stones' potential problem adds to an already problematic situation, as Manchester City were made aware of the news that they could be without midfield mainstay Kevin De Bruyne for over 30 matches this season.
The Belgian international captain sustained a reoccurrence of the hamstring injury, that forced an early withdrawal from the Champions League final, against Burnley in the Premier League last week.
As such, both the club and player, alongside the guidance from medical professionals, have made the decision that Kevin De Bruyne should undergo surgery to avoid aggravating the problem further in the coming weeks, keeping him out for up to four months.