Manchester City receive major Stefan Ortega transfer update as Leeds United man offered to Pep Guardiola's side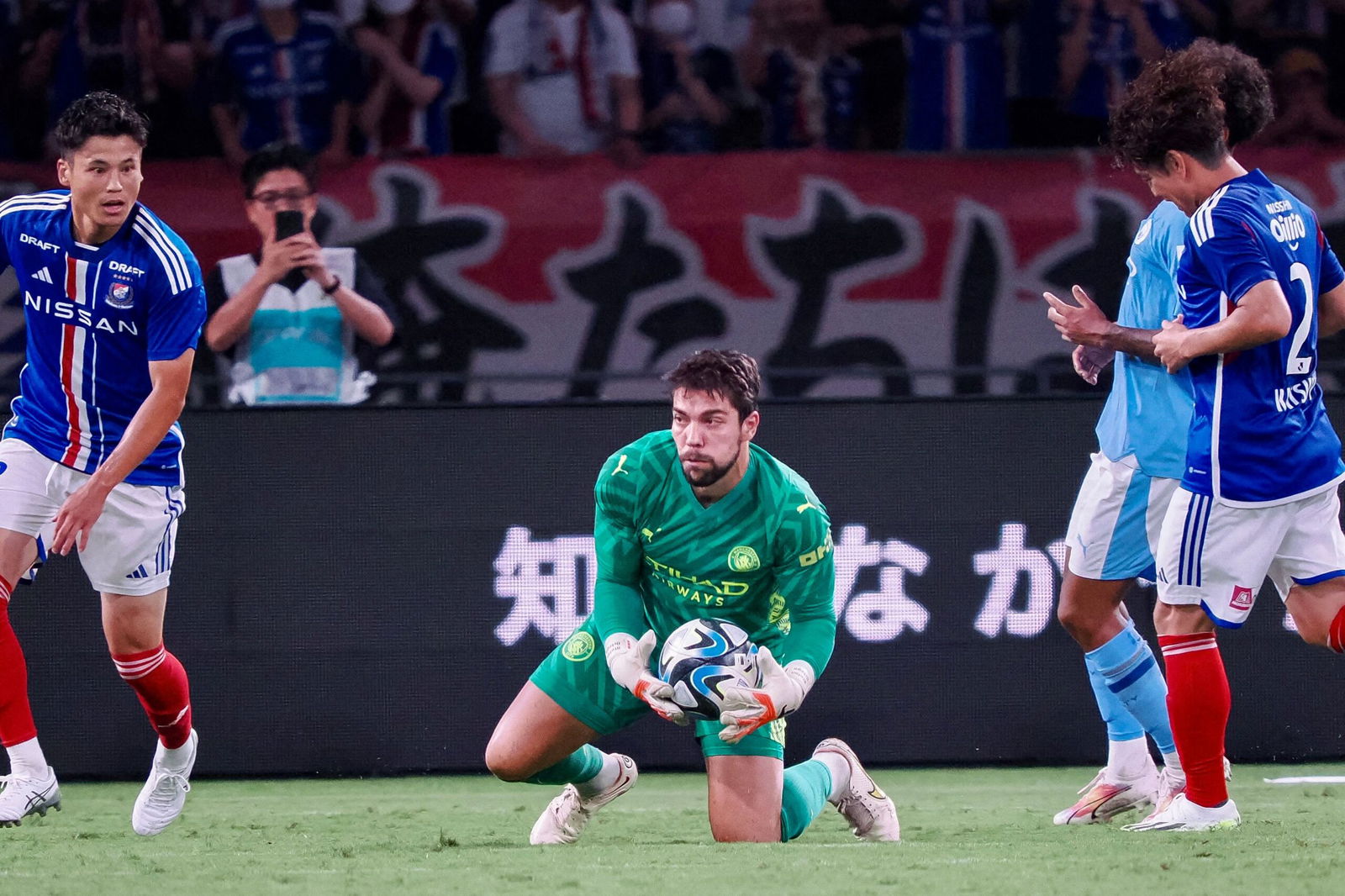 Bayern Munich are now close to calling off their pursuit of Manchester City goalkeeper Stefan Ortega, following fresh discussions over the last 24 hours, according to reports.
The 30-year-old has been at Manchester City for just over 12 months, having joined the reigning Premier League champions and subsequent treble winners on a free transfer from Arminia Bielefeld last summer.
Following a hugely impressive season that saw Ortega star in cup competitions and in some Premier League and Champions League contests for Pep Guardiola's side, his performances have caught the attention of one of Europe's giants.
In recent days, Bayern Munich have emerged as a serious candidate to swoop in for the City man despite the low time remaining during the ongoing summer transfer window – an interest that Pep Guardiola was quizzed on last week.
"It'll be a problem, for his quality," Pep Guardiola opened during a recent press conference. "He's played in the Bundesliga, I saw him and said, 'What a keeper we have'. We don't want to sell him, but like many cases, [it depends on] three parties.
"If Stefan has two weeks out of the market, we have to pick up a keeper, it's not easy. We want him for years and years."
However, now – according to a new report from Sky Germany's Florian Plettenberg, Stefan Ortega's potential move from Manchester City to Bayern Munich is now close to being called off following discussions on Wednesday night and on Thursday morning.
It is explained that both Pep Guardiola and Manchester City are not willing to let go of their back-up option between the sticks, and are not open to recruiting another back-up choice in the weeks that remain this summer. That comes despite several options having been offered in the last hours, including Leeds United's Ilan Meslier among others.
Bayern Munich has reportedly been pushing for a loan deal for Stefan Ortega and even went as far as to make a first concrete offer to the Manchester City goalkeeper, such was Thomas Tuchel's desire to sign him.
While Ortega himself was considering joining Bayern Munich this summer, according to Plettenberg's report, officials at the Allianz Arena are unwilling to wait much longer and the player's entourage have been informed of that stance.
Stefan Ortega is expected to undertake a similar role to last season, appearing largely in cup competitions for Manchester City but being available should Ederson be struggling with fitness or fatigue – as was the case during the close stages of the last campaign.
Stefan Ortega is widely seen as having challenged Ederson significantly last season, as he showcased an excellent ability both on the ball and in the department of traditional shot-stopping.
Manchester City are expected to remain active in the transfer market in the form of outgoings, with all of Cole Palmer, Joao Cancelo, and Aymeric Laporte being strongly linked with both permanent and temporary exits from the club.