Five Things Learned: Manchester City 1-1 (5-4 Penalty Shoot-Out) Sevilla (UEFA Super Cup)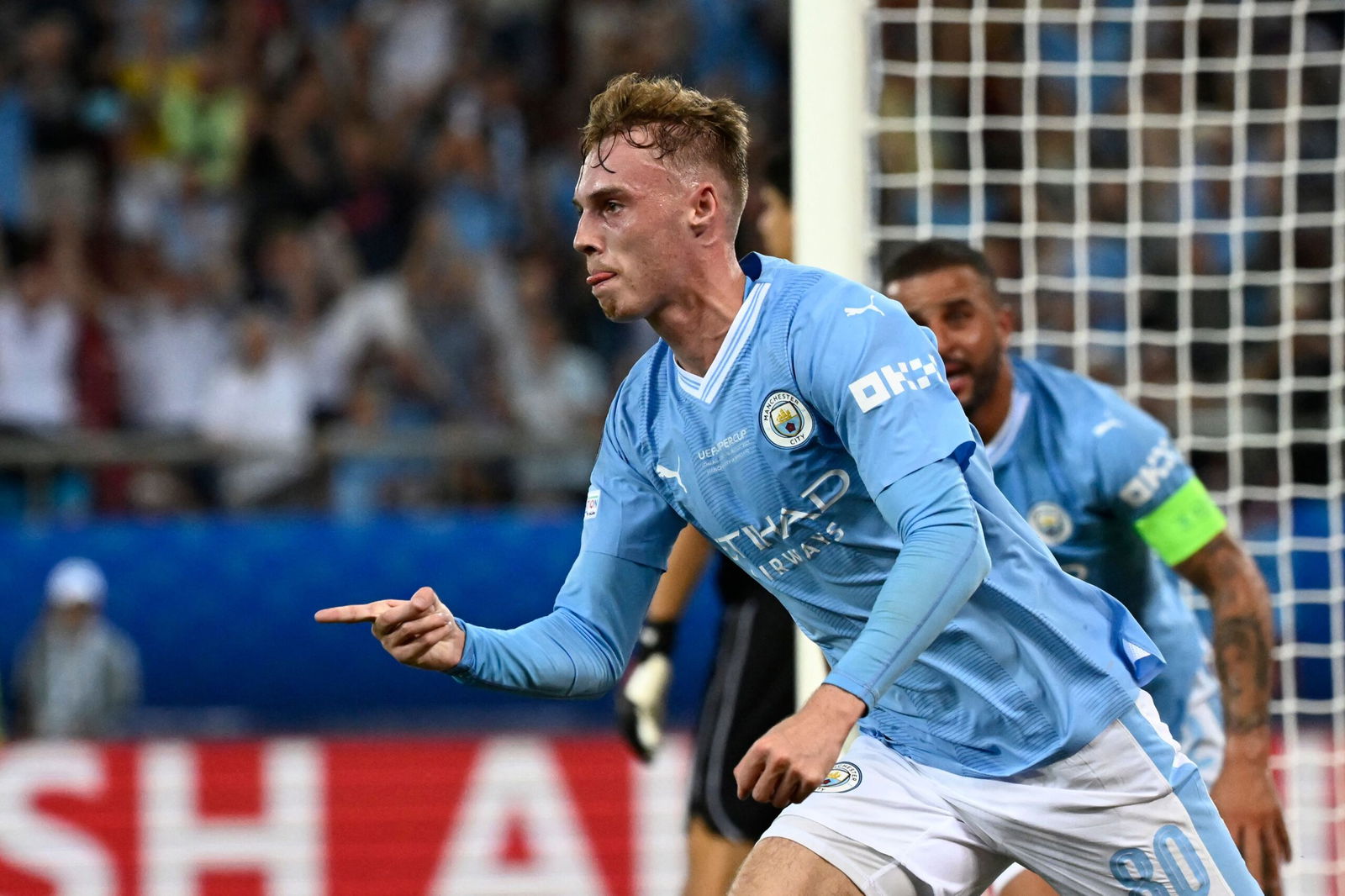 Manchester City were crowned UEFA Super Cup champions for the first time on Wednesday night with a dramatic victory on penalties against Sevilla in Athens.
The European showpiece event took place at the Georgios Karaiskakis Stadium and saw UEFA Champions League holders Manchester City take on UEFA Europa League serial winners Sevilla.
The contest started off as an end-to-end affair between the two sides but Manchester City found themselves behind after Youssef En-Nesyri rose higher than both Nathan Ake and Joško Gvardiol to head in within the penalty area.
Sevilla mounted the pressure on Pep Guardiola's side prior to half-time but despite their chances, the Spanish team could not double their lead in a failure to convert that would ultimately prove costly.
Despite struggling to make a mark of their own throughout the contest, Manchester City scored somewhat against the run of play, as Cole Palmer headed past Yassine Bounou following a pinpoint delivery from Rodri.
The Citizens tried to force the issue but a winning goal could not be found, meaning that the game went straight to penalties following a decision to remove extra-time prior to the start of the ongoing season.
Pep Guardiola's men stepped up the the plate emphatically with Erling Haaland, Julian Alvarez, Mateo Kovačić, and Jack Grealish all slotting home. Sevilla converted their four in response meaning the two sides were into sudden death and Kyle Walker made no mistake in converting his side's fifth penalty of the shoot-out.
The fierce contest was finally settled though as Nemanja Gudelj saw his effort strike the crossbar, handing Manchester City the cup and their first triumph in UEFA's Super Cup clash.
Here are five things we learned from Manchester City's maiden Super Cup victory!
Palmer proves pivotal
Manchester City Academy graduate Cole Palmer has definitely matured following the club's monumental treble last campaign. From appearing shy in his play, to often making the wrong decisions, Palmer is now playing with a confidence that is only aiding his game.
A successful UEFA European Under-21 Championships campaign with England this summer has undoubtedly helped with this transformation. Big goals in both the Community Shield and Super Cup have cemented this along with a man-of-the-match performance in the latter.
Work needed in defence
The Manchester City backline was compromised all too often in Athens with Sevilla mounting several dangerous attacks. Both Nathan Ake and Joško Gvardiol were beaten by Youssef En-Nesyri to score the opening goal.
Pep Guardiola's persistent swapping and changing of his rearguard has not helped anyone involved, with no regular rhythm established as of yet this season as there was last campaign. These creases will have to be ironed out if he has any hope of retaining the club's historic treble.
Haaland waits his turn
Much has been said about Erling Haaland's apparent lack of contribution in Manchester City's finals this year. Those watching on have criticised the striker for not making his mark in these pivotal matches which can define the Norwegian as a player just as much as City as a club.
Yet when asked to step up and take a penalty first, Haaland confidently rose to the challenge and ensured his penalty was only ever hitting the back of the net. The striking sensation may not always grab goals and therefore headlines, but his all-round dependability is useful nonetheless.
City's penalty penance
Manchester City have struggled with penalties for a number of seasons now following the persistent injuries and eventual departure of regular taker Sergio Agüero. Only one confident taker has risen since the Argentine with Erling Haaland taking charge in the department.
However, other squad members' penalty efforts in this period have been far from inspiring with a particularly lame effort shown in the Community Shield shoot-out defeat to Arsenal. Yet all five takers converted for Manchester City on Wednesday night, suggesting that not all hope is lost whenever we find ourselves facing the dreaded shoot-out.
Manchester City: European Elite
After being taunted for years over their lack of European history, Manchester City are quieting the critics by racking up the continental titles.
To bolster the ultimate prize in club football, the Champions League – which was won by Manchester City in June – the club has now added another piece of silverware. This is a statement from the club whose only previous foreign honour was the European Cup Winners' Cup in 1970.
Manchester City are now dining with the big boys, and there is no going back.