Notable changes to two Manchester City Premier League fixtures as August and September dates confirmed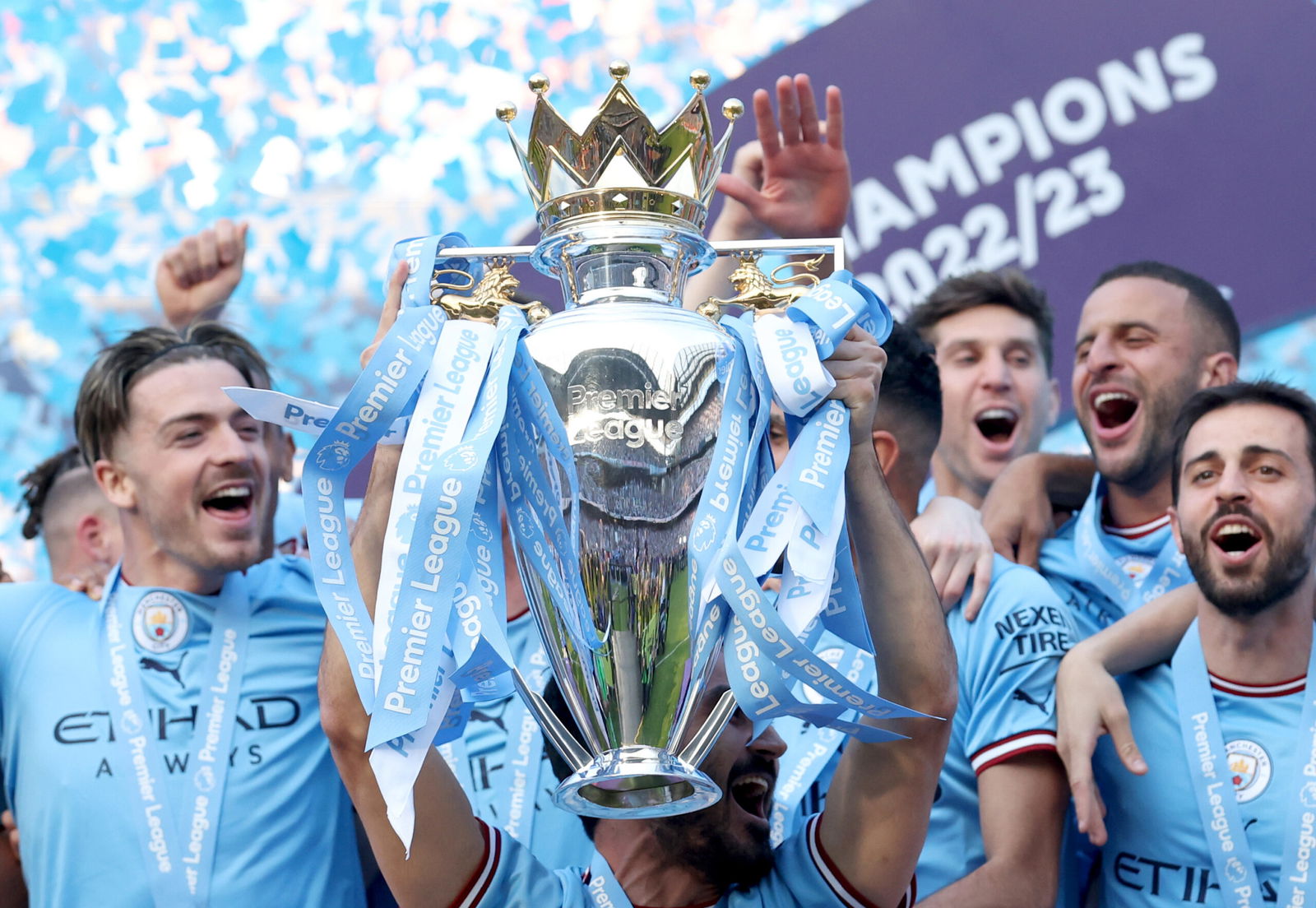 Manchester City's Premier League matches against both Newcastle United and Sheffield United have changed following the publicised TV selections.
Pep Guardiola's side begin their latest Premier League title defence next month, when Manchester City visit newly promoted Burnley at Turf Moor on Friday 11th August to face Vincent Kompany's team.
The treble-winners will have the chance to claim two pieces of silverware during the opening two weeks of the campaign, with City competing in both the FA Community Shield and UEFA Super Cup.
City face Arsenal at Wembley Stadium in the 2023 FA Community Shield prior to competing in the UEFA Super Cup for the first time in the club's history, with a clash against Sevilla in Athens, as a result of winning the Champions League.
Manchester City have lost club captain Ilkay Gundogan to Barcelona ahead of the new campaign, with the German midfielder choosing not to extend his seven-year stay at the Etihad Stadium after an iconic season.
The Blues have already made inroads in the transfer market however, signing former Chelsea and Real Madrid midfielder Mateo Kovacic, despite missing out on both Declan Rice and Jude Bellingham.
City will face two newly promoted teams within their first three Premier League gameweeks, with visits to both Burnley and Sheffield United either side of a crunch meeting with Newcastle at the Etihad Stadium.
In September, the Sky Blues face Fulham, West Ham, Nottingham Forest and Wolves, as well as beginning their European title defence with the Champions League Group Stages.
A notably challenging October and November are also on the horizon, but with the 2023/24 season nearing, the Premier League have confirmed fixtures for the first two months of the campaign, with three Manchester City matches selected for TV coverage.
Manchester City TV Selections
11/08/2023: Manchester City vs Burnley (A) – Sky Sports: 20:00 BST
19/08/2023: Manchester City vs Newcastle (H) – TNT Sports: 20:00 BST
27/08/2023: Manchester City vs Sheffield United (A) – Sky Sports: 14:00 BST
Confirmed Manchester City Fixtures (August & September)
06/08/2023: Manchester City vs Arsenal (N) – 16:00 BST
11/08/2023: Manchester City vs Burnley (A) – 20:00 BST
16/08/2023: Manchester City vs Sevilla (N) – 20:00 BST
19/08/2023: Manchester City vs Newcastle (H) – 20:00 BST
27/08/2023: Manchester City vs Sheffield United (A) – 14:00 BST
02/09/2023: Manchester City vs Fulham (H) – 15:00 BST
16/09/2023: Manchester City vs West Ham (A) – 15:00 BST
23/09/2023: Manchester City vs Nottingham Forest (H) – 15:00 BST
30/03/2023: Manchester City vs Wolves (A) – 15:00 BST
Follow City Xtra on Threads here: threads.net/@city_xtra