Manchester City announce new eight-figure shirt sponsorship deal with major cryptocurrency brand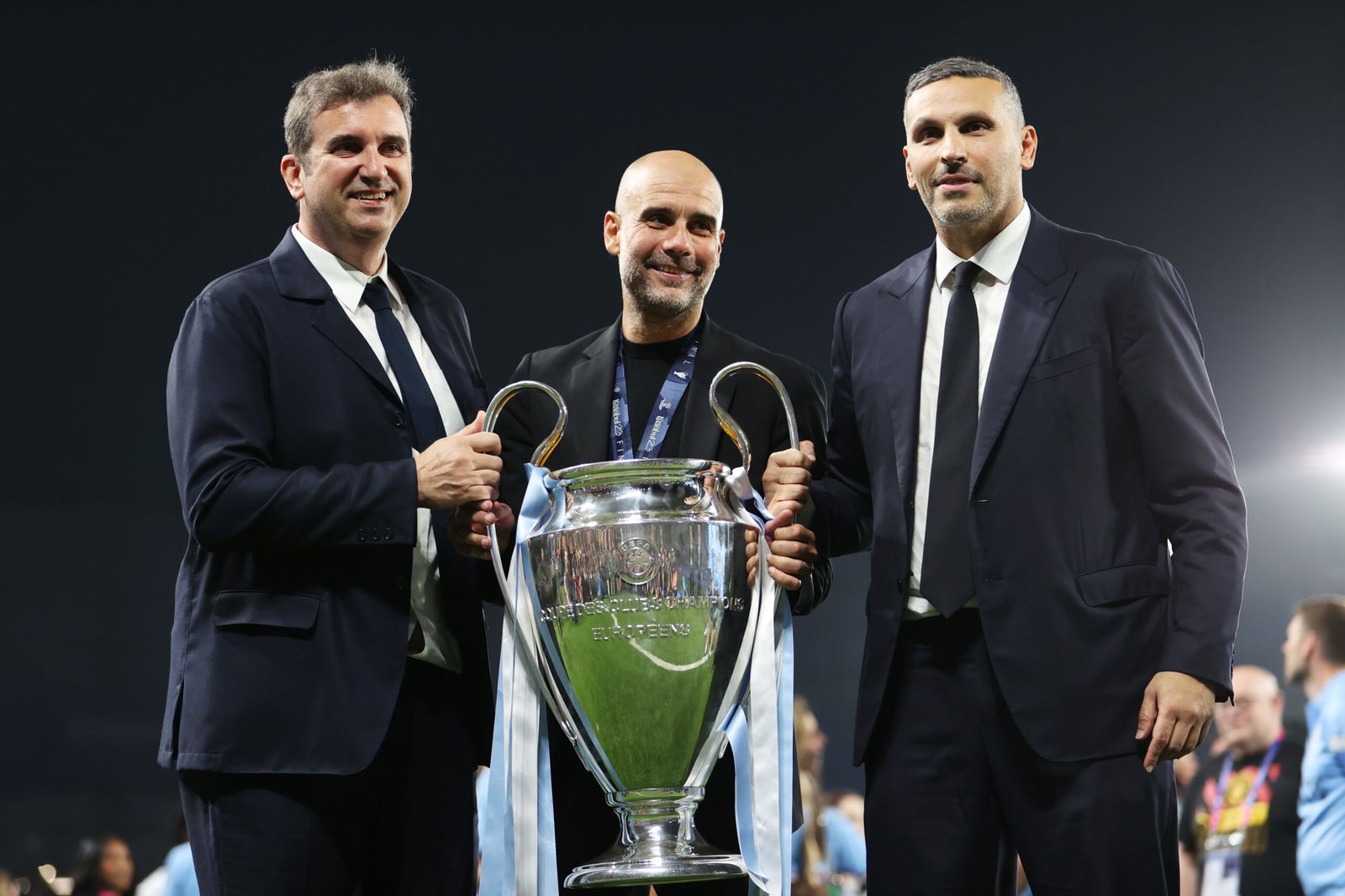 Manchester City have signed a new multi-million shirt sponsorship deal with leading cryptocurrency brand OKX, as the club target record-breaking revenue figures.
City, who became the first team since Manchester United in 1999 to complete the treble, are set to enjoy significant commercial success as a result of winning the Premier League, FA Cup and Champions League last season.
The club are estimated to have pocketed around £300 million as a result of their treble triumph, with the Sky Blues also recording record shirt sales following the launch of the 2023/24 home shirt last month.
Pep Guardiola's side lifted the Champions League trophy for the first time in the club's history with a 1-0 victory over Inter Milan in Istanbul, while Manchester City beat Arsenal to the Premier League title and overcame rivals Manchester United in the FA Cup Final at Wembley Stadium.
Manchester City topped the most recent Deloitte money league and are set to regain top spot next year, with the club aiming to break the £700 million revenue barrier, despite the lingering grey cloud of the Premier League's 115 charges for alleged breaches.
Amid continued commercial success, the Premier League and European champions have announced a new multi-year sleeve sponsorship deal with cryptocurrency exchange OKX, worth over £55 million, according to the Daily Mail.
The three-year deal will see the OKX brand logo feature on the left sleeve of both the men's and women's first-team playing and training kits, as part of an expanded deal with the brand.
OKX were previously Manchester City's official training kit partner during the 2022/23 season.
Manchester City CEO Ferran Soriano praised the club's increasing commercial appeal, saying: "It's about hard work, we haven't done anything that was out of the ordinary.
"This year our revenues are going to be above £700m. This is the British record and we are probably No1 in Europe and also the world. We have a good football club, we play very good football and we win.
"That helps us sell more merchandise. Our sales last season were 80 per cent more than the previous season."
Manchester City have also recently announced a new deal which will see Asahi Super Dry 0,0% become the club's new official training kit partner for the 2023/24 season.