Transfer fee, Contract length, first reaction, Pep Guardiola's plans: Mateo Kovacic leaves Chelsea for Manchester City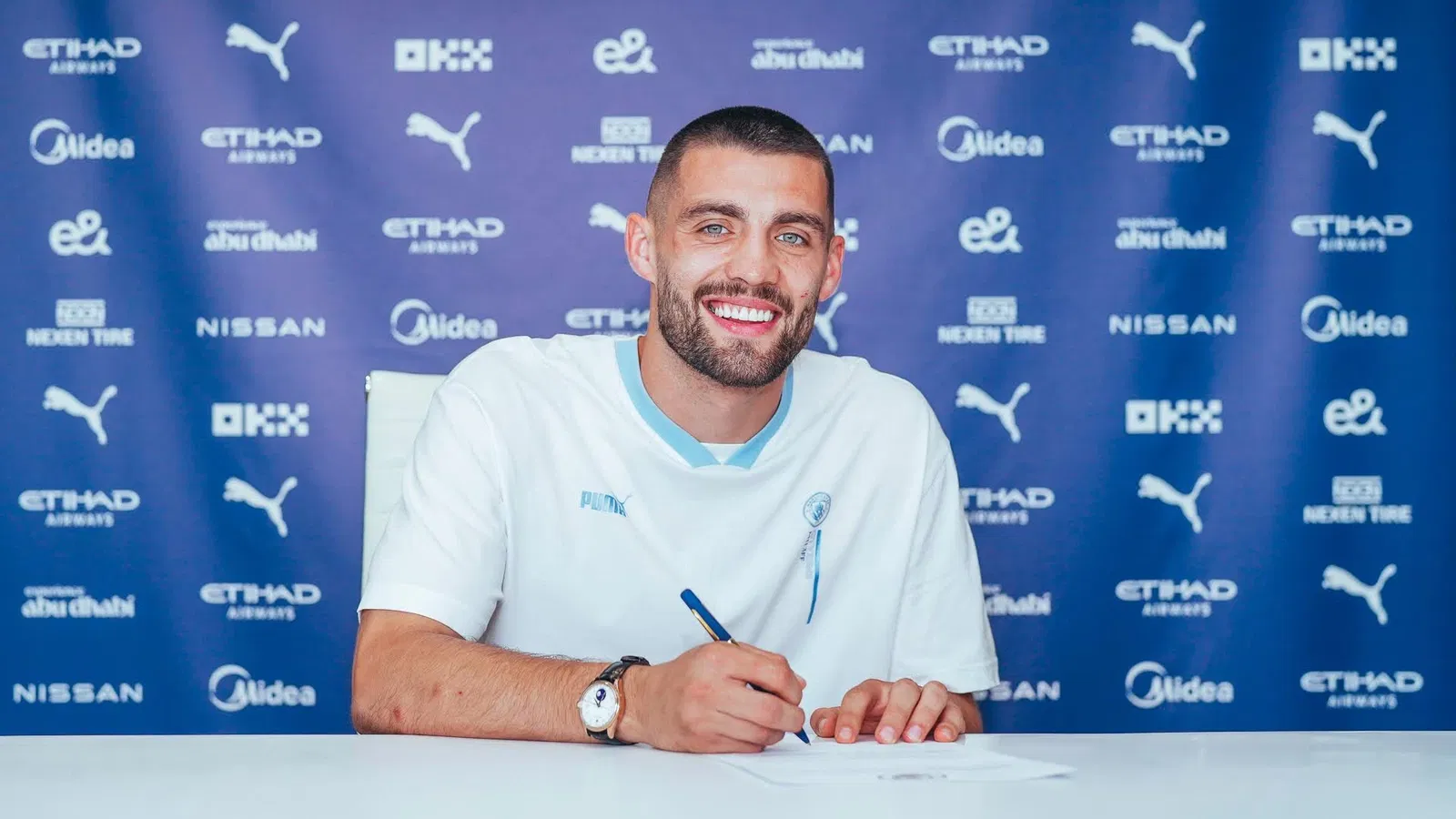 Manchester City have today announced the signing of Croatia international midfielder Mateo Kovacic from Chelsea.
The 29-year-old becomes the first signing for the Premier League champions in a transfer window that is widely expected to be a busy one for Etihad officials, both in the way of incomings and outgoings.
Mateo Kovacic has also become the second confirmed deal of the summer concerning Manchester City, after the club confirmed on Monday that club captain Ilkay Gundogan would be leaving after seven years of service.
Whilst Kovacic is not believed to be a direct replacement for Gundogan in City's first-team squad, the deal from Chelsea represents a great example of the club taking advantage of a market opportunity, with the Croatian leaving Stamford Bridge with one year remaining on his contract.
As all parties confirm the deal that has taken Mateo Kovacic from London to Manchester, here is everything you need to know about the deal itself!
What are the terms of the Mateo Kovacic to Manchester City deal?
Mateo Kovacic has joined Manchester City for an initial fee of £25 million, with a further £5 million agreed in performance and team-related success add-ons.
The 29-year-old has penned a four-year deal with the reigning Premier League champions, taking him through to July 2027.
What has Mateo Kovacic said upon joining Manchester City?
"This is a brilliant move for me, and I cannot wait to get started with City," said the 29 year-old.
"Anyone who has watched this team under Pep [Guardiola] knows how good they are – for me, they are the best in the world. The trophies they have won are clear for all to see, but they are also the best footballing side out there.
"To be joining this squad really is a dream for any footballer. I still have plenty of learning and developing to do, and I know under Pep's management I can become a better player, which is really exciting for me.
"My plan now is to rest for a few weeks before coming back to Manchester to prepare for the new season.
"I want to help this club stay at the top and win more trophies."
What has Txiki Begiristain said about his first signing of the summer window?
"Mateo is an excellent footballer," said the Manchester City sporting director.
"He can play as a 6 or an 8, has plenty of experience at top level clubs and he understands the Premier League.
'It was a very simple decision to bring him to City because he has the tactical and technical qualities we are looking for in a midfielder.
"He is someone we have monitored for a very long time and always we were impressed whenever we watched him.
"I am delighted he is here. This is a great signing for this club, and I am very excited to watch what he can do with Pep and the rest of our backroom team."
Who else was interested in Mateo Kovacic this summer?
While Mateo Kovacic is understood to have only been interested in leaving Chelsea for Manchester City this summer, Bundesliga giants Bayern Munich – coached by the player's former manager Thomas Tuchel – also showed interest in the midfielder.
City's bitter rivals Manchester United are understood to have showed some element of interest, but never pursued a deal to the seriousness showed by their Etihad Stadium counterparts.
What have Chelsea said about the deal?
In an online post by Chelsea, the West London club said: "After five years as a Chelsea player, Mateo Kovacic has left the club and completed a permanent transfer to Manchester City…
"A consummate professional who captained the side on occasion last season, we thank Kova for all his efforts on and off the pitch during his time at Stamford Bridge."
What are Pep Guardiola's plans for the midfielder next season and beyond?
According to the information of The Athletic's Sam Lee, the current thinking is that Pep Guardiola will use Mateo Kovacic as one of Manchester City's attacking midfielders who operate between Rodri and the forward line.
MailSport have also previously reported that Pep Guardiola has been an admirer of Mateo Kovacic for some time, and believes he can play anywhere in Manchester City's midfield.
What shirt number will Mateo Kovacic wear for Manchester City?