West Ham remain interested in Manchester City star despite fresh vow to remain at club next season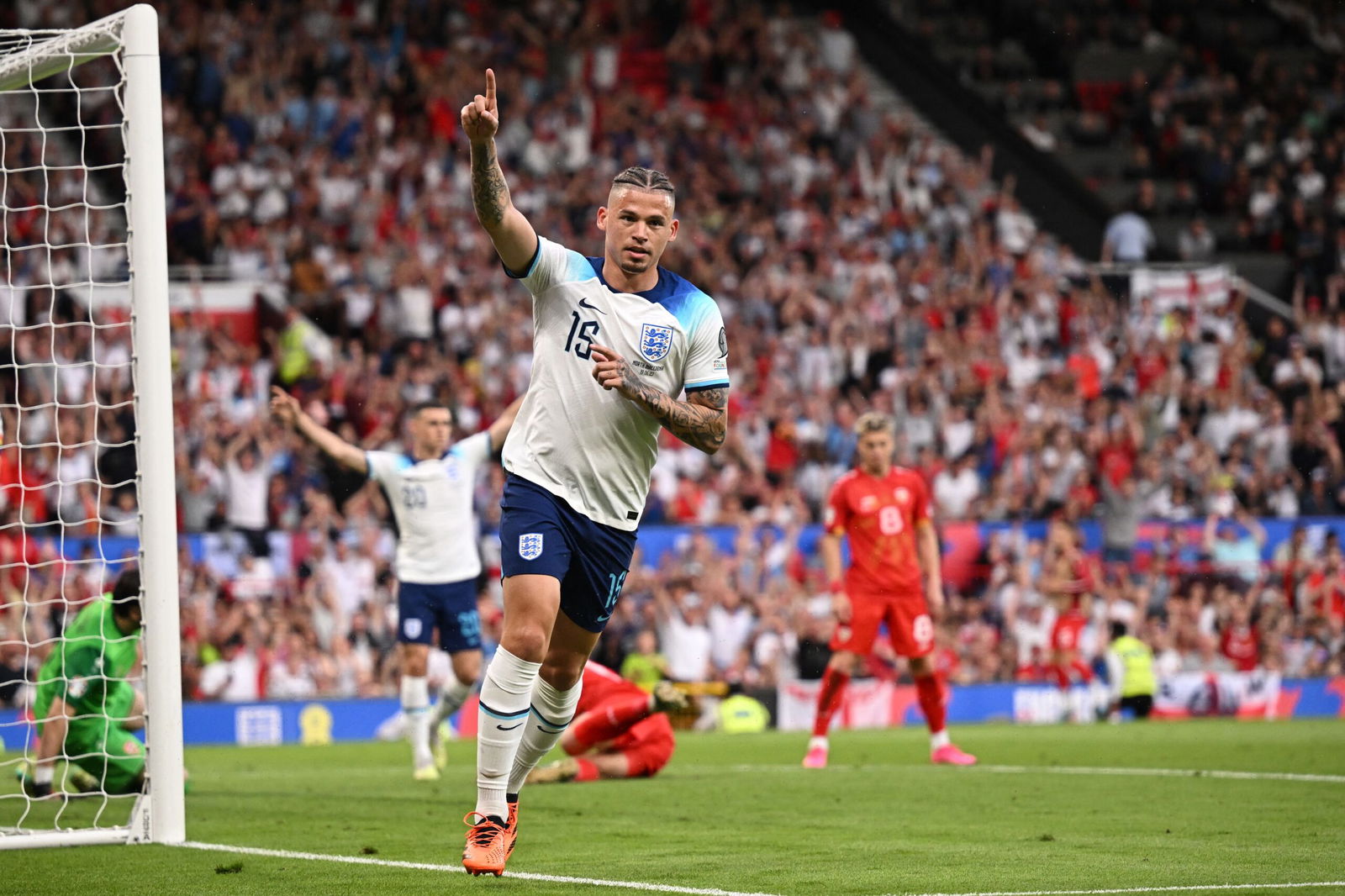 Kalvin Phillips has pledged his future to Manchester City, despite renewed interest from West Ham in signing the England midfielder.
Phillips arrived from Leeds United last summer for an initial £42 million, but has struggled during his debut campaign at the Etihad Stadium, making just four starts for the Sky Blues.
The Englishman had a difficult first season at Manchester City, with injuries and a lack of game time impacting the 27 year-olds start to life under Pep Guardiola.
However, the Englishman, who was selected by Gareth Southgate for the FIFA World Cup in Qatar, still has admirers elsewhere, with West Ham, Newcastle and Aston Villa all interested in the midfielder.
With a move away from the London Stadium increasingly likely for Declan Rice, the Hammers are reportedly in the market for a potential successor, with Kalvin Phillips listed amongst the possible replacements, according to Sami Mokbel.
The former Leeds star is viewed as a "prime candidate" to replace Rice at the London Stadium, with West Ham rejecting a second bid from Arsenal for the player on Tuesday evening.
Some have suggested that West Ham could be tempted by money and Phillips to lure Rice away from East London, but it's the 27 year-old himself who has vowed to remain at the Etihad Stadium next season, seemingly scuppering any chance of a potential cash plus player deal.
After scoring his first international goal for England during a 7-0 victory over North Macedonia, the 27 year-old spoke to the media about his future at club level, amid links to West Ham.
Following the victory at Old Trafford on Monday, Phillips said: "My intention is to stay [at Man City]. We've just won the treble, so there is no reason to leave. I cannot give it 12 months and say I am not playing so I am going to leave."
"I spoke to quite a few players: Nathan Ake being one, Jack [Grealish]. They all said the first 12 months were the hardest of their careers, but after that it doesn't become easy, but easier.
"[I] just know how difficult it is to understand the way Pep [Guardiola] wants to play and how quickly you need to adapt to play in his system."
"I am on the brink of getting it. Obviously there is a little bit of work in pre-season and hopefully [I'll be] alright."
"I will definitely speak to Pep. I don't know whether it will be in the summer because everyone enjoys their downtime and everyone wants their space away from football, so I'll probably leave it until I go back."