Shock Oldham Athletic release, family bereavements – How classy Manchester City gesture helped Halifax Town trialist retain love for football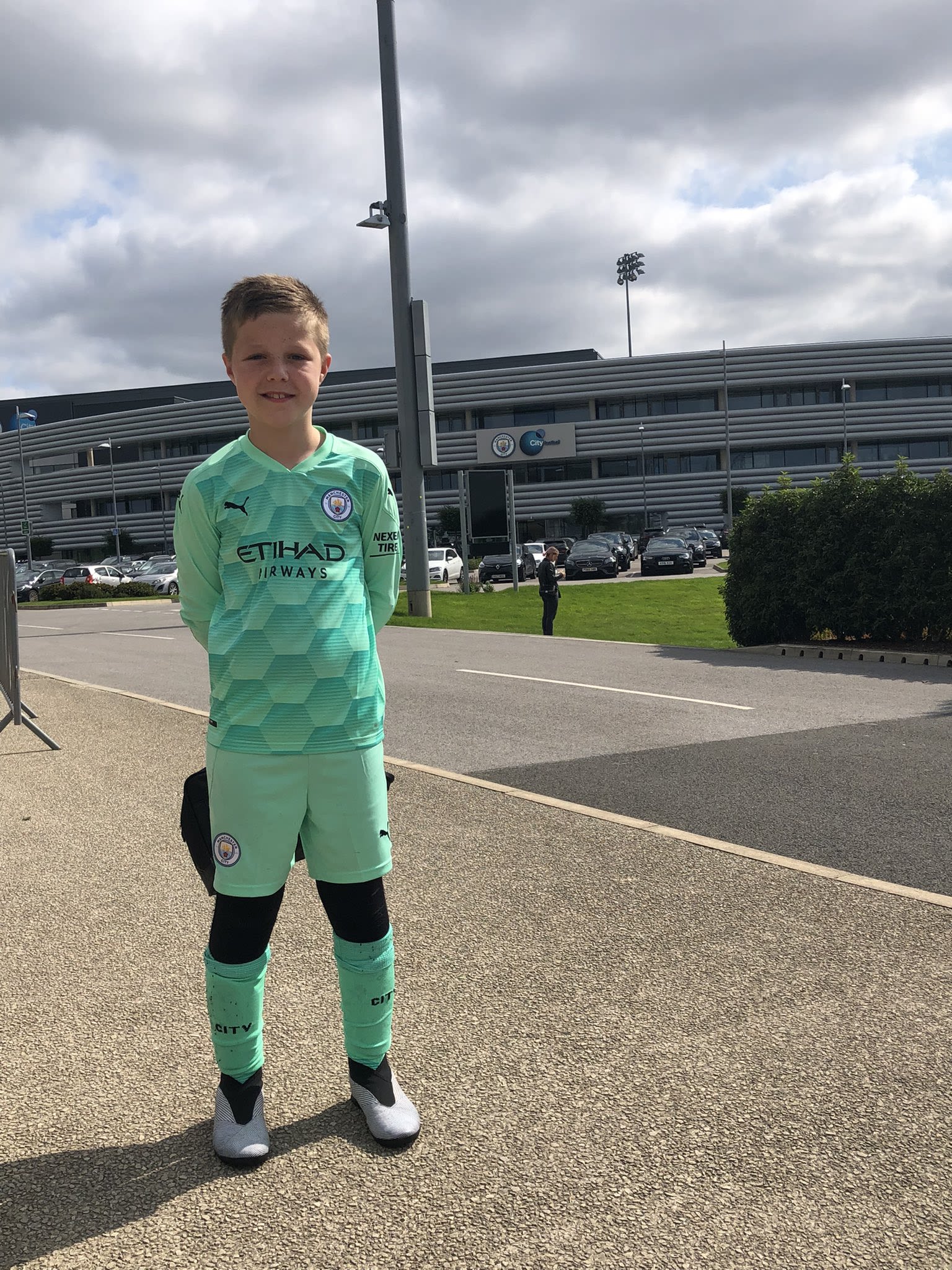 City Xtra narrate how a trial at Manchester City's academy helped Josh McLean come to terms with a disappointing release from Oldham Athletic two years ago.
Josh McLean was still training with Oldham Athletic U-11s when his father Nathan met with the club's Foundation Phase Lead in April 2021. The goalkeeper, 11 at the time, was well into the final year of his three-year stay agreed with the club when he signed in May 2018.
It had been a stop-start nine months for the family from Bacup, Lancashire, as the football season battled with the effects of COVID-19. The McLeans were grieving two family losses in just over four months leading to retain and release night. In August 2020, Nathan's father was diagnosed with cancer and after a short battle with the illness, he passed away in September.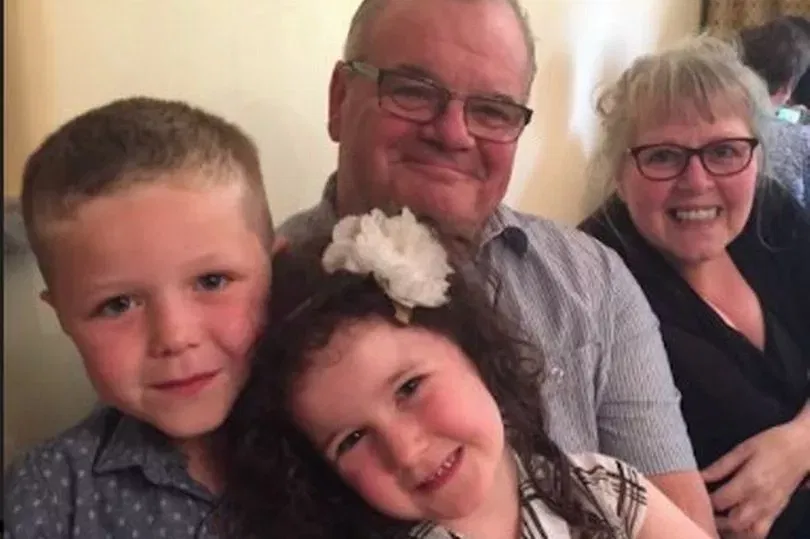 Three months later, Nathan's mother Julia, 67, was getting ready to go out for a birthday meal whilst on holiday in Cuba when she slipped in the shower and broke her back. After a seven-week hospital stay, she was due to be flown from Cuba back to the UK in February 2021. However, the ambulance moving her from the hospital to the airport came off the road, hit a tree and rolled over multiple times. Mrs McLean sustained fatal injuries and passed away four days after the crash.
Josh, 11 at the time, had received positive feedback in his semi-annual periodic review at Oldham Athletic around Christmas. The club's reviews for the U-11s were operated on a RAG (Red, Amber, Green) status, wherein Red (R), Amber (A) and Green (G) indicate performance levels adjudged to be below expectations, satisfactory and exceeding expectations respectively. "It was a tough time for the family, but Josh continued to train and play games because the continuity and normality was good for him to take his mind off the bereavements," Nathan said.
However, the tide had turned in March 2021 when just days after impressing against an Oldham Development side, Josh was played down his age group – with the U-10s against Bolton Wanderers. His father cut a frustrated figure when given an unsatisfactory explanation as to why minutes weren't being shared with another goalkeeper in Josh's age group, who on the day, played from start to finish for the U-11s – at walking distance from where Josh was in goal for the U-10s.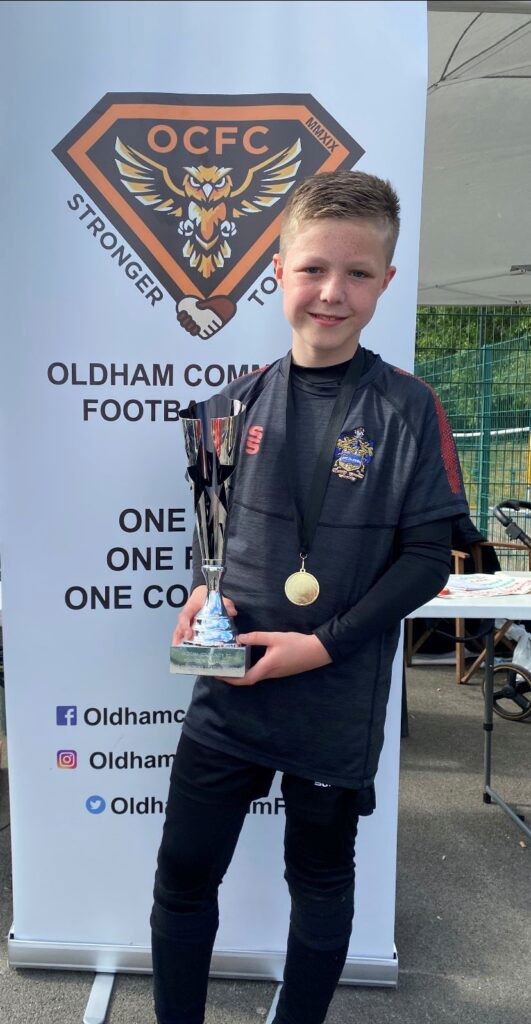 A month later, it was retain and release night, when a new chapter would begin in young Josh's life. Despite the family's turmoil in the eight months leading to the meeting, there were strong expectations that Josh would graduate to the club's Youth Development Phase (beginning with the U-12s). As his son waited in the car after training, Nathan was called in from the reception at Oldham's leisure centre.
On entering the room, Nathan was handed a letter and told that Josh would be released in the summer 'as he hadn't been himself' for the six to eight weeks leading to the meeting. "It was literally like a doctor's appointment. You went in, had a really brief conversation and that was it – you're on your way," Nathan said. "I actually asked if they knew what was happening in Josh's life. Their response was, 'That's football. That's not our problem, we've made a decision'."
Nathan recalled having to break the news to an inconsolable Josh on the car ride home. He added: "The words my son muttered to me still haunt me – 'I've lost Granddad, I've lost Grandma and now they've taken my football away'. I was nearly in tears myself but I had to hold strong for him. If Oldham ever come along and there is an opportunity to go there, sorry. You've done your damage with this one; Josh is never, ever going to entertain Oldham again in anything."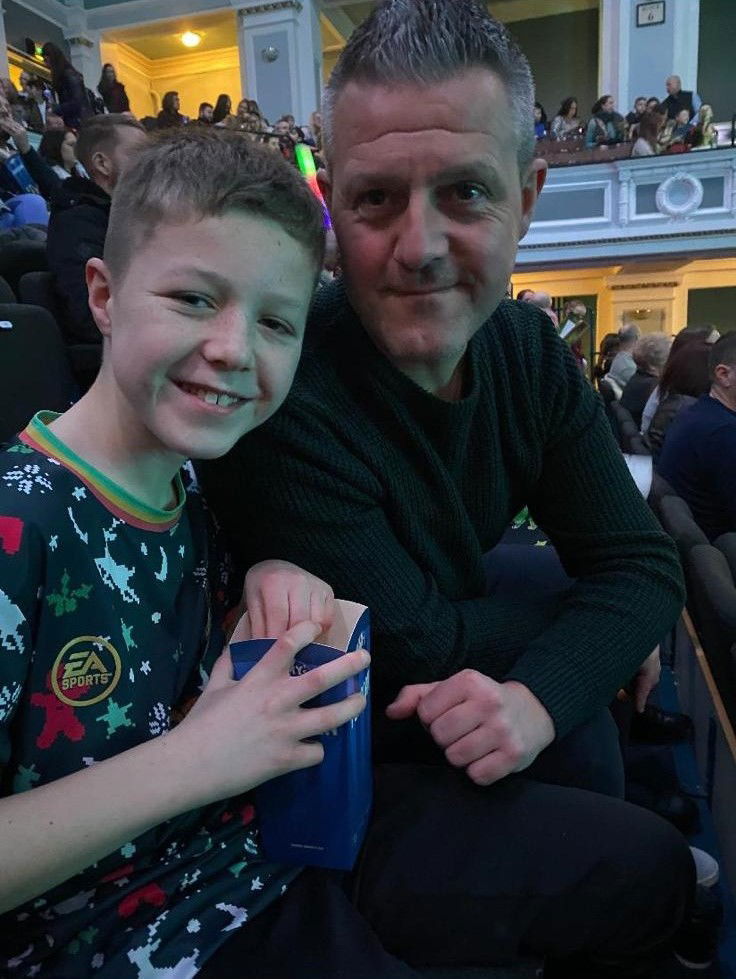 The manner in which the release materialised made Nathan question why his son, if he was indeed falling below expectations on the pitch, was not given the standard six-week notice to turn the ship around. He said: "I'm disappointed because it had come out of nowhere. There was no opportunity to correct it for Josh. I'd been trusting him three times a week in their care, why didn't the club come to me and ask if everything was alright at home? This is what I really struggled with as their basic duty of care was towards Josh."
Whilst Josh was offered the chance to leave the club with immediate effect, the prospect of staying on and seeing out the remainder of his time at Oldham was also raised in the release meeting. "He decided to complete the season, which I think is a show of strength from him, to be honest. He is not playing to impress anybody, he was just playing for his own enjoyment," Nathan said. Josh left Oldham Athletic in the summer of 2021. "To date, we have not had one single contact from the club – no letters, phone calls or emails. That 12-month revisit that they promised never materialised," Nathan added.
A spokesperson for Oldham Athletic said: "The club is unable to comment on individual cases but takes its responsibilities in supporting young players off the pitch and their aftercare very seriously. The club recognises that not all players within its Academy will succeed in achieving a professional contract or having a prolonged professional career, so provisions are in place which help to prepare each individual for a life outside of professional sport. Oldham Athletic is committed to ensuring that involvement within its Academy is a safe and positive experience for all and measures are in place to help ensure this is the case."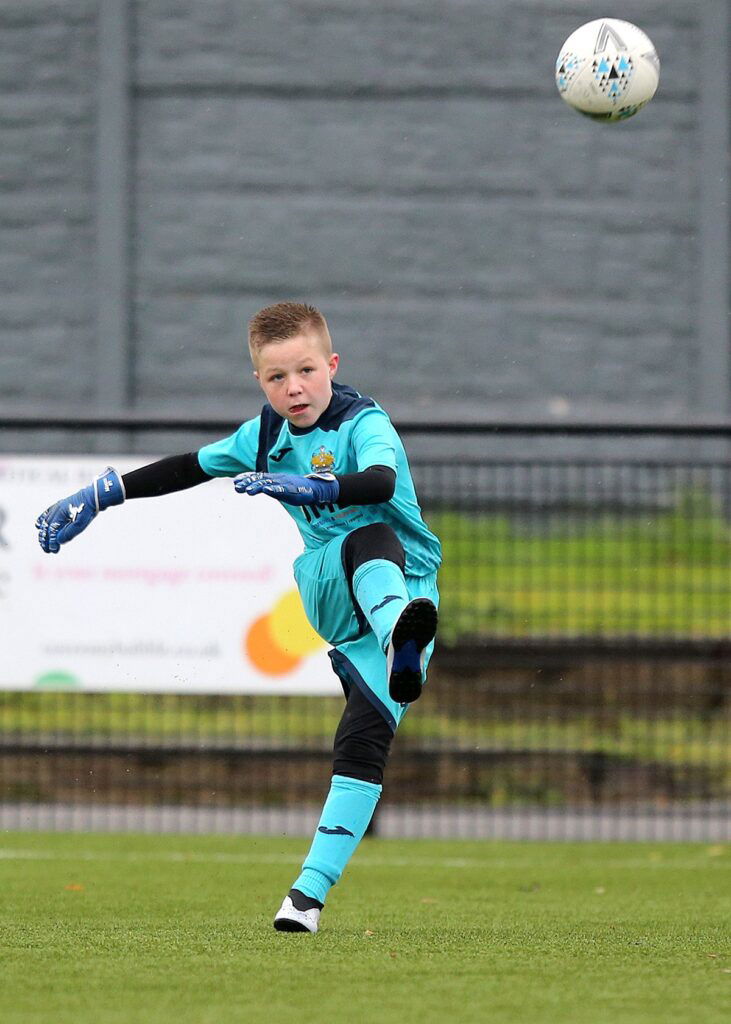 Following his release from Oldham Athletic, Josh wanted to quit football. "I advised him to take some time out," Nathan, a former police officer who specialised in Child Protection and Safeguarding and whose wife has a background in child well-being and mental health, said. However, within a week of leaving Oldham, Manchester City came calling. Nathan had sent a Facebook callout for clubs Josh could trial with and had over 50 teams reach out.
City came to know about Josh through their scouting network and links to grassroots football. The seven-time Premier League and newly-crowned European champions were aware of the difficult circumstances leading to Josh's release from Oldham and invited him to train at the City Football Academy (CFA) for three weeks, wherein he played for the club's shadow sides. Interestingly, it was made clear to Nathan during talks that the trial was not going to lead into a potential route for Josh into Manchester City's academy ranks.
Nathan said: "They (Manchester City) were aware of the backstory around Josh, which is why their honest and direct approach was appreciated. It helped him not lose his love for the game. It bought him time to come to terms with the release and to not make any rash decisions. From my perspective, it was a great gesture by Manchester City's academy – there was no obligation for them to do anything for us, but it was as though they had it a big arm around Josh to offer reassurances. Josh was happy and he felt good to be playing football again."
Josh has been playing for Darwen FC in the East Lancashire U-13s League since the beginning of the 2021/22 season. He has recently been invited to trial for National League side Halifax Town, whose first-team is currently managed by Chris Millington, the man who scouted him for Oldham Athletic in May 2018. Nathan is confident that Josh has a bright future ahead of him, one way or the other.