Jeremy Doku's debut hopes, Bernardo Silva's fitness, and Pep Guardiola's health – Every Word: Juanma Lillo's pre-Sheffield United press conference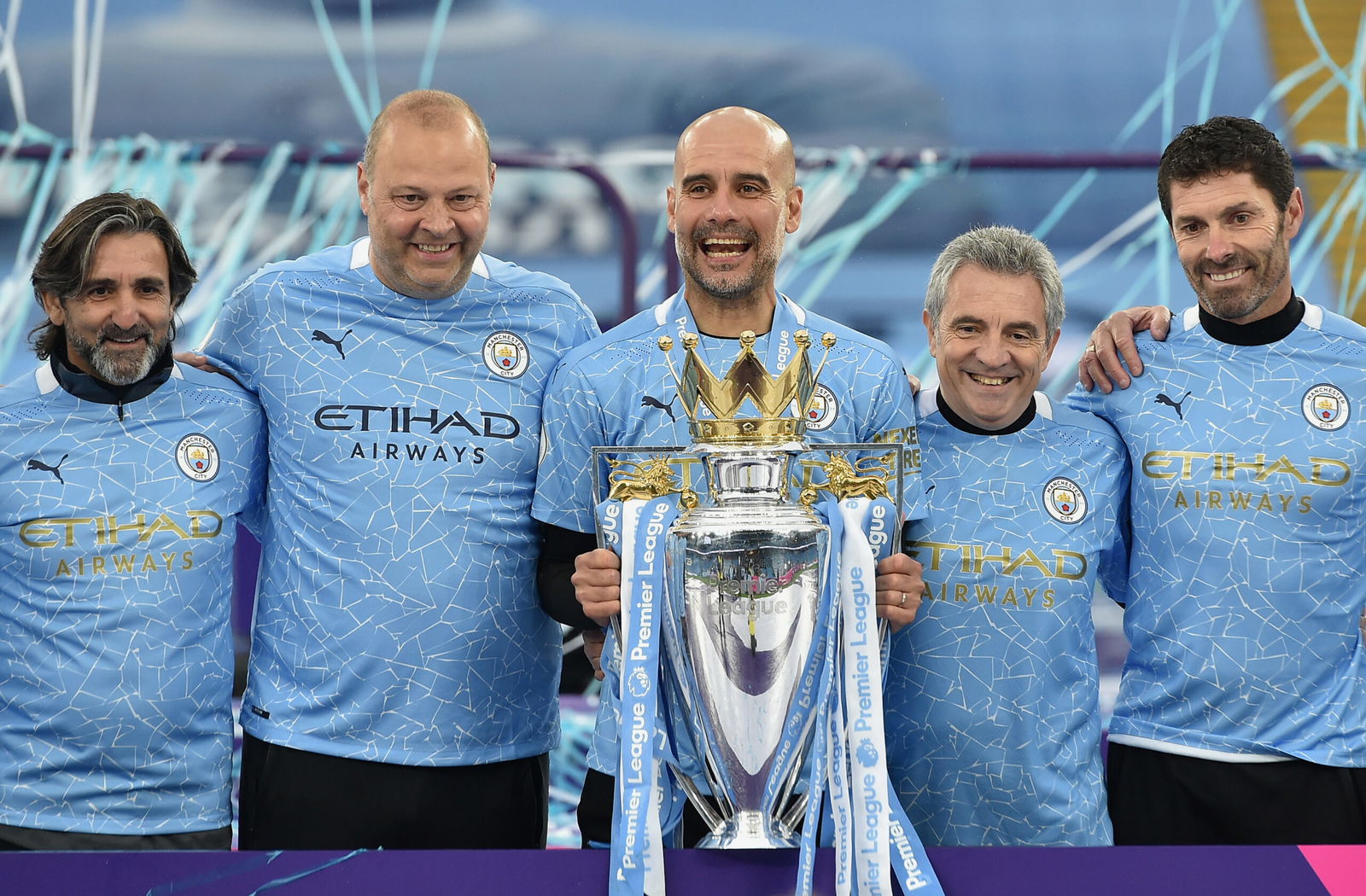 Manchester City's stand-in head coach for the weekend Juanma Lillo has addressed the media ahead of the Premier League champions' return to action.
The 57-year-old has assumed first-team training responsibilities and touchline action for the next two Manchester City fixtures, after Pep Guardiola underwent emergency back surgery in Barcelona earlier this week.
In a statement from the club, it was confirmed that Guardiola would be recovering at his home in Barcelona following the successful operation, and that his assistant coach Lillo would take charge of the side against Sheffield United and Fulham.
City come into the weekend's clash against Premier League newcomers Sheffield United off the back of a crucial 1-0 home victory against Champions League outfit Newcastle Untied at the Etihad Stadium last weekend.
A single first-half strike from Julian Alvarez from just inside the penalty area, after combining well with a midfield-operating Phil Foden, was enough to separate the two sides and ensure that City's winning start to the new campaign was continued ahead of their third contest.
Sheffield United are yet to register their first points of the new Premier League season, having been beaten by Crystal Palace at home on the opening weekend, and losing 2-1 against Nottingham Forest last time out.
Manager Paul Heckingbottom is also without two of his star men from their successful Championship campaign, as the futures of former Manchester City loanees James McAtee and Tommy Doyle remain unresolved heading into the final few days of the summer transfer window.
An update on Pep Guardiola's health following surgery, the fitness of Bernardo Silva, and Jeremy Doku's hopes of a club debut were among the topics spoken about by Juanma Lillo during his press conference at the City Football Academy on Friday afternoon.
Here is every word from the stand-in boss ahead of the weekend's trip across the Pennines!
On the arrival of Jeremy Doku
"Every time a new player arrives, we think they are going to bring something and help the team globally. It's not about him and placing responsibility on him. He's been the last one to arrive. He gathers all the focus, he's been playing in the French league so he's fine. He's doing well."
On what Jeremy Doku offers to this Manchester City side
"That is the good thing this team has; the idea is to bring players who are better, not modify. The team will grow and he will improve us. The team is at a good level. He's a great player, you've seen him. He has specific qualities. He can help."
On Pep Guardiola's influence during the upcoming matches
"Of course. Pep is always there. Everything. The contact is continuous; telephone, video call, everything. The contact is continuous. He is watching Sheffield (United) right now. What's important is his health. It doesn't keep him from being who he is. He's fully focussed on the match."
On who will do the team talk at Bramall Lane this weekend
"Pep prefers face to face, so I will deal with it. Obviously the form and the content is his work. We won't do a video conference because he doesn't want it. He wants face to face and is within the messages that are relayed.
"There is still a few training sessions and sometimes it's about the feeling you have. With regards to the rival (Sheffield United), the team, Pep has been doing his work and we will talk about it. Whatever he will say, whatever the input, that's what will happen."
On Pep Guardiola's condition following surgery
"He is telling us the surgery has been successful, his recovery has to take the necessary time. He feels fine. I'm happy to see him going correctly." 
On Bernardo Silva's new Manchester City contract
"Bernardo is that kind of player who, in order to look at his importance, you look at his past. His importance is plain to see." 
On Bernardo Silva's availability this weekend
"Perhaps it's a question for the doctor, but he's trained fully normal. I don't think he's ill and he's good to go."
On reports of Kalvin Phillips joining Liverpool this summer
"That is a question that pertains to a different part of the club and I cannot answer. I can't help." 
On Manchester City so far this season
"A good team without good players is impossible to make. The moment you have good players and a really good coach, really well managed. The way we train has a lot to do with the way we play. The stability that the club has and we can feel it. Feel that stability and the mixture does that.
"Obviously we continue doing things right, might not always go our way but we continue to do things the right way. I hope we continue to do great results. If Pep is here it's best for everyone. He directs sessions, there's focus. The other coaches, plenty of staff have been here for a while."
On returning to Manchester City this summer
"I'm an old man. Those are the upstarts. I'm coming back, I'm already on my way back so to speak. He's someone very special to me, not only in a football manner. I am here to be with someone who's been very important in my life. It's different. When I left it was more, 'See you later'."