Manchester City's Etihad Stadium on course to stage major international tournament following significant Euro 2028 update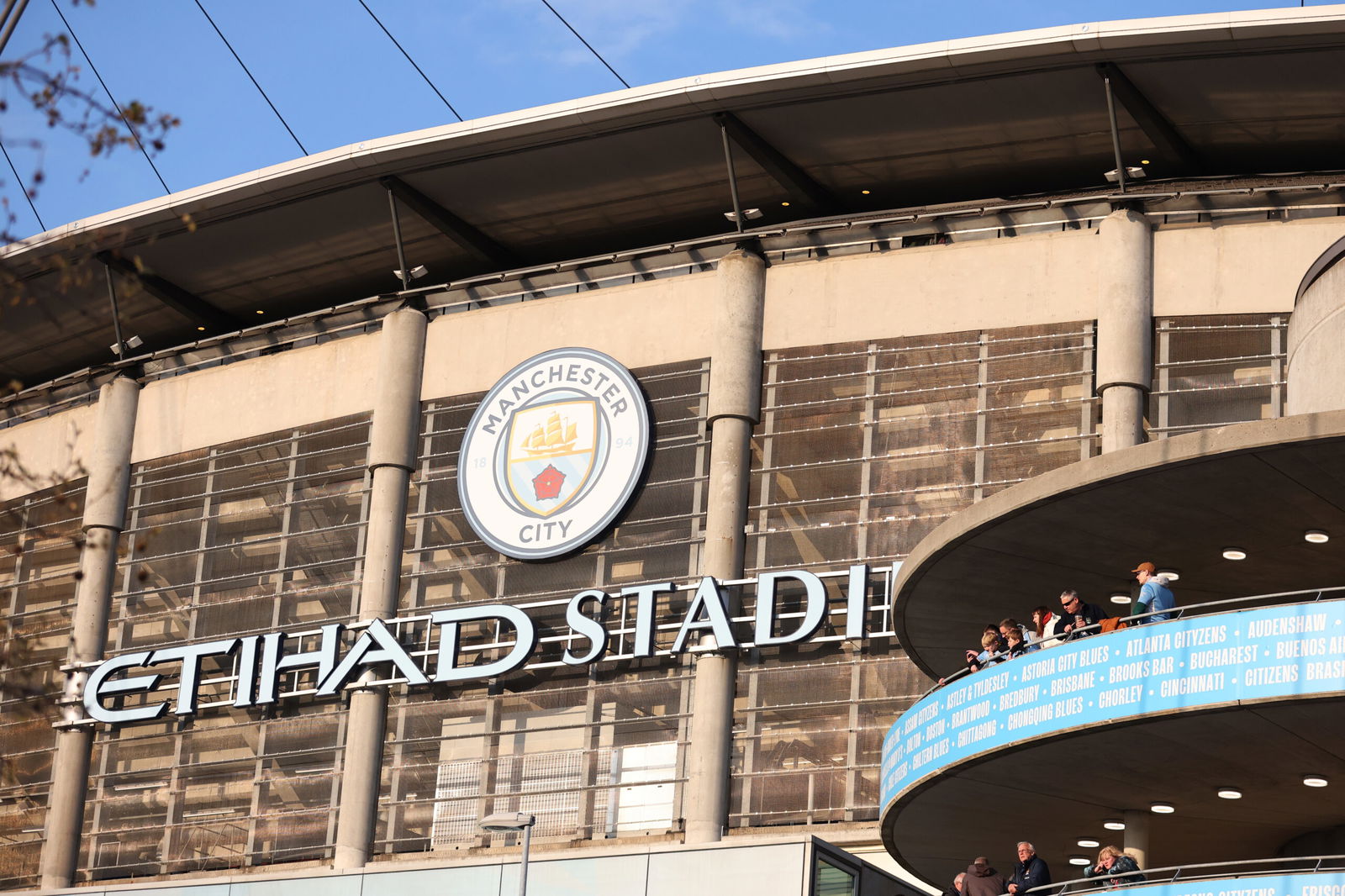 The Etihad Stadium could stage Euro 2028, after UEFA revealed that a UK and Ireland bid to host the tournament was set to be unopposed.
Manchester City's Etihad Stadium, which is set to be undergo major renovation works after receiving planning permission, was one of 10 stadium to be selected as part of a joint bid to host Euro 2028 earlier this year.
Plans to expand the North Stand at the Etihad Stadium will see capacity increase to over 60,000, while the proposed redevelopment also includes a new covered City Square Fan Zone, club shop, museum and 400-bed hotel.
The entire project is scheduled to be complete by late 2026, although the expanded North Stand is due to open during the 2025/26 season, with work starting in November 2023.
The Etihad Stadium has also taken a step closer to staging fixtures during the European Championships in 2028, after previously being selected ahead of Manchester United's Old Trafford.
The UK and Ireland bid to host the tournament is set to be unopposed, paving the way for England, Wales, Scotland, Northern Ireland and Ireland to stage the major footballing event.
UEFA revealed on Friday that Italy and Turkey had requested to merge individual bids into a joint bid to host the 2032 edition of the tournament, leaving the UK and Ireland as sole bidders for 2028.
The Etihad Stadium was one of 10 stadiums nominated earlier this year, alongside; Wembley Stadium, Principality Stadium, Tottenham Hotspur Stadium, Everton Stadium, St James' Park, Villa Park, Hampden Park, Aviva Stadium and Casement Park.
In a statement, UEFA said: "UEFA confirms that it has received today a request from the Italian Football Federation (FIGC) and the Turkish Football Federation (TFF) to merge their individual bids into one joint bid to host UEFA EURO 2032.
"In 2021, UEFA initiated a bidding process for the hosting of two consecutive editions of its European Championship, in 2028 and 2032. TFF entered the process for both editions, while FIGC decided to bid only for the 2032 edition.
"A joint bid to host the 2028 edition has also been placed by five associations: England, Northern Ireland, Republic of Ireland, Scotland and Wales.
"UEFA will now work with FIGC and TFF to ensure that the documentation to be submitted for their joint bid is compliant with the bidding requirements.
"If the joint bid does comply with such requirements, it will be submitted to the UEFA Executive Committee at the meeting scheduled on 10 October, where the appointments for 2028 and 2032 will be made.
"Decisions on venues and match schedules will be made at a later stage."
Follow City Xtra on Threads here: threads.net/@city_xtra