"I genuinely could not walk" – Jack Grealish opens up on gruelling early season Manchester City injury setback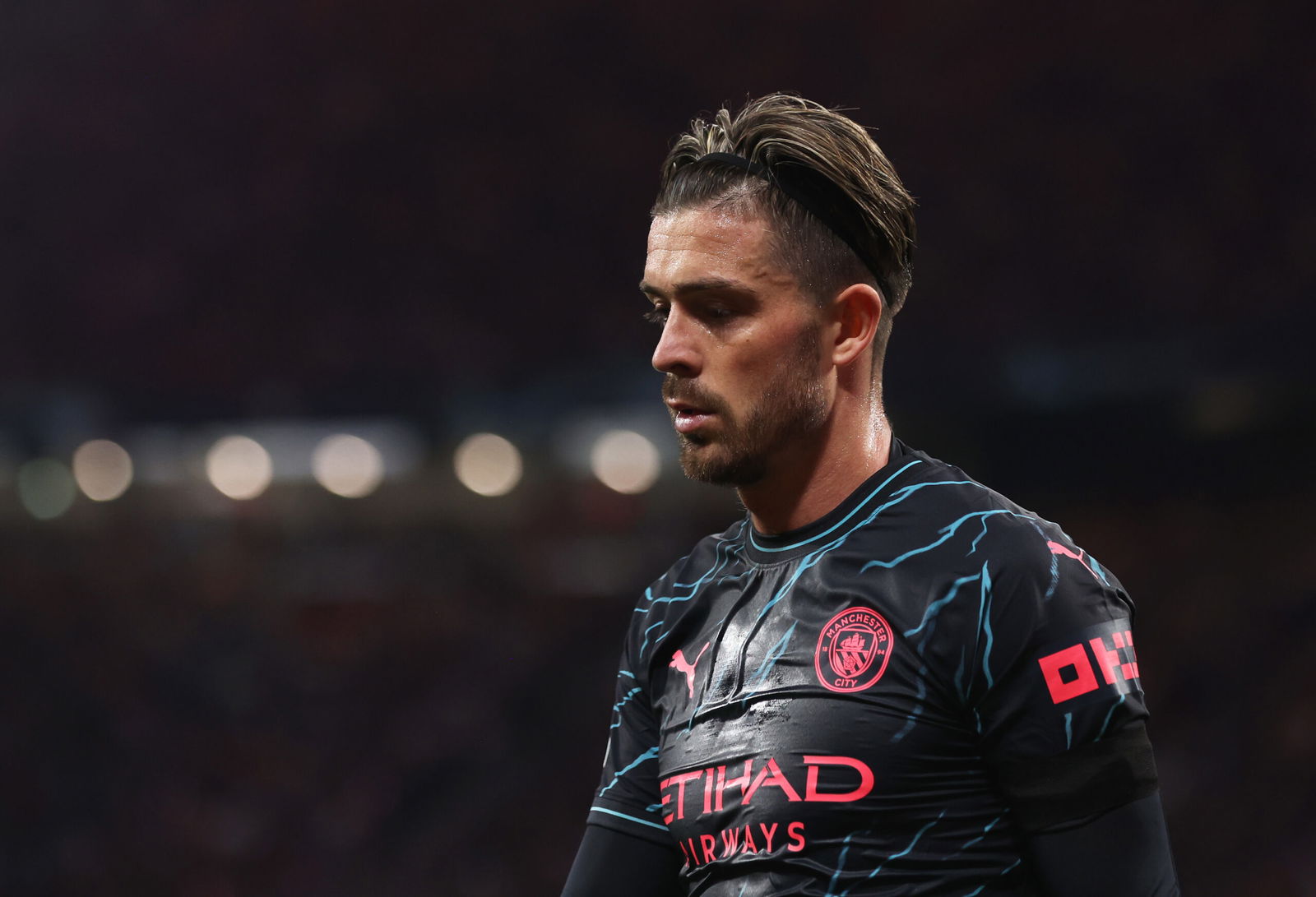 Jack Grealish has revealed the brutal extent of his early season injury, which kept him sidelined for nearly a month.
The England international finally lived up to his whopping £100 million price tag in the 2022/23 season, playing a key role in Manchester City's impressive treble triumph.
But after a sensational second campaign for the Blues, Grealish has stuttered in his attempt to rediscover his form in his third season since leaving Aston Villa. 
The slow start is due in large part to a leg injury that kept the winger sidelined from late August to early October. And in speaking while on international duty with England, Grealish revealed the grueling details of the knock.
"Apart from the kidney injury I had six years ago, it was the most painful injury I have had," Grealish told the Sun.
"You might all laugh at me now, it was only a dead leg, but it was the worst dead leg I have had in my life. 
"I get so many of them over the years and I am usually good at taking them, taking the hits and stuff.If you get a dead leg and you have a haematoma, if you have a bad one, it's like 6 centimeters. Mine was 20 centimeters!
"Our doctor at City, who has worked at AC Milan and everything, said, 'That's the worst dead leg I've ever seen, by a mile'. And it wasn't even bad, the tackle.
"It was Ollie McBurnie against Sheffield United. If I showed you the tackle now, you'd be like 'Get up'. It doesn't even look that bad.
"After the game it was sore. But when I was on the coach, I was like, 'Nah, I need something here, doc'.
"And then I went to walk off the coach back into the training ground at City and I genuinely could not walk, honestly. I had to get crutches and stuff. It was the worst pain ever."
Pep Guardiola and Manchester City will hope that a fully fit Grealish can find his feet once again and help the Blues bounce back from two straight losses in the Premier League.
Pep Guardiola's side will return from the international breakdown with a visit from Brighton later this month.