"It will be a great addition" – Nathan Ake welcomes Josko Gvardiol transfer speculation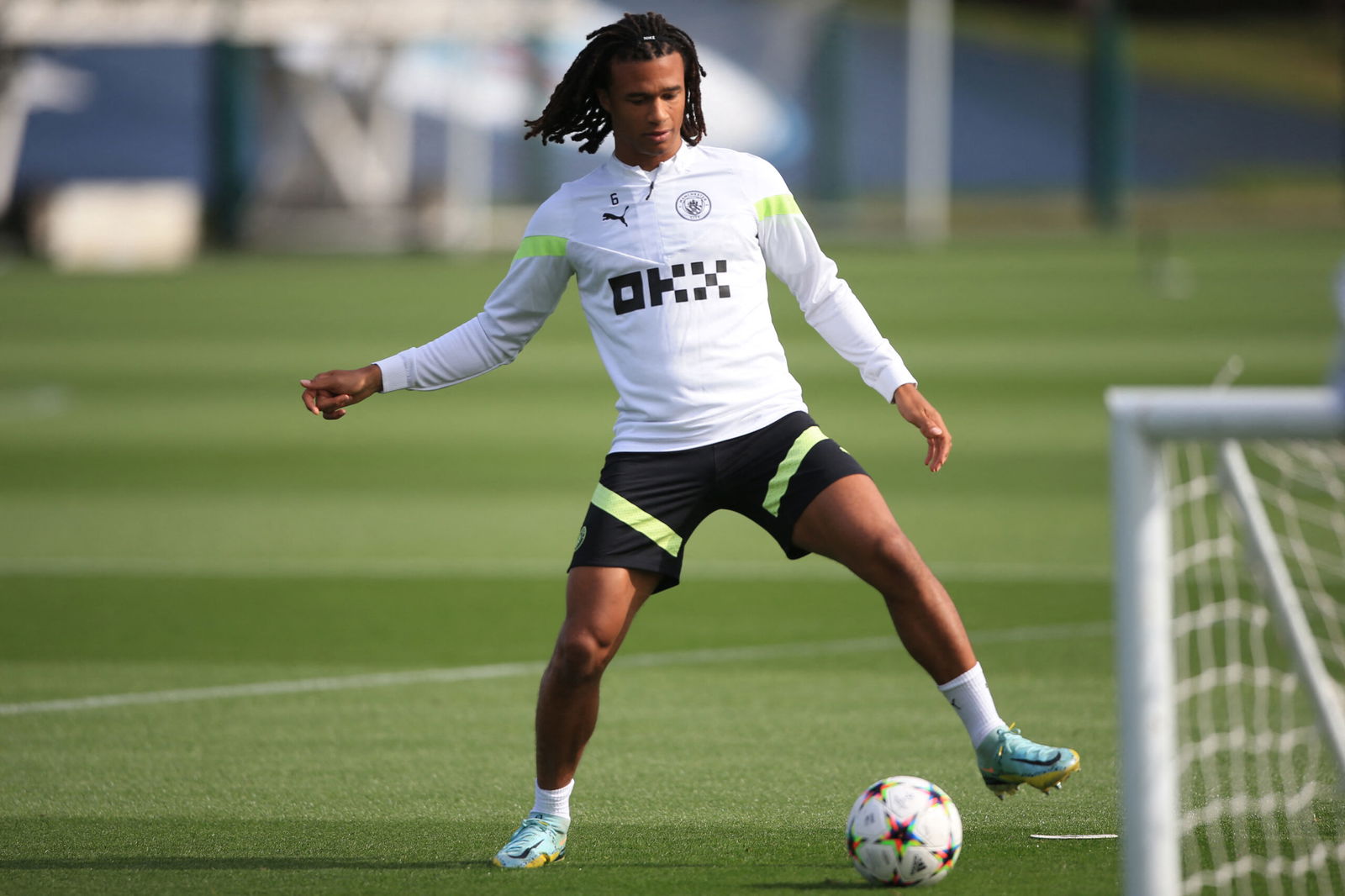 Manchester City defender Nathan Ake has welcomed talk of the club signing centre-back Josko Gvardiol this summer.
Pep Guardiola is looking to strengthen his defence ahead of the start of the new campaign, with the Catalan having identified RB Leipzig's Josko Gvardiol as his number one target for the summer transfer window.
The 21-year-old starred at the FIFA World Cup last winter and also impressed against Manchester City in the UEFA Champions League last-16 in February, scoring the equalising goal at the Red Bull Arena.
Both Manchester City and RB Leipzig have been locked in talks regarding a fee for the centre-back, with reports of a verbal agreement last week quickly dismissed by both parties.
Gvardiol has previously agreed personal terms with the Sky Blues, and is reportedly keen to move to the Etihad Stadium this summer.
RB Leipzig are looking for a world-record €100 million fee for the Croatian defender, and are willing to keep hold of the centre-back, as the 21-year-old has a €110 million release clause which becomes active in 2024.
Gvardiol would become Pep Guardiola's sixth central defender at the Etihad Stadium, although Aymeric Laporte is widely expected to leave the club this summer after making just 20 starts last season.
Nathan Ake, who is set to be rewarded with a new contract after an impressive campaign at left-back last season, has welcomed the potential arrival of a new defender at the club.
"No, it's good. I think whoever comes in is going to be a challenge for the positions the people play at.
"That's what this club does, bringing new people, making sure everyone is on their toes, making sure everyone's ready and to help the team to achieve new things again.
"I'm sure if it's all true and if it's happening then it will be a great addition and it means we have to fight, everyone has to fight for the sport, everyone has to do well and that keeps the bar set high."
"I think the thing is the club hires people who demand that of each other, who have all got the same mentality.
"I'm not just talking about players, but also about what I said before, the physios, the staff, everyone keeps making sure we are on our toes and not slacking off with all the little rules and stuff they keep in place and make sure we do the same as we did before.
"I think that's a big thing and also the players who they are bringing in always have the mentality as well and I think everything just then clicks together and we go again, I think that that's just the mentality. No one lets it slip up and especially the manager."