Manchester City forward could seek summer loan move after Barcelona 'probe'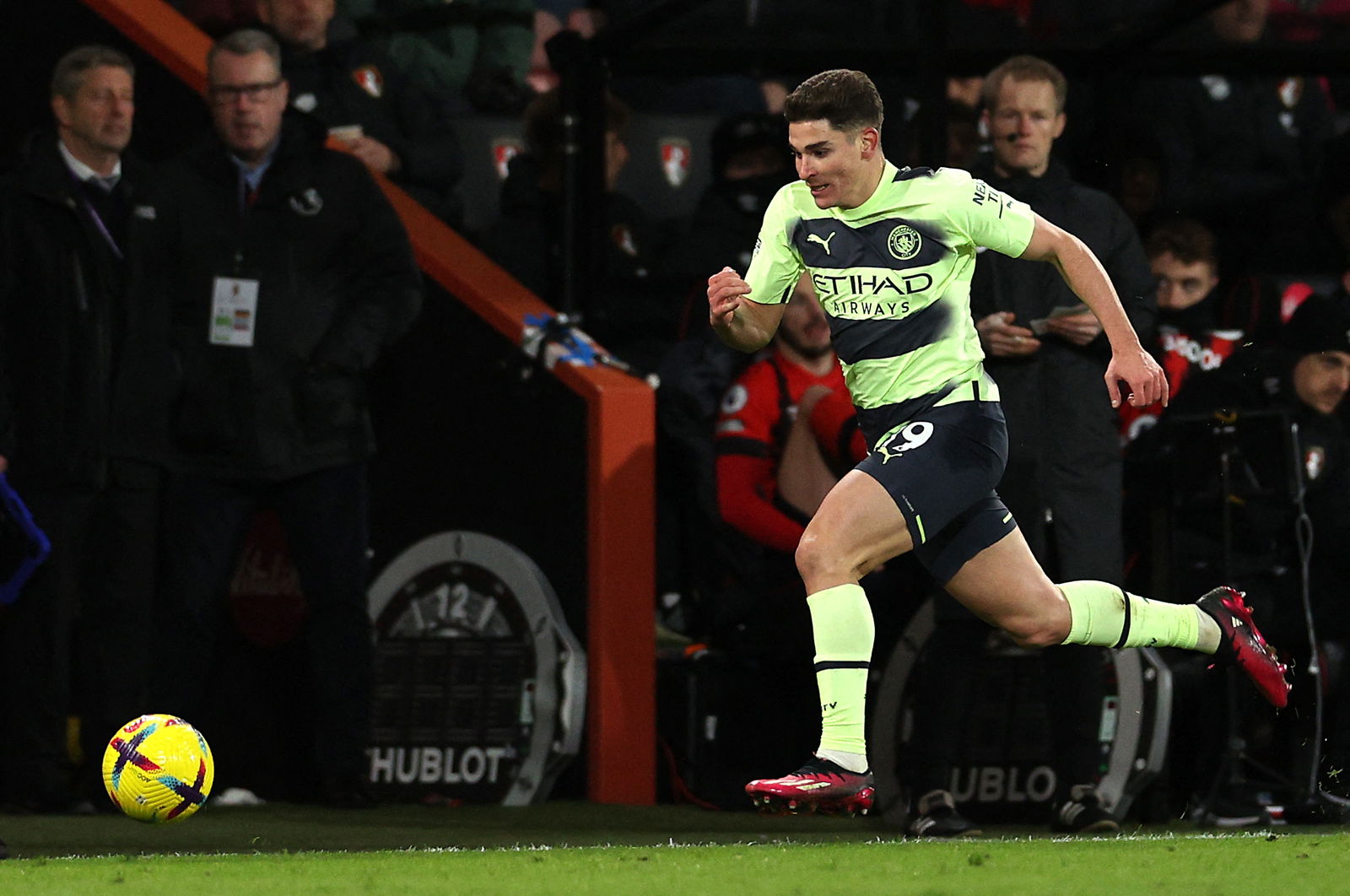 Barcelona are among the clubs to have 'probed' Manchester City's World Cup winning striker Julián Álvarez, according to a new update from Argentina.
The 23 year-old marked a return to Pep Guardiola's starting line-up on Saturday evening with a goal for Manchester City, as the reigning Premier League champions defeated Bournemouth 1-4 on the south coast.
The former River Plate attacker formed part of an exciting new forward line-up for City, lining up largely in-behind Erling Haaland, but combining well with Jack Grealish and Phil Foden – who were operating as the team's wingers on the night.
Since joining the club from Argentina giants River Plate last summer, the qualities of Julián Álvarez have gone from strength to strength, and culminated in him becoming a World Cup champions alongside Lionel Messi at the 2022 FIFA World Cup.
However, according to the information of César Luis Merlo, Julián Álvarez has not yet agreed to renew his current Manchester City contract – which currently runs until the summer of 2027.
Despite the length of time remaining on his current deal, it is stated that Manchester City have now been negotiating new terms 'for some time' after the player's impressive showings at the recent World Cup in Qatar.
Unsurprisingly given Julián Álvarez's performances since joining the Etihad club, it is reported that Barcelona are among clubs to have 'probed' the player. Should the Argentine international still not have a 'leading role' at City, it 'should not be ruled out' that he seeks a loan in June.
Julián Álvarez can expect further game time in the coming days, as Manchester City look to further progress in the Emirates FA Cup, with a fifth round tie at Bristol City's Ashton Gate next on the agenda for the club.
City will resume their Premier League duties following Cup action with an early kick-off next Saturday, as the League Cup runners-up Newcastle United will visit the Etihad Stadium, as Pep Guardiola's side look to keep up with current leaders Arsenal.