Man City CEO reveals future plans for teenage Girona star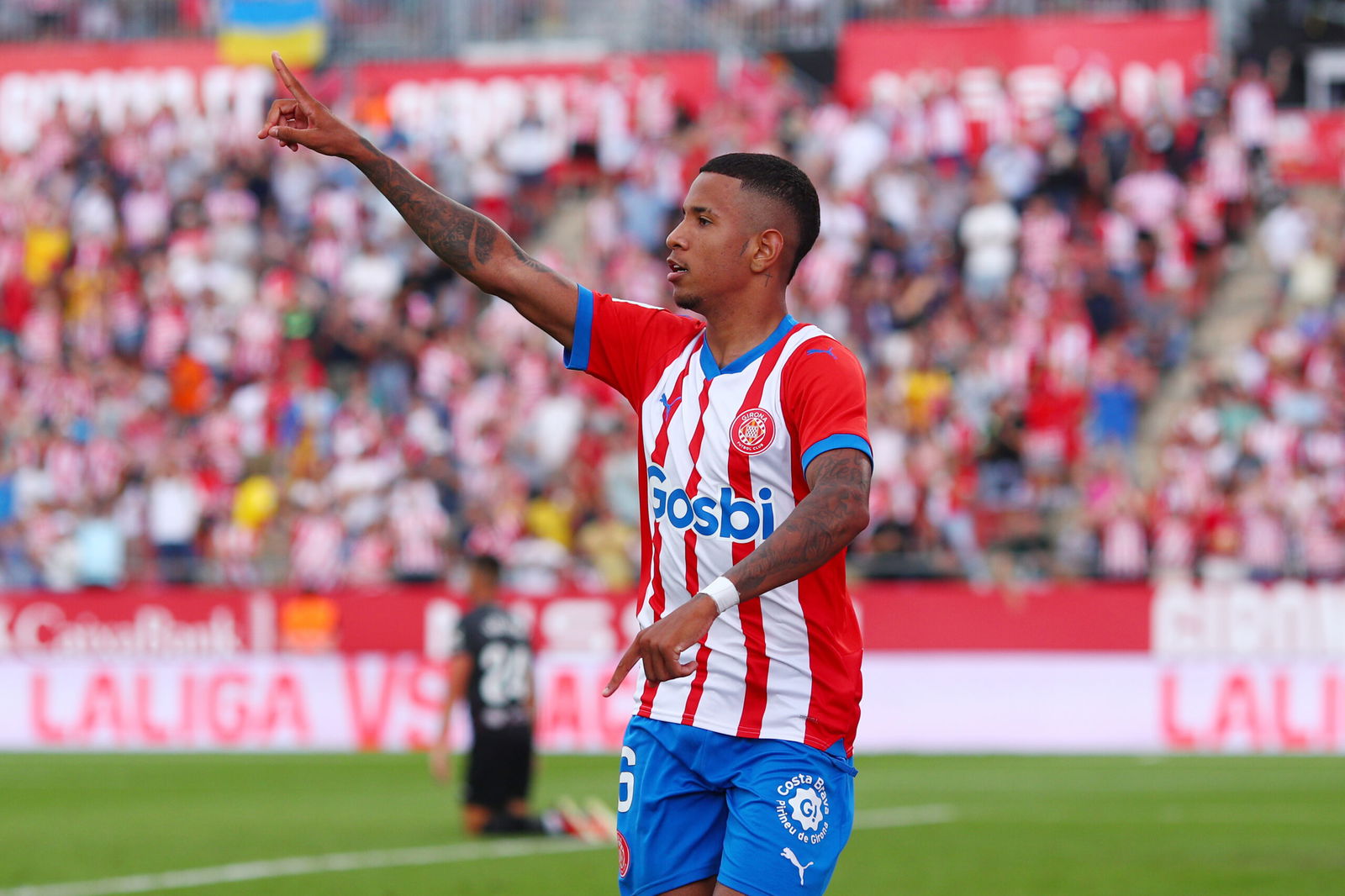 Manchester City CEO has revealed the club's plans for Girona star Sávio after his sensational start to the LaLiga campaign.
City Football Group (CFG) affiliate club Girona are making quite the splash in LaLiga so far this season, sitting top of the table after a sensational start to the season in the Spanish top-flight with 11 wins from their first 13 games.
Despite spending time in the second division of Spanish football after relegation from LaLiga in 2018/19 campaign, the White and Reds are making a name for themselves in their second season back in the big-time.
While a number of CFG players are shining for Girona, teenage sensation Sávio is standing out among the crowd. The Brazilian, who is on loan from French CFG club ESTAC Troyes, has chipped in with eight goal contributions so far in the campaign as a standout performer.
Naturally, questions have been raised whether or not the teenager could soon be on his way to Manchester City, who ultimately own the player. But the club's CEO, Ferran Soriano, says otherwise.
"Savinho will stay in Girona until the end of the season and I think he will stay for more seasons," Soriano told Mundo Deportivo, relayed by Sports Witness. 
"He will not move from here."
The route for players from the CFG pipeline to the Manchester City first team has been infrequently traveled, with few players making it to Pep Guardiola's first team after entering into the multi-club setup.
But with more success on the pitch for the affiliate clubs, that route could become easier for players looking to break into the City first team in the coming years.
After the international break, Girona will square off with Athletic Club Bilbao as they look to continue their sensational run to a potential fairytale LaLiga title.
Meanwhile, Manchester City also remain top of their respective league, and will face second place Liverpool at the Etihad Stadium as the Premier League title race begins to heat up this winter.